Alcohol Aftercare and Relapse Prevention
Alcohol Aftercare
Aftercare options for alcohol abuse are vast. Research has shown that identifying a comprehensive recovery solution tailored to your unique needs can dramatically improve post-treatment success rates.
---
Is Aftercare Necessary?
If you have completed treatment for your alcohol addiction, congratulations for making your sobriety your top priority, this is an incredible achievement.
Alcohol addiction is a chronic disease, and statistically the chances of remaining sober are 50%.
Relapse is highly likely within the first 3-6 months of leaving a treatment program.
Aftercare is absolutely necessary during this high-risk period and you should be open to all possible relapse prevention resources to help you rebuild a healthy, alcohol-free life.
Call to speak to treatment support team member now at 1-888-993-3112Who Answers? to discuss your alcohol treatment aftercare choices.
---
Benefit of Alcohol Relapse Prevention
Substance abuse treatment research shows that alcohol relapse prevention is effective, particularly when psychosocial and recovery support services are combined with medications such as Antabuse (disulfiram), Campral (acamprosate) and naltrexone.
Resuming alcohol use after a period of abstinence is a core definition of relapse. However, both science and those in recovery indicate that the point at which you pick up an alcoholic drink is the end of a psychological shift; the relapse process begins well before alcohol is consumed.
Causes of Relapse
The myriad causes of relapsing after a period of abstinence include:
Engaging in high-risk situations.
Having inadequate coping strategies.
Lacking social support.
Not participating in 12-step or support groups.
Decreased self-efficacy.
Waning motivation.
According to addiction treatment experts, "the effectiveness of continuing care.... and prolonged participation is associated with better outcomes."
---
Alcohol Abuse is a Chronic Condition
As with chronic conditions such as asthma, hypertension and diabetes, "the only realistic expectation for the treatment of addiction is patient improvement rather than cure." Addiction treatment research shows that at 1 year after completing treatment, only 30-50% of people stay completely abstinent.
These statistics are not unlike data regarding medication compliance for the treatment of other chronic medical conditions.
For example, for people with hypertension or asthma, medication compliance is the highest predictor of treatment success, but less than 30% of those treated fully comply with their medication schedule. The behavior changes that are necessary for sustained recovery do not happen overnight. It is said that getting sober is the easy part, and staying sober is the big challenge. It is likely that you will have a slip or relapse along your road to recovery; this is the very nature of the complex disease of addiction.
---
Continuing Care Options
Continuing care (sometimes referred to as stepped care or disease management) for the treatment of alcohol dependence refers to ongoing recovery support using one of the following treatment approaches:
Group counseling/self-help groups.
Individual therapy.
Counseling Interventions/Group Therapy

The National Institute on Alcohol Abuse and Alcoholism (NIAAA) cites the three following behavioral treatment as most efficacious for alcohol dependence treatment aftercare:

Cognitive behavioral therapy (CBT).
Motivational enhancement therapy (MET).
Marital and family counseling.
Cognitive Behavioral Therapy (CBT)
CBT is used both in group and individual therapy sessions to unearth negative thoughts that are causally linked to alcohol abuse and to develop coping skills when stress and triggers occur based on these thoughts.
Motivational Enhancement Therapy (MET)
As the name suggests, this type of therapy helps to change behavior by:
Practical skill building.
Strengthening confidence and motivation to change.
Making compliance to a treatment plan part of everyday life.
Marital and Family Counseling
You are more likely to maintain abstinence from alcohol with family therapy.Actively incorporating family members into your recovery plan has considerable advantages.
For those without family members, seeking a new family or friends who share your recovery goals is crucial. If family members are willing to participate, get them involved.
Compared to individual therapy alone, addiction treatment research shows that you are more likely to maintain abstinence with the addition of family therapy.
Brief Interventions
Like CBT, these sessions are conducted both in individual and group settings, and are led by a counselor who works with you to create a tailored goal chart based specifically on your drinking patterns.
Studies indicate that brief interventions are:
More effective than no counseling.
Often as effective as more extensive counseling.
12-Step Facilitation Treatment

12-step treatment features 3 key concepts:

Acceptance (powerlessness over alcohol).
Surrender (accepting fellowship and 12-step peer support).
Active participation in 12-step meetings and culture.
In comparison to other evidence-based addiction treatment approaches, there is scant data regarding the efficacy of 12-step treatment, due largely to the anonymous aspect of the mutual help approach.
Anecdotal evidence suggests that 12-step treatment is a very useful adjunct and many people have found long-lasting sobriety by adopting the 12-step approach to life.
Instantly Check The Insurance Coverage

 We'll instantly check the coverage offered by your insurance provider.
 You may receive treatment at one of our facilities at a reduced rate.
 Though not required, entering your policy membership ID will help expedite your verification process.

Follow-up Medical Care

The types of follow-up medical care necessitated in alcohol aftercare depend upon the duration and intensity of your alcohol dependency.
Alcohol abuse can have negative effects on your:
Brain.
Heart.
Liver.
Pancreas.
Immune system.
Risk of developing certain cancers.
The underlying mental health issues that may have contributed to problem drinking can require long-term pharmacological treatment as well.
Sober Living/Therapeutic Community

The therapeutic community (TC) model is the oldest form of treatment for alcohol dependence and has longstanding success rates for many individuals.

The Consortium for Therapeutic Communities defines a TC as a "structured, psychologically informed environment and a place in which social relationships, structure of the day and different activities together are all deliberately designed to help people's health and well-being."
While they take different forms, in general, a TC provides a treatment model that leverages peer and group behavioral interventions in a drug free, residential setting.
The National Institute of Health (NIH) differentiates TCs by the "community as method" approach, whereby peers and staff are considered agents of change and alcohol dependence is overcome primarily through interaction with the recovery community.
Contingency Management

Contingency management (CM) is an incentive-based reward system that encourages compliance with recovery components such as:

Attendance in counseling.
Improving medication compliance and
Strengthening participation in such treatment goals as:

Employment.
Community service.
Healthy family interaction.
According to the National Institute on Drug Abuse (NIDA), CM is highly effective in preventing alcohol dependence relapse and promoting abstinence. When provided in combination with CBT, CM is even more efficacious because underlying negative behaviors and emotions are investigated while improving the motivation to stay sober.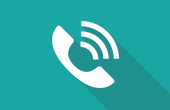 Despite expanded coverage for addiction treatment and mental health services through the Affordable Care Act, aftercare is unfortunately still not widely available.
We can help you identify effective alcohol treatment aftercare options; call 24 hours a day, at 1-888-993-3112Who Answers?.
---
Supporting Family and Friends
The Substance Abuse and Mental Health Association (SAMHSA) defines recovery as "A process of change through which individuals improve their health and wellness, live a self-directed life, and strive to reach their full potential."
SAMHSA's
4 key dimensions
of successful recovery
provides a useful outline of the main ways in which you can support your loved one in aftercare:
Health.
Home.
Purpose.
Community.
Your addicted loved one will be working hard to align all of these life components, and support in these key areas is critical. First and foremost, however, is your own well being.
Self Care
Consider the analogy of putting the oxygen mask on yourself before you put one on your child.
Your self-care takes precedence over the needs of your addicted loved one and that can create feelings of guilt, shame, helplessness, and anger.
Recovery Support Groups
Getting involved with Alcoholics Anonymous or other recovery support groups for family members is your guarantee to a peace of mind.
You'll have the benefit of being part of a community of like-minded individuals who can authentically empathize with your struggles, and provide solace that those not grappling with addiction can never quite understand.
Gonzales, R. et al. (2014) Substance use recovery outcomes among a cohort of youth participating in a mobile-based texting aftercare pilot program. Journal of Substance Abuse Treatment 47(1):20-26.
Gowin J et al. (2015) Individualized relapse prediction: Personality measures and striatal and insular activity during reward-processing robustly predict relapse. Drug and Alcohol Depend. Jul 1;152:93-101.
Irvin J et al. (1999). Efficacy of relapse prevention: A meta-analytic review. Journal of Consulting and Clinical Psychology, 67(4), 563-570.
Marlatt, G and Gordon, J. Relapse Prevention. New York: Guilford
Press, 1985.
McLellan AT et al. (2005) Reconsidering the evaluation of addiction treatment: From retrospective follow-up to concurrent recovery management. Addiction. 2005;100:447-458.
Miller, W et al. "A Simple Scale of Gorski's Warning Signs for Relapse." Journal of Studies on Alcohol. 1 September 2000.
National Institute on Drug Abuse (NIDA). (2015) Text Messaging Aftercare Intervention Cuts Youths' Risk for Relapse, http://www.drugabuse.gov/news-events/nida-notes.
O'Brien, C and McLellan AT. (1996) Myths about the treatment of addiction
The Lancet 1996; 347: 237-40.
Prendergast, M et al (2006), Contingency management for treatment of substance use disorders: a meta-analysis. Addiction, 101: 1546-1560.
Substance Abuse and Mental Health Services Administration (SAMHSA) National Registry of Evidence-based Programs and Practices "Relapse Prevention Therapy", http://www.nrepp.samhsa.gov.
Witkiewitz, K and Marlatt, G. Relapse Prevention for Alcohol and Drug Problems: That Was Zen, This Is Tao. American Psychologist, Vol 59(4), May-Jun 2004, 224-235.