Bath Salts Overdose Facts and Statistics
Bath Salts Overdose Symptoms and Dangers
Bath Salts, or synthetic cathinones, pose serious public health and safety risks.
Risks include easy overdose as well as the potential for death and violence due to psychosis like symptoms.
---
Symptoms and Signs of Bath Salts Overdose
User deaths from overdose involve:
Cardiac dysfunction,.
Seizures.
Dehydration.
Kidney failure.
Accidental injuries.
Self-harm.
Blood pressure and pulse rate increase with an overall high level of agitation in behavior and biological functioning.
This is fueled by a flood of adrenaline similar to that experienced normally only in severe survival situations.
Therapists are Standing By to Treat Your Depression, Anxiety or Other Mental Health Needs
Ad
Toxicity can last for hours and is a medical emergency due to severe systemic distress and the potential for harming self or others.
Observable signs of overdose include:
Sweating.
Nausea and vomiting.
Agitation.
Bizarre behavior.
Disorientation.
Complaints of stomach, chest and kidney area pain.
Hostility.
Paranoia.
Verbal aggression.
Combativeness.
Dangerous risk-taking.
Seizures.
Delusions.
Delirium.
Shock.
Extremes in body temperature.
Terror.
Panic.
Hallucinations.
---
Causes of Bath Salts Overdose
Use and overdose occur across a wide range of ages including teens and children.
Sold as legal products online and in shops, minors take advantage of easy access. They are especially vulnerable due to immature judgment and impulsive behavior.
It is most commonly used by individuals between the ages of 20 and 29. However, poly-drug users are at highest risk for overdose.
There is potential for overdose among all users of Bath Salts since dose is guided by user lore. Additionally, one 'batch' of Bath Salts may not be similar to the next, making user opinions even
more unreliable. However, poly-drug use involving cathinones is especially dangerous.
In combination with methamphetamine and cocaine, for instance, the risk of lethal overdose is especially high.
Since exaggerated and acute symptoms of intoxication are often the norm among cathinone users, disinhibition and impaired judgment can be extreme.
This adds dramatically to the potential for cathinone overdose as the impaired logical notions like, "if some is good, more is better," govern decision-making.
You are at a higher risk of bath salts overdose if you use it in combination with alcohol, marijuana, prescription drugs and other club drugs.
In club settings where some mix of alcohol, marijuana, prescription drugs and other 'club' drugs (ketamine and MDMA, for example) are frequently combined, people are naturally at high risk for overdose.
Intoxication effects of cathinones are severe, routinely involving cardiac, kidney and GI symptoms. Users with related medical conditions can overdose with a single episode of moderate use.
Similarly, both underlying and mature psychiatric conditions can be exacerbated. Extreme reactions such as psychosis cause even greater impairment in judgment and a greater risk of overdose.
---
What to Do in an Emergency
A bath salts overdose is a medical emergency that requires immediate assistance from 911, a poison control center, or a hospital emergency room.
Aid should be sought when signs of overdose are first observed. Call 911 immediately if a user:
Stops breathing.
Has a seizure.
Collapses.
Becomes dangerous to themselves or others.
Otherwise, poison control centers are staffed 24/7 and will advise the best course of action.
If poison control recommends taking the overdose victim to the hospital, paramedic transport is preferable. First responders can more safely manage the unpredictable and often aggressive behavior of bath salts users.
Even if bath salt use does not cause an overdose, there is a significant potential for adverse negative outcomes, both physical and psychological.
Don't wait to become a statistic, call us today at 1-888-993-3112Who Answers? to understand your problematic bath salt use patterns and get help connecting with an appropriate bath salt treatment program.
---
How to Avoid an Overdose
With no medical uses of synthetic cathinones, there are no appropriate and safe doses researched or recommended. Unknown additives with varying potentials of toxicity further complicate the issue.
The best way to avoid a bath salts overdose is to not use in the first place.
Bath Salts are packaged in compounds that are unregulated by governing authorities that would ensure relative consumer safety and provide guidelines for use.
Also, the 'recipes' for all 'brands' of bath salts are ever-changing to avoid the prosecution of manufacturers and distributors.
This makes user and dealer information unreliable as well. Overall, the best prevention of bath salts overdose is non-use.
---
Treatment for a Bath Salts Overdose
You Are Not Alone Get help recovering from your bath salts addiction today.
The specific symptoms of each overdose victim must be addressed and informed by knowledge of bath salts toxicity and its potentially life-threatening complications.
Treatment of overdose can also include large doses of sedatives, which are administered to relieve physical agitation and emotional distress, such as panic and fear.
Anti-psychotic drugs are frequently used to reduce physical agitation, but additionally, to relieve delusional thinking and hallucinations.
It is not uncommon for unusually high doses of medications to be required in treating a bath salts overdose.
Overdose treatment for bath salts can be hazardous for caregivers. Physical restraint of overdose victims is typical.
Restraints may be used to prevent patients from harming themselves or others if they show signs of:
Combativeness.
Paranoia.
Psychosis.
Physical agitation.
Care providers can be easily perceived as threatening and incorporated in psychotic thinking when they offer care. Consequently, emergency responders are frequently assaulted.
Psychiatric intervention is also frequently needed during emergency treatment as well as for some time after.
When an acute overdose has been resolved, some symptoms can persist for some time, including:
Depression.
Panic.
Paranoia.
Hallucinations.
Delusions.
---
Recovering from Bath Salts Overdose
Cognitive impairments, including problems with memory, learning and reasoning are likely to persist for some time and create obstacles to self-help.
Typically, transfer from an emergency treatment setting to an addiction inpatient or residential facility will provide the most therapeutic support available.

Survivors that have continuing psychiatric issues will benefit from a dual diagnosis program that can treat addiction and mental health problems simultaneously.

A continuum of 'step down' services are common with transitional living programs in the community and aftercare services in day treatment or outpatient settings.

 
The highly addictive and disruptive nature of bath salts ensures that most people need
long term support and treatment
to successfully recover from the addiction after surviving an overdose.
If you are suffering from uncontrollable bath salt use and need help finding a treatment center or rehab facility, please call our 24/7 hotline at 1-888-993-3112Who Answers? today.
ACMD. (2015, May 6). Consideration of the cathinones, 31 March 2010. Retrieved from Advisory Council on the Misuse of Drugs (ACMD): http://www.homeoffice.gov.uk/publications/drugs/acmd1/acmd-cathinodes-report-2010.
Capriola, M. (2013). Synthetic cathinone abuse. Clinical Pharmacology, 5, 109-115.
Coppola, M., & Mondola, R. (2012). Synthetic cathinones: chemistry, pharmacology and toxicology of a new class of designer drugs of abuse marketed as "bath salts" or "plant food.". Toxicology Letters, 211(2), 144-149.
EMCDD. (2015). Synthetic cathinones drug profile. Retrieved from European Monitoring Centre for Drugs and Drug Addiction (EMCDD): http://www.emcdda.europa.eu/publications/drug-profiles/synthetic-cathinones#use
Fass, J., Fass, A., & Garcia, A. (2012). Synthetic cathinones (bath salts): Legal status and patterns of abuse. Annals of Pharmacotherapy, 46, 436-441.
Forrester, M. (2013). Synthetic cathinone exposures reported to Texas poison centers. American Journal of Drug and Alcohol Abuse, 38(6), 609-615.
German, C., Fleckenstein, A., & Hanson, G. (2014). Bath Salts and synthetic cathinones: An emerging designer drug phenomenon. Life Sciences, 97 (1) , 2-8 .
Gunderson, E., Kirkpatrick, M., Willing, L., & Holstege, C. (2013). Substituted cathinone products: a new trend in "bath salts" and other designer stimulant drug use. Journal of Addiction Medicine, 7, 153-62.
Kelly, J. (2011). Cathinone derivatives: a review of their chemistry, pharmacology and toxicology. Drug Test Anal, 3, 439-53.
Measham, F., Moore, K., & ?stergaard, J. (2011). Mephedrone, "Bubble" and unidentified white powders: the contested identities of synthetic "legal highs". Drugs and Alcohol Today, 11 (3), 137 - 146.
Murray, B., Murphy, C., & Beuhler, M. ( 2012). Death following recreational use of designer drug "bath salts" containing 3,4-methylenedioxypyrovalerone (MDPV). Journal of Medical Toxicology,8(1), 69-75.
NIDA. (2015, May 6). Synthetic Cathinones ("Bath Salts"). Retrieved from National Institute on Drug Abuse NIDA: http://www.drugabuse.gov/publications/drugfacts/synthetic-cathinones-bath-salts
Schifano, F., Corkery, J., & Ghodse, A. (2012). Suspected and Confirmed Fatalities Associated With Mephedrone (4-Methylmethcathinone, "Meow Meow") in the United Kingdom. Journal of Clinical Psychopharmacology, 32 (5), 710-714.
Spiller, H., Ryan, M., Weston, R., & Jansen, J. ( 2011). Clinical experience with and analytical confirmation of "bath salts" and "legal highs" (synthetic cathinones) in the United States. Clinical Toxicology, 49 (6), 499-505.
Striebel, J., Cho, A., & Wang, C. (2013 ). Clinical and pharmacological aspects of bath salt use: A review of the literature and case reports. Drug and Alcohol Dependence, 132, (1-2), 1-12.
Weaver, M., Hopper, J., & Gunderson, E. (2015). Designer drugs 2015: assessment and management. Addiction Science & Clinical Practice, 10(8).
Winstock, A., Mitcheson, L., Ramsey, J., Davies, S., Puchnarewicz, M., & Marsden, J. ( 2011). Mephedrone: use, subjective effects and health risks. Addiction, 106, 1991-6.
Wood, D., & Dargan, P. (2012). Mephedrone (4-methylmethcathinone): What is new in our understanding of its use and toxicity. Progress in Neuro-Psychopharmacology and Biological Psychiatry, 39 (2), 227-233.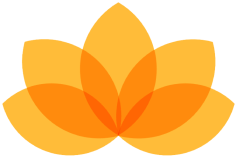 Myndfulness App
Designed to Help You Feel Better Daily
Download Now For Free
Ad