Ecstasy Rehab Centers and Addiction Treatment Help
What is Ecstasy? Is Ecstasy Addictive?
In determining whether rehab is the right option, it is necessary to
focus on the
impact
of ecstasy addiction
in your life.
Signs of a problem may vary from individual to individual. One's ecstasy use does not need to be daily to be causing significant harm to the user and to others around them.
---
Do I Need Ecstasy Rehab? Is There Ecstasy Treatment?
Some signs of problematic ecstasy use include the following:
Find Recovery Now You don't have to continue suffering through addiction. Find a treatment center today.
Impaired ability to perform responsibilities.
Conflicts with family, friends and others related to your ecstasy use.
Using in dangerous situations.
Legal consequences.
Using larger doses of ecstasy over time to feel the desired effects, known as tolerance.
Using more ecstasy than you intended.
Increased time spent seeking ecstasy, using it, and recovering from it post 'comedown'.
Continued use, even after experiencing the harms associated with using ecstasy.
Difficulties when attempting to cut down or quit.
When considering the need for ecstasy treatment, it is also important to consider:
The level of social support available from family and friends.
The availability of rapid medical attention, if needed.
The level of comfort available in your home.
Mental illness and other medical conditions may increase the risk of complications during this critical period in recovery and simultaneous treatment of them should also be considered when seeking the appropriate help for ecstasy use.
Detox is already a challenging experience in itself; the pain and distress during this period may be too much to manage without the 24-hour medical supervision that is available in rehab.
Therapists are Standing By to Treat Your Depression, Anxiety or Other Mental Health Needs
Ad
Perhaps the most important factor when considering rehab for ecstasy addiction is the use of other drugs.
Research suggests that using multiple drugs is common among ecstasy users, and this can raise challenges when attempting to cut down or quit.
Medical supervision during detox from multiple drugs is especially critical because proper assessments about medication and adjunct therapy need to be made.

For example, benzodiazepine use is very common in heroin users, or individuals in methadone maintenance therapy.
Concurrent benzodiazepine and heroin use is associated with myriad difficulties, like:

Higher risk of overdose.
Self-harm.
Alcohol use.
Increased risk of contracting HIV due to increased needle sharing.

All these issues require a proper medical assessment in order to be dealt with effectively.
---
What to Expect from Ecstasy Rehabilitation?
Choosing rehab for an ecstasy addiction may be difficult or worrisome, especially for those who have never experienced inpatient treatment. The thought of leaving home and committing to a stay in an unfamiliar place will naturally raise questions and concerns. Here are a few things you can expect from rehab:
Rehab is meant to help you begin the path to recovery, when the level of comfort and support needed to succeed is unavailable at home. It is an intensive yet supportive approach to treatment that allows you to safely detox from ecstasy and be stabilized, deal with any additional symptoms of mental illness and trauma, and learn new skills to prepare you to effectively deal with stressful situations and prevent relapse when you return to life at home.
Don't wait to get your life back. Call 1-888-993-3112Who Answers? to speak to someone confidentially who can walk you through your options.
---
How Long Does Rehab Take?
Rehab programs vary in length from 28-30 days for brief inpatient treatment to long-term residential options that range from 3-6 months or longer.
The appropriate length of rehab largely depends on individual needs and abilities to commit time and financial resources.
Severe physical withdrawal symptoms are not normally seen in ecstasy addiction, and rehab will mostly focus on psychological withdrawal symptoms and learning to cope without using.
A 28-30-inpatient program may be appropriate in this case and allow you to gain a solid start to your recovery without an extended period of time away from home and work.
---
Types of Rehabs
Residential
Standard residential rehab facilities provide a safe and supportive environment to stop using ecstasy and stay clean when safety and support at home are not enough. These facilities provide basic needs for those in early recovery.
Private or Luxury
Luxury facilities are more exclusive and offer more privacy. They're usually located in very private settings and have individual rooms for patients. These facilities may offer a greater variety of therapies and activities to patients and more premium amenities normally found in high-end hotels or resorts. The focus remains on the wellness and recovery of the patient but with greater comforts.
Executive
Other specialty rehab options are executive facilities commonly used by CEOs, celebrities, and other public figures. These facilities are generally the most expensive options and offer luxurious amenities.
Executive rehabs may also allow patients to stay connected to their business from the facility when their work does not permit an extended absence.
Other Specialized Treatment Programs
In addition to the broader categories of rehab already described there are facilities that offer specialized services and cater to specific populations. These include:
If you or someone you love are struggling with an ecstasy addiction, there are several signs that may suggest rehab is needed. Ecstasy may not be used in the same quantity or frequency as alcohol and other drugs, possibly leading to beliefs that it is not as harmful or addictive.
If you need more information about your possible need for rehab, or are ready to find the right ecstasy rehabilitation program near you, call 1-888-993-3112Who Answers?. Treatment support advisors are available to take your call today.
---
Paying for Ecstasy Rehab
Residential programs generally cost more than outpatient treatment and paying for rehab may be a significant factor when choosing a program. If a program is right for you but appears too expensive to afford you may need to seek outside help to cover the cost.
Your recovery is a solid investment.
When considering how to pay for treatment, look into the following options:
Financial assistance for rehab may be available from family and friends who support your decision or may come as a private loan from a lender.
It may also be helpful to explore community behavioral health providers in your area that may provide a sliding fee scale or cover a portion of the cost.

These providers may pay for rehab upon your agreement to continue with treatment after discharge, which is highly recommended to increase your potential at a successful recovery.
Does Insurance Cover Rehab?
According to the Affordable Care Act (2010) insurance companies are required to provide mental health and substance abuse coverage.
While this may be true, coverage varies across states, providers, and individual insurance plans.
When considering health insurance to pay for rehab it is important to learn about:
The specific treatments that insurance will pay for.
The amount of days that will be paid for.
Out-of-pocket costs.
Restrictions (e.g. some providers may require that you "fail" an attempt at outpatient treatment prior to covering rehab.)
---
What Happens After Rehab?
Sober living houses and therapeutic communities provide the structure and support needed to stay clean but provide more independence and require one to get involved in the community, so that subsequent reintegration into society is easier.
Upon leaving rehab, there are several options to continue receiving help for your ecstasy addiction.
Those who are not ready to return to life at home may benefit from staying in a sober living house or therapeutic community.

These programs maintain the structure and support needed to stay clean but provide more independence and require one to get involved in the community, so that subsequent reintegration into society is easier.

Outpatient treatment is another option for those who need to get back to work and family and have adequate support at home.

Outpatient treatments may include behavioral therapies, family or couples therapy, vocational and life skills courses, and contingency management (in which incentives are awarded for abstinence and achievement of treatment objectives)
These approaches have been found to be effective for those with stimulant use disorders and may help with ecstasy addiction as well.
---
How to Pick a Top Ecstasy Rehab?
Choosing a rehab for you or your loved one can be challenging, you should consider the following factors before making a decision:
What is the cost?
Is the program known to be effective in treating ecstasy addiction?
What therapies and activities are available?
How far away will I be from family and friends?
Does the treatment approach fit with my personal beliefs?
What are my options after I leave?
What is the success rate of the program?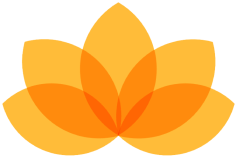 Myndfulness App
Designed to Help You Feel Better Daily
Download Now For Free
Ad