Inpatient and Outpatient Ecstasy Treatment Centers
Ecstasy Abuse and Addiction
In the mid-1990s, panic spread about a drug that could
cause severe and lasting complications
with a single dose.
Today, ecstasy--the street name for MDMA--remains one of the most popular club drugs. It is a dangerous and unpredictable substance, since dosages and precise chemical composition vary wildly from dealer to dealer.
---
Can Ecstasy Abuse and Addiction Be Treated?
Therapies that focus on fostering human relationships and make an individual feel connected with others may particularly benefit someone struggling with ecstasy addiction.
Ecstasy addiction is a complex disease that leaves few areas of your life untouched. It changes the way your brain functions, yielding intense highs while on the drug, followed by intense crashes that encourage you to continue using.
Therapists are Standing By to Treat Your Depression, Anxiety or Other Mental Health Needs
Ad
The high you can expect varies--since rarely is a pure product obtained on the illicit market--so many addicts find themselves perpetually chasing that perfect high. This process can prove deadly, since ecstasy can cause:
Life-threatening heart arrhythmias.
Hyperthermia.
Dangerously excessive consumption of water.
Risky behavior.
Aggression.
Although there is a dearth of evidence on the course of ecstasy addiction, some evidence suggests that ecstasy dependence outcomes at follow-up are more positive (a significant portion of users at baselines are abstinent) compared to other drugs like cocaine or alcohol, which may indicate that the addiction to ecstasy is more 'transient' than alcohol or cocaine. Further, although withdrawal from ecstasy has been reported, the effect of psychological and behavioral factors seems to elicit compulsive use much more than physical factors.
According to research conduced in early 2015, in a comparison of cocaine, mephedrone, ketamine and MDMA, ecstasy users were less likely to want to seek help. The authors suggest that the social component of ecstasy use and pleasurable effects may mitigate negative affect, at least in the short-term. Research suggests that factors like increased sociability, improved relationships and a feeling of connection motivate users to keep consuming ecstasy.
By extrapolation, it may indicate that therapies that focus on fostering human relationships and make an individual feel connected with others may particularly benefit someone struggling with ecstasy addiction.
A host of treatments exist to combat addiction. Therapy helps you master the skills necessary to manage life without drugs, while addressing the root causes of your addiction.
Many ecstasy addicts find that cognitive-behavioral therapy, which changes your behavior by changing your thoughts, is particularly helpful.
Some addicts also pursue family therapy to address the pain addiction has caused their families.
Additionally, all of the following can help:
Medical attention, when warranted.
Education about the disease of addiction.
Even healthy lifestyle changes, such as exercise.
In rehab, you'll gain access to these services, and more.
---
Do I Need Addiction Treatment?
Denial is a common symptom of addiction, since it allows you to continue using drugs without contemplating the consequences of this choice. Review these common symptoms of ecstasy addiction. If you experience several of them, you likely need addiction treatment:
Find Help Now The sooner you admit that you need help for your ecstasy addiction, the sooner you can begin living the sober life you deserve. Find a treatment center today.
Doing things you regret while on ecstasy.

Many ecstasy users engage in dangerous sexual behavior or entrust themselves to strangers.

Lying to others, or to yourself, about your use of ecstasy.
Structuring your life around ecstasy.

Many ecstasy addicts spend significant time with other addicts - at parties, or in dance clubs.

Harming others as a result of your addiction, ecstasy can cause aggressive and hostile behavior.
Suffering health, legal, or financial problems because of your use of ecstasy.
Breaking the law to use ecstasy by, for example, stealing from loved ones.
Experiencing psychological or physical withdrawal symptoms when you try to quit using.
---
Types of Treatment
No two addicts are alike, which means that a variety of treatment options can work. The key is to simply try something; addiction, like other diseases, won't cure itself. Even if your first attempt at treatment goes poorly, simply seeking treatment can teach you much about yourself, your addiction, and what you must do to get sober.
Residential Treatment

Residential treatment serves as a one-stop shop for all of your addictions care needs.
Better known as rehab, residential treatment is the gold standard in addiction care. Better known as rehab, residential treatment is the gold standard in addiction care.
Though every residential center is unique, most blend some combination of:
Therapy.
Medical care.
12-step programs.
Education about addiction.
Inpatient vs. Outpatient Care
The primary benefit of inpatient care is that it removes you from your environment, replacing daily stressors with 24/7 addiction assistance.
Ecstasy addicts who feel that the drug is a key component of their lives, who have suffered serious health problems, or who feel unsupported by loved ones often thrive in inpatient settings.
Inpatient treatment may be especially recommended for ecstasy users who have suffered acute neurotoxicity. Hemorrhages have been reported in a few case studies. Further, tachycardia, altered mental states, kidney injuries and formation of blood clots may persist, requiring medical intervention.
A wide variety of inpatient treatment options can help you recover. For example:
Executive programs allow you to continue working and meeting with clients.
Luxury programs offer resort-like settings, gourmet meals, and a break from reality.
Outpatient care is less intensive, but it allows you to continue living your life. Consider trying outpatient care if:
You have a demanding work or family schedule.
Prefer to continue living at home.
Are uncertain about living in an unfamiliar setting, consider trying outpatient care first.
You can opt for a minimalist approach, pursuing only therapy or 12-step programs, or maximize your chances of success by blending several outpatient modalities.
Long-term ecstasy use causes severe disruptions in moods, feelings of depression, increased anxiety and heightened impulsivity along with memory impairments.
Although it is difficult to attribute these to ecstasy alone, since ecstasy users frequently abuse other illicit drugs, outpatient treatment that is individualized to the ecstasy use profile of the individual may be beneficial.
Medically Assisted Treatment

Addiction is a disease, and all addicts should talk to a doctor before pursuing rehab or quitting ecstasy. With medically assisted treatment, the focus is on your mental and physical health.
Available on either an inpatient or outpatient basis, medically assisted treatment helps you navigate the detox process. During these first days after quitting, it's common to experience intense withdrawal symptoms. Your doctor can help treat your symptoms, but no drug can eliminate cravings for ecstasy.
After you've completed the withdrawal and detox process, your physician will work with you to address any lingering medical concerns, including side effects of ecstasy use, chronic pain, depression, anxiety, and other symptoms that commonly influence people to use drugs.
Currently, there is no FDA approved medication to treat ecstasy addiction. A 2012 randomized, placebo-controlled laboratory study found some evidence that duloxetine (an inhibitor of serotonin and norepinephrine) decreased the psychotropic and cardiovascular responses to MDMA in humans.
It should be noted that extensive trials are required before any recommendation can be made about pharmacological treatment of ecstasy addiction. The study strengthens the notion that prolonged ecstasy use leads to neurobiological disruption, particularly in the depletion of serotonin.
Counseling and Therapy

No addict willingly chooses the pain of addiction. Therapy can help you understand why you turned to drugs, then give you the skills you need to manage life without ecstasy.
Family therapy can be especially helpful to ecstasy addicts whose relationships have suffered as a result of their addiction.
And for addicts whose negative thoughts increase their desire to use drugs, cognitive-behavioral therapy is notoriously effective. No matter where you are on your addiction journey, therapy can help you get to your final destination more quickly.
Partial Hospitalization and Intensive Outpatient

If you love the idea of inpatient treatment but don't have time to give up your life, partial hospitalization and intensive outpatient programs could be the happy medium you seek.
These programs offer intensive treatment during the day, incorporating programs similar to those found in most rehabs. You'll attend treatment most days, and then go home at night, allowing you to continue rebuilding your life as you work toward sobriety.
---
How to Choose the Best Ecstasy Addiction Treatment
You'll know you've found the right place when you feel comfortable and hopeful.
Ecstasy addiction is a life-threatening problem that merits significant attention. Don't just rush into the first treatment program you find. Instead, respect your own well-being and needs by asking plenty of questions. You'll know you've found the right place when you feel comfortable and hopeful.
Some questions to consider include:
What experience do you have treating Ecstasy addiction?
Can you address other issues, such as mental illness or physical health problems?
Do you offer any identity-specific programs?

Female abuse survivors, for instance, may prefer women-only programs.
LGBT folks should ensure the facility they've chosen is welcoming and inclusive.

How long will treatment take?
What specific treatment protocols do you use?
What are your success rates? How likely is it that I will relapse?
Can you work with my family? Can they visit? What about family therapy?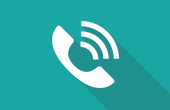 The journey to sobriety is a
challenging one
, but it's also worth it. You deserve the better life that only sobriety can offer. Please call
1-888-993-3112
Who Answers?
to discuss suitable ecstasy addiction treatment options for yourself or a loved one.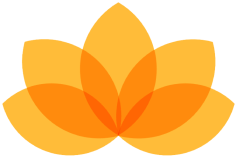 Myndfulness App
Designed to Help You Feel Better Daily
Download Now For Free
Ad