Heroin Detox Symptoms, Timeline, Medications and Treatment
What is Heroin Detox?
Detoxification (detox) refers to the process of taking an individual off the chemical--in this case, heroin--on which he or she has become physically dependent, eliminating it from the body with the help of a variety of medication options and other
interventions
.
---
Detox aims at ridding the body of the daily need for heroin, assisting the individual to remain abstinent throughout this period, known as acute withdrawal, and diminishing the pain and discomfort of withdrawal.
Given that many addicted heroin users cannot remain abstinent from heroin without help beyond this initial phase of withdrawal, detox should be viewed as the first stage of treatment.
Detox is critical to recovery, not only for the individual user, but also for the family and for society.
Therapists are Standing By to Treat Your Depression, Anxiety or Other Mental Health Needs
Ad
Detox is critical to recovery, not only for the individual user, but also for the family and for society. Heroin use can cause severe illness for the user, but it is also estimated that lost productivity, crime and social service expenditures cost over 21 billion dollars annually in the United States alone.
Lack of motivation for long-term treatment, as well as the stigma often attached to heroin addiction, are common barriers to full recovery and a productive life.
This makes detox a critical component in beginning to address related health problems, and initiating education about health issues, along with issues related to family and legal problems. Families are deeply affected, often drained of money and compassion. The subsequent need to support the addiction often causes legal problems through drug-dealing and drug-related violence.
---
Is Detox from Heroin Dangerous?
In general, withdrawal from heroin is not life threatening. However, detox cannot be expected to eliminate the withdrawal symptoms entirely, nor can it prevent other medical consequences for some individuals upon cessation of heroin use.
Medical supervision will be required for some individuals in the detox phase of treatment. Special care must be taken in the detox process for individuals suffering from advanced HIV/AIDS, advanced age and coronary artery disease.
---
Why Detoxing at Home Can Be Harmful
Withdrawal from heroin is very distressful, and may cause:
Nausea.
Muscle and joint pain.
Fever.
Chills.
Anxiety caused by the anticipated sickness.
Additionally, increased sensitivity to pain (hyperalgesia) is not uncommon for someone addicted to heroin, and detoxing at home under these circumstances can lead to relapse.
There are two main dangers to detoxing at home
:
Becoming overwhelmed by unpleasant withdrawal symptoms, and using heroin at pre-relapse levels to avoid them. Tolerance may have abated somewhat in the meantime, and the individual places themselves at increased risk for overdose.
Self-medicating with alcohol or other drugs to minimize withdrawal symptoms can increase the likelihood of troublesome complications or dangerous drug interactions. Such individuals are encouraged to seek medical detox as soon as possible to preclude these possible scenarios.
Don't Wait Hear from others on their journey through addiction and recovery.
Heroin addiction is neither a crime nor a sin. It is an illness like any other chronic illness, and it is manageable with professional support and understanding.
No one chooses to become addicted to heroin, but you or someone you love can choose recovery today.
Call 1-888-993-3112Who Answers? and speak with a treatment support advisor who understand the process of heroin addiction and treatment. They can answer your questions and direct you to the help you need and deserve.
If you'd like to know whether your insurance may cover the full or partial cost of substance abuse rehabilitation programs at one of American Addiction Centers' various rehab centers across the states, simply fill in your information in the form below.
---
Medically-Assisted Detox and Withdrawal
In chronic dependence with heroin, withdrawal generally consists of 2 phases:
Acute withdrawal, which lasts about 7- 10 days. Medically assisted detox begins during this first phase, and may continue depending on the severity of withdrawal.
Post-acute withdrawal syndrome, which can last up to, or beyond, 6 months.
Medically Assisted Rapid and Ultra-Rapid Detoxification
These options consist of speeding up withdrawal through use of an opiate antagonist such as naltrexone with other pharmacotherapies to minimize withdrawal symptoms.
Rapid detox takes 2 to 3 days to complete whereas ultra-rapid detox can take several hours.
Opioid/Opiate Replacement Taper
Since they are opiates/opioids, methadone or buprenorphine may be used to gradually detox the patient, tapering the dose over a period of days, weeks, or months, until withdrawal ends.
Other Detox Agents
Clonidine, marketed to treat hypertension, has been found to inhibit activity in that part of the brain which is hyperactive during withdrawal, and which would otherwise be inhibited only with another opiate. It is used over a 5-day detox period.
---
What to Expect During Heroin Detoxification
Evaluation and Diagnosis
This consists of an interview with a clinician who will gather information on:
Drug history.
Other medical history.
Social functioning.
Living arrangements.
Family members.
You can expect that this will be carried out in a non-judgmental manner.
A physical examination will be carried out to aid in proper diagnosis. It will include examination for signs of infection, such as arm or leg edema, track mark or injection site inflammation/abscess or other scarring. Other appropriate examination points would be to assess for jaundice or any other signs of potential liver injury.
Additional signs and symptoms will be given special attention, such as fever, constipation or difficulty breathing (bronchospasm).
Lab tests, from both blood and urine specimens, will include screening for:
Other drugs (urinalysis).
Blood count.
Pregnancy.
Hepatitis-C.
HIV-AIDS.
Initiation of Treatment
Upon diagnosis, one of the treatment options outlined in the previous section will be initiated as the beginning of your treatment process.
You can expect to be reassured by staff that you are safe, that treatment does work, and that addiction illness is manageable.
---
How Long Does Detox Last?
That depends on how long withdrawal lasts. Detox is generally understood as the first phase of treatment lasting through the acute withdrawal phase of 7-10 days. However, withdrawal syndrome can last much longer, warranting medically assisted detox using the options delineated earlier.
Please remember that recovery from heroin addiction is a process, not an event
. Be kind to yourself or to the addicted one in your life, and give the body and mind the chance to heal.
The process can be very difficult and if you are overwhelmed by the choice of treatment options and whether to get detox treatment, you can speak to one of our treatment support staff at 1-888-993-3112Who Answers? today.
---
Heroin Detox Treatment
Depending on the severity of withdrawal and/or other complications, detox treatment can take place in an inpatient, outpatient or hospital setting.
This enables an individual to continue working, and living in a safe, supportive home environment in which he/she has to confront the problem that heroin caused, and find healthy alternatives to use. Indications of health complications and the potential for harm to self or others will necessitate finding alternatives to this type of treatment.
Heroin withdrawal is particularly tough, which makes outpatient treatment difficult due to severe craving and easy of access to heroin.
Residential/Hospital

Conventional heroin treatment, beginning with detox, typically occurs either in hospital-based or residential treatment programs, or a combination of both, whereby the individual transfers to the residential treatment after initial hospitalization.

Community Programs

Many heroin addicts have benefited from community-based programs which are available at little or no cost, and include detox/medical treatment on an outpatient basis, along with counseling and behavioral interventions for heroin addicts with a history of relapse. Narcotics Anonymous (NA) meeting attendance is encouraged, and engagement with the program staff can make an enormous difference in promoting recovery.

Short-Term Treatment

This treatment option usually lasts anywhere from 3 - 6 weeks in residential or outpatient settings. It includes counseling, group therapy, education, and relapse prevention strategies. Additional family therapy may be a component, given the social implications of heroin addiction.

Long-Term Treatment

For most heroin addicts this is the most recommended option. It is a residential program, and has the benefit of removing the individual from the drug environment. This type of program can last at least 6 months, utilizing all the resources in the treatment storehouse, medical and behavioral.

Medications

Medical-assisted detox marks the beginning of treatment, and will be available as a supportive source for as long as it is needed on the journey of recovery, along with other treatment components such as counseling and relapse prevention strategies.

Medications used in detox treatment are generally well tolerated and monitored.

Methadone

For several years methadone, an opiate replacement treatment has helped alleviate the withdrawal symptoms of many heroin addicts, affording them the opportunity to live life without the burden of tremendous cravings.

Buprenorphine

Buprenorphine (Suboxone or Subutex) is a more recent partial opiate replacement therapy. It is available through a specially licensed physician for take-home dosage.

Naltrexone

Naltrexone (Vivitrol) is a non-opiate medication, which blocks the effects of heroin. It is available orally, or as a monthly intramuscular injection, or as a 6-month surgical implant. Naltrexone has also demonstrated anti-craving effects.
---
Choosing the Best Heroin Detox Center
Factors to consider in seeking the best detox treatment include the following:
Transportation availability for outpatient or referral service.
Removal from access to heroin and its environment.
Services which place emphasis on family, work and vocation, as well as availability of mental health services.
Insurance coverage and cost will be factors to consider.

For those who cannot afford to pay, Medicaid in the U.S. provides relief from this burden, and Community Treatment Centers often provide the best treatment as they work with a number of agencies and resources in a local community where access is mediated by ease of travel.
With so
many factors
to evaluate, making the decision to get heroin detox treatment can be tough, especially if you are in a compromised physical or mental state because of your addiction.
Our treatment support staff is available 24/7 to provide information about various heroin detox and substance abuse treatment options. Please call today at 1-888-993-3112Who Answers?.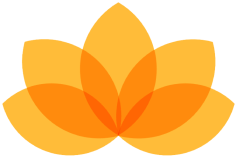 Myndfulness App
Designed to Help You Feel Better Daily
Download Now For Free
Ad