24/7 Heroin Addiction & Abuse Help Hotline Number
Heroin Addiction & Abuse Hotlines and Admissions Help
Heroin addiction is among the most notorious causes of the alarming rates of opioid-related overdose deaths in the U.S. and across the globe.1 Additionally, heroin use is increasing across the U.S. among men and women, most age groups, and all income levels.2
It's exceedingly difficult to overcome without professional help and a long-term personalized treatment plan. For many people struggling with heroin addiction, even admitting to the problem is an enormous challenge.3
This is the reason why many organizations and specialized rehab facilities have set up heroin hotline numbers treatment-seeking individuals or their friends and family members can call to access information about substance use and co-occurring disorder treatment. The purpose of heroin addiction hotlines is to provide information and facilitate access to resources.3
Who Can Use Heroin Addiction Hotlines?
Heroin addiction hotlines specialize in helping individuals battling heroin addiction and they are often affiliated with heroin rehab centers. Aside from providing general up-to-date information about the effects of heroin and treatment for heroin addiction, these hotlines can provide assessment-based recommendations.3 Take our free substance abuse screening tool online today.

Therapists are Standing By to Treat Your Depression, Anxiety or Other Mental Health Needs
Ad
Heroin addiction has reached epidemic proportions in the United States. It is a chronic condition which may cause lasting changes to the brain. To make matters worse, the drug is easily available and often combined with other substances.4
Although heroin causes extreme euphoria at first, over time, affected individuals are not in it for the rush. They become addicted and experience irresistible cravings, causing them to engage in compulsive drug-seeking and drug use behaviors regardless of the consequences.5
Additionally, chronic use of heroin causes the person to develop tolerance but also physical dependance, forcing them to gradually increase the drug intake to dangerous levels which may lead to overdose. Even if they attempt to quit, they are forced to endure intense withdrawal symptoms, and the only way to stop them is to take more drugs. Even if a person manages to stay sober for a while, once they relapse, they are at a risk of a fatal overdose.5
However, once a person with heroin addiction has entered a rehab center, they can detoxify in a safe, controlled environment with the help of medications designed to alleviate withdrawal symptoms and under supervision of medical professionals. Various forms of therapy available as part of the rehabilitation component of treatment teach recovering individuals to identify environmental cues and triggers and avoid relapse, as well as learn to employ healthy coping mechanisms.5
Heroin treatment hotlines are valuable sources of assistance as they can connect treatment-seeking individuals with the addiction treatment they need. Aside from information, callers can receive guidance and support, as well as get personalized advice about inpatient and outpatient heroin rehab programs, as well as access to resources.3
What Questions Should I Ask a Heroin Addiction Helpline?
It sometimes helps first-time callers to prepare to make a call to a heroin addiction hotline. They may be confused about what to ask when they make the call. Here are some commonly asked questions:3
How can I tell if someone close to me is addicted to heroin?

What are the risks and dangers of heroin use?

Are there any rehab programs for heroin in my area?

Will insurance cover heroin addiction treatment?
Who Do I Call During What May Be a Heroin Overdose?
Intake coordinators can provide heroin rehab information and connect callers to resources and rehab programs and centers, but in a life-threatening situation involving a proven or suspected heroin overdose, the only number to call is 911.5 
When Should I Call a Heroin Addiction Hotline Number?
Heroin use disorder is a difficult, chronic condition which can have a lasting damaging effect on the person's health. Additionally, individuals with a heroin use disorder often use multiple other substances simultaneously so the risk of an overdose is high at all times. On top of that, individuals who have attempted to abstain from heroin on their own are even more likely to overdose after relapse.5
Calling a helpline is a safe and comfortable way to get information and find much-needed help in absolute privacy.6
Are Heroin Abuse Hotlines Anonymous, Free and Confidential?
Making a call to a heroin abuse hotline is free and the entire conversation is confidential. The sole purpose of these programs is to provide adequate support to those who need it to get better. Callers may be intimidated to talk to anyone about their problems so it is of essence that hotline representatives are patient and understanding.6
What Information Can a Heroin Help Hotline Provide?
Whether or not a person is ready to enter treatment, calling a heroin abuse hotline is a step in the right direction. An approachable hotline dispatcher will answer and be ready to discuss the circumstances of a person's heroin abuse in a private and confidential manner.3
Heroin helplines can help callers connect with rehab facilities and find a rehab program that suits their needs and preferences. It is important to be frank and open about one's heroin abuse pattern and history.3
For a trained helpline representative to gather sufficient information to recommend the optimal course of treatment, they will take the time to listen to the caller's story, assess their situation, and guide them through the options at their disposal. They may ask callers questions about:6 
Their current state of mind and well-being

Any physical or mental disorders or issues they may be experiencing

Their heroin use pattern, frequency, and duration

Personal and insurance information
Free-of-Charge
Heroin Hotline Resources & Phone Numbers
Many heroin helplines available for 24/7 are absolutely free of charge. Some of the numbers to call to get access to information, resources, and support for overcoming heroin abuse include:3,7 
SAMHSA: 1-800-662-4357

National Suicide Prevention: 1-800-273-8255

National Alliance on Mental Illness: 800-950-NAMI

Alcohol and Drug Help Line: 1-206-722-3700
How Do I Find the Nearest Heroin Rehab Facility?
In addition to being free, anonymous, and confidential, heroin hotlines enable those who call to speak with a trained admission navigator about heroin abuse and its many aspects. Even if a person is not ready to enter treatment, they may find it therapeutic to talk to someone who understands what they are going through.6
But even if they do decide to start treatment, there's a risk they may have a change of heart at the last minute. Following one of the principles of effective treatment, treatment is most likely to be effective when it is readily available. A rehab facility is most likely to be immediately accessible when it is located nearby and has the capacity to admit new clients. Private rehab facilities are most likely to meet both criteria.3
American Addiction Centers offers various forms of MAT, the most effective treatment for heroin use disorder, in its many rehab centers nationwide. Callers' insurance can easily be verified on the spot, giving them a rough estimate of out-of-pocket costs.
24-Hour Heroin Addiction Help
Is Within Reach.
Call us button
Frequently Asked Questions
Can I Start Treatment for Heroin Abuse After Calling a Helpline
?
Some rehab facilities have the resources and the capacity to immediately accommodate the needs of recovering individuals.3
The first step is a medically supervised detox, keeping the symptoms of withdrawal under control and making recovering individuals as comfortable as possible. Aside from medications, recovering individuals will receive psychological support to help them reduce cravings. After detox, recovering individuals can start rehab which relies mainly on behavioral therapies and medication management, the two components of MAT.3 
Medications within MAT are combined with counseling and behavioral therapies to treat the whole person, instead of focusing on heroin addiction alone. This approach is more likely to lead to favorable long-term treatment outcomes.3
What Resources Are Available for Heroin Recovery?
Detox is often the first stage of treatment and an essential part of treatment and recovery, but it is only the beginning of the journey to recovery. In case of heroin addiction, detox can last up to 10 days.3
During this time, the recovering individual goes through withdrawal as heroin and other substances are being processed out of the body. The process can be extremely unpleasant and even life-threatening when unsupervised and unassisted.5
Recovering individuals may also consult a mental health professional who can help ease them through the detoxification process.3
MAT medications help ease the symptoms of withdrawal in recovering individuals. Since all of this happens within the safe confines and the controlled environment of a heroin rehab facility, safety and humanitarian concerns can be eliminated.3
How to Help a Person Addicted to Heroin?
Helping a loved one who is addicted to heroin can be a difficult task, but one which helpline dispatchers may be able to help callers navigate. In case of heroin addiction treatment, inpatient facilities may be more suitable for the initial stage of recovery than outpatient facilities.3
Should I Call a Heroin Hotline for a Family Member?
It is quite common and may even be necessary for friends and family to call a heroin hotline on behalf of a loved one who has sunk deep into addiction, and the sooner they call, the better.3
What Factors to Consider Before Calling a Heroin Addiction Helpline?
Conversations with heroin addiction helpline representatives are entirely confidential, so it is better to make the call as soon as possible. Helplines can provide valuable information. Owing to this simple phone call, the risk of a fatal overdose may be averted.3
In case of a suspected heroin addiction that is yet to be confirmed, or if the person in question refuses to take a drug test, helpline dispatchers can provide a rundown of the key indicators of heroin addiction.5
To What Extent Does Insurance Cover Heroin Rehab?
Insurance may cover heroin rehab to the extent that the services provided within the program meet the criteria for medical necessity. This can be concerning, considering the fact that holistic treatment that takes a whole-person approach is most likely to lead to beneficial outcomes. Services outside of the scope of medical necessity may not be covered by insurance, but there are various flexible payment options to help pay for them and make treatment more affordable.6
Where Can People Get Help for Heroin Addiction?
Help for heroin addiction is available from government-subsidized programs and other programs which rely on different forms of public assistance, but also from private rehab facilities. Regardless of the facility type and treatment setting, what possibly matters most is for treatment to be implemented following the principles of effective treatment, one of which is for treatment to last an adequate period of time.3
What Are the Benefits of Contacting a Heroin Abuse Hotline?
The key benefit of calling a heroin abuse hotline is that that simple phone call has life-saving potential, considering the fact that a heroin overdose can cause slow and shallow breathing, coma, and ultimately death.2 
Another important benefit is that the call is private and confidential. There is no risk of getting in trouble with the law, which is a common concern for those using illegal drugs.6 
Additionally, heroin abuse hotlines can provide information about addressing a dual diagnosis or other forms of co-occurring medical disorders.3
How to Talk to Someone About Their Heroin Addiction?
Talking to a loved one with a heroin use disorder can be difficult, especially if they are unwilling to admit they have a problem. It is equally difficult for someone to admit to a loved one they have a problem.3 
However, after a while, the devastating symptoms of withdrawal which occur when the person is unable to take heroin or an adequate dose of heroin become impossible to hide. At those moments, the person may be more willing to consider treatment, if only to make the symptoms stop.5
Additionally, the longer a person continues to use heroin, the more serious their problem becomes, as does the risk of an overdose. It is therefore essentially to seek help as soon as possible. Another noteworthy piece of information is that heroin addiction treatment does not need to be voluntary to be effective.3
A helpline can connect affected or concerned individuals with the right resources and treatment options.3
How to Overcome Heroin Addiction?
Heroin addiction is a vicious cycle. Overcoming heroin addiction may require lifetime commitment, but various forms of assistance and support are available. The journey to recovery normally begins with detoxification.5
In case of addiction to heroin and other opioids, medication-assisted treatment (MAT) which follows an individually designed treatment plan is considered to be the gold standard. MAT relies on medication and behavioral therapies.5
After detox, once the person has become medically stabilized, they are ready to commence rehab. Once they are out of rehab, they may continue to receive continuing care, enabling them to stay in recovery and lead a productive, drug-free life.5
What Information Does a Heroin Hotline Representative Need From Me?
Heroin hotline representatives need sufficient information to be able to provide appropriate advice and recommendations to the callers, whether they are calling for themselves or a loved one.3
What Can I Expect to Happen After Calling a Heroin Abuse Hotline?
Callers are not obligated to start treatment but may do so if they wish. Hotline representatives will try and may be able to motivate callers to attempt treatment in a specialized facility.3
Dial a
Heroin Helpline Number
to Explore Your Options.
Call us today
Sources: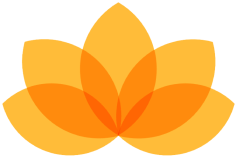 Myndfulness App
Designed to Help You Feel Better Daily
Download Now For Free
Ad