Inpatient and Outpatient Hydrocodone Treatment Centers
What Is Hydrocodone Addiction?
Hydrocodone, a semi-synthetic opioid analgesic, is a widely abused prescription opioid in the US. As a popularly prescribed analgesic (in trade name formulations such as Lortab, Norco and Vicodin), hydrocodone is relatively easy to obtain and, unfortunately, highly addictive. Its addictive potential is demonstrated by the alarming statistics regarding its use; from 1999 to 2011 consumption of hydrocodone almost doubled, increasing both morbidity and mortality rates as a result.
---
Can Hydrocodone Abuse and Addiction Be Treated?
Fortunately, hydrocodone addiction is most certainly treatable – with a variety of interventional strategies, including medications, behavioral and psychosocial therapies. The following have been found to be particularly useful in the treatment of opioid addiction:
Medications 
Opioid agonists (methadone) and mixed agents (buprenorphine-naloxone, or Suboxone).
Opioid antagonists (naloxone, naltrexone).
Other medications for treating withdrawal symptoms (clonidine and anti-emetics).
Psychosocial Therapies
Family therapy.
Contingency management.
Psychotherapeutic counseling.
With a combination of these treatments and a controlled setting where detox can be medically managed, recovery from hydrocodone addiction is possible. Psychosocial therapies have been particularly effective in improving treatment retention and increasing the duration of abstinence amongst those suffering from hydrocodone addiction.
Therapists are Standing By to Treat Your Depression, Anxiety or Other Mental Health Needs
---
Do I Need Addiction Treatment?
Find a Treatment Center Don't put your life on hold for addiction. Find a treatment center that fits your needs today.
This is often a very difficult question for hydrocodone users to answer, as they are often the last ones to know (or recognize) that their problem has gotten out of control.
Generally speaking, there are some alarming signs that indicate a person with a hydrocodone addiction should seek treatment, including:
Problems at home (or with family).
Trouble at work or school, or changes in personal life (such as spending excessive amounts of time or money acquiring hydrocodone).
Also, if your hydrocodone addiction has lead to domestic violence or you lack a strong family support system, it may be time to seek addiction treatment.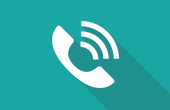 Fortunately, there are many resources that you can access by calling to speak with a treatment support specialist at
1-888-993-3112
Who Answers?
; find treatment options available in your area that can cater to your individual needs.
---
Types of Treatment
There are multiple types of treatment that may be sought for the treatment of hydrocodone addiction.
Residential Treatment
Residential treatment centers are a wonderful resource for those struggling with hydrocodone addiction; they offer a quiet environment, away from the stressors of daily life that have the potential to trigger continued use of hydrocodone. In some cases, residential facilities also provide medical supervision. Patients may live at a residential treatment center for as little as 30 days, or as long as 12 months, depending upon the severity of addiction and the type of treatment center.
In residential rehabs with medical supervision, you can reasonably expect that:
Your detoxification from hydrocodone will be closely monitored.
Medications may be given to help ease the symptoms associated with detox and withdrawal.
Residential treatment centers also help coordinate psychosocial therapies and group counseling as well as job or life skills training to help ease your transition back into society after treatment is complete.
In spite of treatment retention in individuals struggling with hydrocodone addiction being a well-documented challenge, long-term residential treatment in the form of therapeutic communities has been found to be effective in addressing various complications associated with addiction. Apart from the reduction in drug use, enrollment in therapeutic communities is effective in improving legal, employment and psychological outcomes among residents.
These residential settings have also been found to be effective for special population groups such as those with co-occurring psychiatric disorders and those with criminal histories. You may not be permitted to continue working at your current job during residential treatment; ask your rehab center of choice these questions prior to making a decision.
Residential rehab is more expensive than outpatient treatment, however, and cost must be taken into account when you are deciding which treatment options are best for you.
Inpatient Treatment Vs. Outpatient Care
Both inpatient as well as outpatient treatment is available and has been found to be effective in the management of opioid addiction.
Inpatient treatment encompasses a range of settings, including hospitalization and residential programs. Medical supervision is frequently  a component of these programs.

It requires on-site stays and is usually recommended for severe addiction profiles, whether due to the frequency of drug use or the type of drug itself.

For example, benzodiazepines and alcohol have a dangerous withdrawal and detox process that requires close medical supervision – making inpatient treatment an ideal setting in these cases.

Luxury/private rehab

is more costly than baseline residential treatment, but it boasts more amenities than residential treatment.

The environment is typically more resort- or spa-like but may cost considerably more than typical residential treatment.

Executive rehab

is the most expensive inpatient treatment option. It caters to businesspeople and/or high profile clients that require the utmost discretion and privacy during their treatment.

These centers allow the client to continue working and handling business needs while seeking treatment.
So, to summarize the relative utility of inpatient and outpatient treatment:  inpatient treatment is recommended if you require medications or proper supervision to manage detox and withdrawal. It should be considered by those with:
A high level of opioid dependence.
Multiple drug use.
The presence of co-morbid conditions.
Remember, however, that outpatient care is available, quite popular, and may be a better option for some hydrocodone addicts. Depending on financial and family situations, outpatient care may be the only option for some, and that is perfectly okay.
Outpatient care may actually include a brief inpatient stay during detox followed by a transition to outpatient counseling and therapy. Outpatient treatment is often much cheaper than inpatient treatment and has a reputable success rate of achieving abstinence.
Medically Assisted Treatment
Pharmacotherapies for opioid addiction include maintenance by agonists (methadone) partial agonists (buprenorphine) and antagonists (naltrexone). Methadone and buprenorphine work, in part, by controlling cravings while naltrexone prevents opioids from exerting their full effects.
Research supports the efficacy of methadone and buprenorphine in reducing overdose and improving treatment outcomes. Buprenorphine carries with it a lower risk of respiratory depression—the biggest challenge with methadone—and novel formulations to prevent misuse are available. For example, Suboxone is formulated with naloxone, to prevent misuse of tablets by tampering (crushing or diluting).
Use of these medications has been found to be effective in improving treatment outcomes among prescription opioid abusers as well. Similarly, it has been reported that naltrexone maintenance, when combined with psychosocial therapy, is effective in reducing drug use and re-incarceration rates during treatment, suggesting that naltrexone may be a viable treatment option for those with a high level of motivation to get better.
Clonidine or lofexidine are antihypertensive medications that may also be used to help treat withdrawal symptoms during detox.
Counseling And Therapy
[quote" position="full"]Psychological intervention in the form of cognitive behavioral therapy (CBT) is associated with improved clinical and social outcomes.[/quote]
Studies have shown that there are certain psychosocial therapies and counseling strategies that are particularly effective for hydrocodone addiction. These include:
Contingency management.
Community reinforcement.
Psychotherapeutic counseling.
Psychological interventions, like CBT, when offered as an adjunct to long-term substitution therapy in the form of methadone and buprenorphine-naloxone, has been reported to be efficacious in improving retention in treatment among individuals with opioid addiction. It has been found to lead to improved clinical and social outcomes among these individuals.
Supplementing methadone maintenance treatment with counseling has also been associated with:
Longer periods of abstinence.
Decreased illicit drug use.
Improved program efficacy.
Use of contingency management as an adjunct has been found to be effective in improving retention rates on substitution therapy as well as naltrexone maintenance treatment for opioid addiction.
It is very important to continue with counseling and therapy after you leave rehab; dealing with the underlying issues that may have lead to the hydrocodone addiction in the first place will help you maintain abstinence long-term.
Partial Hospitalization and Intensive Outpatient (IOP)
Partial hospitalization treatment is available for hydrocodone addicts, and is considered a hybrid between inpatient and outpatient treatments.
It may also be called "day treatment," meaning that patients spend several hours per day (usually those that are most difficult for the patient to maintain abstinence) at the treatment center.
The time spent in the facility is dependent upon the severity of addiction and other life obligations of the patient.
This option provides the structure of inpatient treatment, without the strictness of living at the facility. Many employed hydrocodone addicts may choose an IOP treatment program so that they can continue working during treatment.
Partial hospitalizations are often accompanied by intensive outpatient treatment, including therapy and counseling. It is very important to continue outpatient therapy even after detox, as this step is crucial in maintaining abstinence.
---
Dual Diagnosis Treatment: What To Expect
Studies have shown that opioid addicts are at an increased risk of having a co-morbid psychiatric condition such as depression, anxiety disorders and post-traumatic stress disorder.
When you have an underlying psychiatric illness in addition to a hydrocodone addiction, your treatment will progress similarly to those with only a substance addiction; however, you will likely be exposed to psychosocial therapies, such as counseling, in addition to being prescribed medications to help treat the psychiatric condition.
Without treating both the addiction and the psychiatric condition, you are unlikely to have a successful treatment outcome in the long run.
Patients with dual diagnosis are statistically more likely to relapse than those with only a hydrocodone addiction. However, individuals with co-occurring opioid dependence and psychiatric disorders have been found to have comparable retention rates in maintenance treatment to those without psychiatric co-morbidity.
It is time to seek treatment if you have realized that your hydrocodone addiction is interfering with your personal life, family, work, or school. Deciding to seek treatment can be a very scary, uncomfortable feeling. But remember, you have people who are willing to speak with you and support you, whether it is family, friends, health care professionals, or our caring treatment specialists.
The sooner you seek treatment, the sooner you can begin your journey to recovery and sober living.
Please call 1-888-993-3112Who Answers? for more information about opioid recovery programs.
---
How To Choose The Best Hydrocodone Treatment
Choosing the best hydrocodone treatment can be a challenge. However, here are some tips to help you start thinking about which treatment options are the best for you.
First, you must decide what your financial situation will allow, as this will likely dictate inpatient versus outpatient treatment.
Next, you need to determine how long you are willing to stay in treatment. 
Finally, you'll need to decide what other amenities, if any, are important to you during treatment.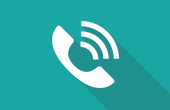 Once you have made decisions on the above, please call
1-888-993-3112
Who Answers?
to find treatment options near you. A treatment support specialist will help you sort through all of this overwhelming and difficult information to get you started on your recovery journey.
Mattick, R. P., Breen, C., Kimber, J., & Davoli, M. (2009). Methadone maintenance therapy versus no opioid replacement therapy for opioid dependence. Cochrane Database Syst Rev(3), CD002209.
Gowing, L., Farrell, M. F., Ali, R., & White, J. M. (2014). Alpha2-adrenergic agonists for the management of opioid withdrawal. Cochrane Database Syst Rev, 3, CD002024.
Mattick, R. P., Breen, C., Kimber, J., & Davoli, M. (2014). Buprenorphine maintenance versus placebo or methadone maintenance for opioid dependence. Cochrane Database Syst Rev, 2, CD002207.
Weiss, R. D., Potter, J. S., Griffin, M. L., Provost, S. E., Fitzmaurice, G. M., McDermott, K. A., . . . Carroll, K. M. (2015). Long-term outcomes from the National Drug Abuse Treatment Clinical Trials Network Prescription Opioid Addiction Treatment Study. Drug Alcohol Depend, 150, 112-119.
Vanderplasschen, W., Colpaert, K., Autrique, M., Rapp, R. C., Pearce, S., Broekaert, E., & Vandevelde, S. (2013). Therapeutic communities for addictions: a review of their effectiveness from a recovery-oriented perspective. ScientificWorldJournal, 2013, 427817.
Van den Brink, W., & Haasen, C. (2006). Evidenced-based treatment of opioid-dependent patients. Can J Psychiatry, 51(10), 635-646.
Weich, L., Perkel, C., Van Zyl, N., Rataemane, S. T., & Naidoo, L. (2008). Medical management of opioid dependence in South Africa. SAMJ: South African Medical Journal, 98.
Minozzi, S., Amato, L., Vecchi, S., Davoli, M., Kirchmayer, U., & Verster, A. (2006). Oral naltrexone maintenance treatment for opioid dependence. Cochrane Database Syst Rev(1), CD001333.
Drummond DC, Perryman K. Psychosocial interventions in pharmacotherapy of opioid dependence: a literature review. WHO Geneva. 2007.
Cutter CJ, Moore BA, Barry D, et al. (2015). Cognitive behavioral therapy improves treatment outcome for prescription opioid users in primary care-based buprenorphine/naloxone treatment. Drug Alcohol Depend, 146, e255.
Stewart, S. H., Pihl, R. O., Conrod, P. J., & Dongier, M. (1998). Functional associations among trauma, PTSD, and substance-related disorders. Addict Behav, 23(6), 797-812.
Becker, W. C., Sullivan, L. E., Tetrault, J. M., Desai, R. A., & Fiellin, D. A. (2008). Non-medical use, abuse and dependence on prescription opioids among U.S. adults: psychiatric, medical and substance use correlates. Drug Alcohol Depend, 94(1-3), 38-47.
Maremmani, I., Zolesi, O., Aglietti, M., Marini, G., Tagliamonte, A., Shinderman, M., & Maxwell, S. (2000). Methadone dose and retention during treatment of heroin addicts with Axis I psychiatric comorbidity. J Addict Dis, 19(2), 29-41.
Veilleux, J. C., Colvin, P. J., Anderson, J., York, C., & Heinz, A. J. (2010). A review of opioid dependence treatment: Pharmacological and psychosocial interventions to treat opioid addiction. Clinical Psychology Review, 30(2), pp. 155-166.