Ketamine Addiction Treatment Centers and Rehab
Dangers of Ketamine Use and Addiction
Once specific to the nightclub crowd, ketamine use and abuse has dramatically spread to other groups over the last 30 years.
More than 2 million people aged 12 and up have used Ketamine. Ketamine related deaths have occurred, however, mortality rates and statistics are obscured by limited testing and the fact that ketamine use frequently occurs in the setting of other substance abuse.
---
Is Ketamine Addictive? How Addictive Is Ketamine?
Ketamine is addictive, causing symptoms such as:
Physical and psychological tolerance.
Preoccupation with use.
Continued use despite negative consequences.
Unmanageability (unable to function 'normally' due to use of the drug).
Ketamine's potential for harm includes:
Injuries.
A reduced perception of pain.
GI tract, bladder and kidney toxicity.
Seizures.
Blood pressure crisis.
Coma.
---
What are the Signs of Addiction?
As physiological and psychological dependence develops, ketamine addiction causes dramatic changes in the user. The signs of addiction occur in many areas and include the following: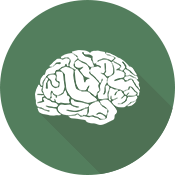 Psychological Signs
Confusion, depression, learning and memory problems, flashbacks, amnesia, hallucinations, delusions, and delirium can occur. Feelings of euphoria and 'cosmic connection', detachment from reality, loss of identity and helplessness are common.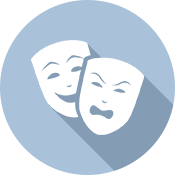 Behavioral Signs
"Mellowness," gregariousness, agitation, aggression and high-risk behavior are common. Some users experience observable paralysis or involuntary movements.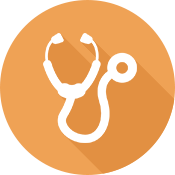 Physical Signs
Use causes slowed breathing, dilated pupils, increased heart rate, tremors, body temperature changes, fluctuations in blood pressure and nausea.
---
Am I Addicted to Ketamine?
Find Recovery Today Don't wait to begin living your life. Find treatment options that fit your needs.
You are wise to wonder about the impact of ketamine use in your life. It is a powerful drug with serious consequences.
Therapists are Standing By to Treat Your Depression, Anxiety or Other Mental Health Needs
Recovery is a reality for many people who have been in your situation. There are treatment programs and professionals that can help you if you want to stop using.
You may or may not find the affirmation you are looking for on this page, but a written confirmation can only do so much. In order to overcome your addiction to ketamine and free yourself of a cycle of detrimental use, you need to take a step towards recovery today.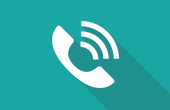 Highly personalized treatment plans can also be designed. For more information about ketamine addiction treatment options, please call
1-888-993-3112
Who Answers?
to speak with one of our experienced treatment support specialists today.
---
Encourage Someone to Get Treatment
Windows of opportunity to help your loved one are between uses when symptoms have subsided.
When someone is intoxicated, talking about treatment will not be beneficial. Their altered state is dreamlike, with poor insight, judgment, decision-making, problem-solving and memory. Windows of opportunity to help your loved one are between uses when these symptoms have subsided.
Fact-based and caring conversations rather than emotional confrontations are most helpful, especially with young users or chronic users. Accepting that getting someone to treatment can be a long process is helpful, as is equipping yourself with knowledge about the problem and recovery resources.
You should be prepared to act immediately to help the addict when the desire or willingness to get treatment is expressed.
Staging an Intervention
Ketamine users are easily over-stimulated and disoriented by the sights and sounds of a group of people. Therefore, 1:1 conversations are often the best option.
People with non-conflictual and non-confrontational relationships are most effective.
Make sure to:
Express care and concern.
Avoid judgment, excessive appeals to emotion, and labeling.
Offer specific treatment options and support in accessing these.
Interventions
in a group should
maintain the same atmosphere of calm and concern
. Members can share their concerns and the impact of the addiction on their lives. Anger, hostility, denial and refusal of treatment are to be expected.
Holding out hope for recovery should be consistent throughout.
---
Support Groups for Family and Friends
By the time someone struggling with ketamine addiction is in treatment, family members are exhausted, overwhelmed and traumatized. Their lives have been 'put on the back burner' as they cope with a loved one's ketamine abuse. For families of users who have refused treatment, their crisis will continue indefinitely.
Loved ones need to be able to carry on with their lives despite being emotionally attached to an addict. Emotional support for family members is available:
In counseling centers.
At rehabs.
In online chats and literature.
Within community support groups.
They can find support in individual, group and family counseling sessions to enhance self-care, sort out the impact of living with someone who is struggling with ketamine dependence, and find healthy coping strategies for managing their own lives.
Also, there are 12 Step groups such as Codependents Anonymous and Al-anon, as well as support groups offered by churches and other community organizations that focus on the needs of loved ones.
---
Ketamine Addiction Treatment
Treatment options for Ketamine include inpatient, outpatient, and residential services.
Inpatient

Those with chronic, frequent and/or heavy use should consider inpatient treatment. Inpatient treatment offers a safe and therapeutic environment in which detoxification and psychological or physiological complications can be monitored and treated.

Outpatient

Outpatient treatment is conducted in an office or clinical setting by scheduled appointments. The intensity of services is significantly less than other treatment options. Typically, outpatient treatment is best suited for those who are beginning to use or using intermittently. The main criterion for outpatient recovery is that the need for continuous monitoring is unnecessary. Also, those who have completed inpatient treatment typically enter outpatient treatment to continue with aftercare and relapse prevention therapy.

Residential

Residential services include longer-term stays in a therapeutic environment that are helpful after chronic use. Additionally they are suitable for those who can benefit away from their usual living arrangements. Options include community programs, private facilities, luxury rehabs and programs for executives.
Each one of these options is designed to provide care at differing levels of need. The level of care required is determined by the severity of one's use and the individual's overall physical and mental health.
---
Finding the Best Ketamine Addiction Treatment
You can research options:
Online.
Via a hotline.
In consultation with health care providers, addiction professionals and referral services.
Your inquiries should be specific to Ketamine addiction. Issues to consider are:
The level of care needed.
Whether a local program or travel to a program is preferable.
Whether special accommodations are needed.
The relative costs of different programs.
Programs can be reached through a referral service or directly. Phone screenings may include questions about:
Use.
Symptoms.
Background.
Health issues.
Access to support.
Financing.
Local providers will schedule an on site evaluation and request you come prepared for admission. Distant programs typically evaluate through lengthier phone conversations.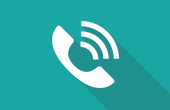 No one deserves to suffer through ketamine addiction. To reclaim your life, call
1-888-993-3112
Who Answers?
and discuss treatment options to get your on your way to recovery today.