How Can You Help a Klonopin Addict?
Is Klonopin Addictive?
Klonopin (clonazepam) belongs to a class of drugs called benzodiazepines, which are frequently used to treat anxiety, panic disorder, and seizures. Klonopin and other benzodiazepines have abuse potential, particularly in those with a history of multi-substance abuse.1 
---
Klonopin abuse can take many forms, but it typically involves using the drug in any way other than prescribed. People who abuse Klonopin may take large doses, take it more often than directed, or take it for recreational purposes. Regular abuse of the drug can lead to addiction.
What Are the Signs of Addiction?
Possible signs that someone you love is addicted to Klonopin include:3
Being unable to fulfill responsibilities at home, work, or school.
Taking Klonopin in larger amounts and for longer than intended.
Having made one or more unsuccessful attempts to quit using Klonopin.
Spending a lot of time acquiring Klonopin.
Having cravings for Klonopin.
Continuing to use even though it is causing problems at home or at work, or is making a mental or physical health problem worse.
Avoiding or participating less in activities that once were enjoyable.
Feeling the need to take higher doses of Klonopin to get the same effect as before.
Experiencing symptoms of withdrawal when a dose is missed, and then feeling better once Klonopin is taken.
How to Encourage Someone to Get Treatment
People struggling with prescription drug addiction are often in denial about the problem. They may be unaware of the changes in their behavior or mood and the pain they cause their loved ones. You can help by having a conversation with your loved one about their drug use.
Therapists are Standing By to Treat Your Depression, Anxiety or Other Mental Health Needs
Ad
Begin with a private conversation at a time that the person does not appear to be high, moody, or angry. Remember that you cannot make someone ready to get treatment, but you can offer your support.
Here are a few tips to help your conversation go smoothly:
Focus on your own feelings. Try to use "I" statements, such as "It hurts my feelings when…"
Explain that you are worried about their physical and mental health, and encourage them to talk to their primary care doctor or prescribing physician.
Avoid loaded words such as "addict" or "alcoholic."
Offer to go with them or drive them to a doctor or counselor if they agree to get help.
Do not preach or lecture them.
Do not make them feel guilty.
Staging an Intervention
Sometimes, a simple conversation with your loved one is not enough—an intervention may be required. An intervention is a formally planned process that family members and friends do, sometimes with the help of an intervention specialist. They gather together to tell the person how their addiction has affected them and encourage the person to get help.4
Before you do an intervention, learn as much as you can about addiction and treatment so that you can discuss the problem from an informed perspective.
Tips for conducting an intervention include:4
Telling the person that you are concerned about them.
Providing examples of how their behavior has affected you.
Avoiding criticism, which can make them feel attacked and less likely to want to get help.
Outlining consequences for what will happen if the person refuses to get help.
Being prepared to follow through on those consequences.
Having a rehab center picked out in case the person agrees to get help.
Understanding that recovery is a process, and the person entering a program is only the first step.
Support Groups for Family and Friends
Addiction is a disease that affects family and friends. Watching a member of your family or a friend struggle with addiction can be as heartbreaking as it is stressful. It is normal for you to feel angry, confused, and exhausted. Many people forget to take care of themselves while devoting much of their time to taking care of the addicted person.
Support groups for family members of substance abusers provide a healthy outlet for your frustrations. You meet other people who are going through or have been through similar ordeals. It helps you understand that you are not alone.
You can share your story at these groups. They are a safe space where people can speak anonymously. Sharing your feelings and talking about your loved one's addiction can help you process your experiences. You can also get coping tips from other people who have been in your situation.
The most popular family support groups are those based on the model of Alcoholics Anonymous. These meetings are held in cities and towns across the country. They are convenient and free to attend. Depending on whether your loved one abuses alcohol in addition to prescription drugs, you may choose to attend either of the following groups:
Al-Anon Family Groups. Al-Anon is a group for family members of people with alcohol problems. Family members of all ages meet to share their experiences.
Nar-Anon Family Groups. Nar-Anon is a group for family members of people with drug problems. It is a 12-step program for people of all ages, where you can learn from other families dealing with addiction.
Addiction Treatment
Addiction treatment programs come in many shapes and sizes. No single program works best for everyone, as everyone has unique needs.
Typically, addiction treatment starts with detoxification. The person's body is allowed to process any remaining substances out of their system so they can start treatment with a clear head. For people with a Klonopin addiction, this process may last several weeks or months.
The reason is that doctors prefer that patients slowly taper down their dose. In other cases, the person may be switched to another benzodiazepine or phenobarbital prior to the taper.2 During a taper, the person may begin treatment for substance abuse if they don't have any serious withdrawal symptoms.
After detox, the person begins formal treatment. Klonopin addiction treatment can take place in a variety of different settings, which offer varying levels of intensity. Possible treatment settings include:
A hospital. Patients with a history of serious medical or psychiatric conditions may begin their treatment in the hospital.
Inpatient programs. Patients live at an addiction treatment facility for several weeks. They are monitored by medical professionals and engage in intensive therapy.
Outpatient programs. Patients visit an addiction treatment facility once or more per week to receive therapy, medical support, and guidance. Intensive outpatient programs (IOPs) and partial hospitalization programs (PHPs) resemble inpatient treatment in terms of treatment comprehensiveness and intensity, except patients return home at night.
A doctor's office. Patients attend regular appointments with their primary care doctor or psychiatrist to receive a supervised taper of their Klonopin dose.
There are several different therapeutic approaches to addiction treatment, including:
Individual therapy. Patients work in private sessions with a counselor, social worker, psychologist, psychiatrist, or addiction specialist to stop or reduce drug use; work through problems related to addiction such as employment, legal issues, and relationships; and develop tools to stay off drugs.5
Group therapy. A therapist or counselor meets with a group of substance abusers to discuss topics related to drug-free living. Members support each other in their recovery journeys.5
Cognitive behavioral therapy (CBT). People are taught a range of skills and techniques to prevent relapse. These include listing the pros and cons of drug use, monitoring cravings, and identifying situations where they might feel like using.5
Motivational enhancement therapy. Therapists help clients find motivation to quit using drugs, develop a plan for change, and engage in treatment.5
Contingency management. Programs uses a variety of incentives, such as vouchers for food, movie passes, and other services to reward clients for certain drug-free behaviors, such as submitting a clean urine sample.5
12-step groups. Twelve-step meetings are a frequent component of other forms of treatment. But in some cases, they may be the primary outlet for recovery. The most well-known programs are Alcoholics Anonymous (AA) and Narcotics Anonymous (NA). People can receive social support from peers that can help them remain clean.6
Finding the Best Treatment
When deciding which treatment program is best for your loved one, consider several different factors, such as:
Location. Would the person prefer to be near home or far away?
Destination. If the person wants to travel, would they prefer the beach, the mountains, a desert ranch, or some other setting?
Insurance. What insurance coverage does your loved one have? How much treatment will his plan cover?
Cost. Is the program within your budget? Can your loved one pay for any travel costs?
Amenities. What extras will help motivate your loved one? Swimming pool, yoga, gourmet food? Remember that these will add to the total cost of the program.
Program philosophy. Does the rehab base its program on the 12 steps, evidence-based treatment, holistic therapies, or something else?
Online reviews. What are former patients saying about the program? What were their pros and cons?
Population. Would your loved one prefer to be in a single-gender, LGBTQ+, faith-based, teens-only, or veterans-only group?
If you need assistance choosing a rehab program, don't hesitate to reach out to one of our treatment support advisors anytime. We're here to help you locate the most appropriate setting for your loved one.
Sources
1. Drug Enforcement Administration. (2013). Benzodiazepines.
2. Substance Abuse and Mental Health Services Administration. (2006). Detoxification and Substance Abuse Treatment: Treatment Improvement Protocol (TIP) Series, No. 45.
3. National Institute on Drug Abuse. (2016). What to Do If Your Adult Friend or Loved One Has a Problem with Drugs.
4. Castaneda, R. (2016). How to Stage an Intervention. US News and World Report.
5. National Institute on Drug Abuse. (2012). Principles of Drug Addiction Treatment: A Research-Based Guide.
6. National Institute on Drug Abuse. (2018). Where do 12-step or self-help programs fit into drug addiction treatment?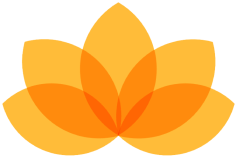 Myndfulness App
Designed to Help You Feel Better Daily
Download Now For Free
Ad