Klonopin Rehab Aftercare and Relapse Prevention
The concept of aftercare entails any ongoing recovery efforts you participate in after completion of a formal treatment program. Examples include individual therapy, group therapy, 12-step meetings, and sober living residences.
Aftercare and relapse prevention go hand-in-hand. Aftercare programs support you and will be there for you as long as you need them.
---
Is Aftercare Necessary?
Research shows that aftercare treatment is vital to a person's long-term success in recovery. Studies of aftercare programs find that people who receive aftercare services have more successful outcomes after discharge compared to people who do not receive aftercare.1
And, in the digital age, you can access aftercare services through apps and online forums, which can be beneficial alternatives to solely in-person therapy sessions.2
Coupling your recovery with aftercare after leaving treatment will help you stay on course with your sobriety goals. Attending outpatient group therapy and 12-step or other peer support meetings is also a great way to stay engaged with treatment and the larger recovery community.
Therapists are Standing By to Treat Your Depression, Anxiety or Other Mental Health Needs
Ad
The Benefit of Relapse Prevention
According to researchers, relapse is a natural part of the process of recovery.3 Over 60% of people relapse after treatment.4 But there are ways to prevent or reduce relapse.
When you are going through treatment, you may be free of distractions and triggers to use drugs. But after you leave treatment, you may return to an environment where you face triggers that cause urges or cravings to use Klonopin again. Without some form of follow-up care, you are at a greater risk for relapse. Continuing care can help you continue to practice relapse prevention and receive support from other people in recovery.
The goal of relapse prevention is exactly as the name implies: prevent you or limit the number of times you go back to using Klonopin. Relapse prevention begins with an assessment of your potential environmental, personal, or physiological risks for relapse. Once you identify your triggers, you can learn how to avoid them.5
People who've learned effective ways to cope with life stressors—outside of using drugs—are less likely to relapse.6 They will be able to weigh the pros and cons of responding to a stressful situation or simply avoid it. If you know that stress coping is difficult for you, aftercare will be helpful in your recovery.
Continuing Care Options
After transitioning out of rehab, there are a number of aftercare programs that you can use. Your medical team may help you devise your aftercare plan before leaving the treatment center.
It might be a good idea to try out some aftercare options and see what works best for your situation. For example, you might find that you feel best when you are seeing a therapist for one-on-one therapy once a week and attending a 12-step meeting a few times per week. Or you might find that going to group therapy twice a week and daily 12-step groups works well with your schedule. Take time to explore what feels the most natural and supportive for your lifestyle.
Individual Counseling
This form of aftercare involves meeting with a counselor, therapist, psychiatrist, or social worker to receive professional substance abuse counseling. Weekly or biweekly sessions can help you stay accountable and on track with your treatment goals. You can continue to work on issues that caused you to abuse Klonopin, as well as stress reduction and relapse prevention techniques.
The benefits of having a consistent point of contact in aftercare are vast. You will have a professional whom you can speak with, and everything you share in individual therapy is kept confidential.
Group Therapy
Group therapy is when people who are recovering from addiction gather together for substance abuse counseling sessions. The group setting allows participants to offer each other support on their recovery journeys. Usually a trained counselor or therapist facilitates the group and helps to guide the conversation. You can share struggles you may be having post-treatment and hear that others share the same struggles as you, which can help you feel less isolated.
12-Step Groups
Twelve-step groups are safe places to meet with other people in recovery. You can find groups in almost every city and town in the United States, and there is no cost to take part.
In a 12-step group, you learn from other people who've been in the same situation you're in. You can ask them how they got through a tough day or how they managed cravings. It can be comforting to know that there are people who have gone through the same experience and learned how to live without drugs. Many people complete the 12 steps with the help of a sponsor, a person who's been in recovery for a while.
These groups, which include Alcoholics Anonymous and Narcotics Anonymous, are available to you at any point in your recovery process. Twelve-step meetings provide you with ongoing support as you transition into a life without Klonopin.
According to studies, people who participate in 12-step programs report better abstinence rates. 7
Sober Living
As you approach the end of your treatment, you may be wondering where you're going to live. If your home environment is full of triggers to use Klonopin, you have options about where to go before returning home.
In sober living homes (also known as halfway houses), you can find social support and continue the progress you've made in treatment. These houses are alcohol- and drug-free living environments. You are encouraged to attend 12-step groups and engage in aftercare activities, such as looking for a job, going to school, or volunteering.
These homes will let you stay for as long as you wish. You will be required to pay fees and follow rules—including staying sober.
Other Components
Depending on your situation, aftercare support may also include any combination of the following:
Mindfulness-based practices
Meditation
Breath work
Goal-setting
Family therapy 
Researchers find that mindfulness may help people connect to their thoughts and feelings and tolerate negative physical and emotional states that can lead to relapse. It also teaches you how to place less blame and guilt on yourself if you do relapse. This, in turn, may help to prevent future relapse.8
Mindfulness practices teach you how to increase your awareness of triggers and early warning signs of relapse—which can help you develop more effective ways to cope with stressful situations and manage cravings.9
Supporting Family and Friends With Recovery
If you are living with someone in recovery or you are a family member or close friend of someone who is in recovery, you can help them avoid relapse by encouraging them to attend support groups. You should also remove all drugs and alcohol from the home to lower their temptation to use.
Stay supportive and educate yourself on addiction. You can read books on recovery or read online articles and forums about how to support someone after treatment. There are many resources available for loved ones to learn more about substance abuse.
Being careful not to perpetuate any patterns of codependency, you might offer to help someone recently in recovery by driving them to their support groups or therapy sessions, watching their children if daycare plans fall through, or helping them with other tasks.
You can also check in to make sure they are taking care of themselves through activities such as:
Eating healthy meals.
Drinking plenty of water.
Taking medications.
Taking vitamins.
Doing a relaxation exercise such as yoga or meditation.
Journaling and self-reflecting.
Talking to friends, either in person or over the phone.
Getting out of the house every day for at least 30 minutes.
Getting to bed early and at a regular time every night.
Doing things that they enjoy such as gardening, reading a book, watching a favorite TV show, or seeing a movie.
Exercising.
The period following treatment is a highly sensitive time for your loved one. Be considerate of what they may be going through and offer your support throughout the process, while also maintaining your own personal boundaries.
Contact us anytime if you'd like help finding an aftercare or recovery program near you. Our treatment support representatives will be happy to assist you.
Sources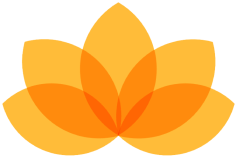 Myndfulness App
Designed to Help You Feel Better Daily
Download Now For Free
Ad