Inpatient and Outpatient Marijuana Treatment Centers
Marijuana Abuse and Addiction
Marijuana has been the most widely used illicit substance for 30 consecutive years in the United States.
It has the potential to elicit tolerance in frequent users as well as withdrawal (upon abstinence).
---
Can Marijuana Abuse and Addiction Be Treated?
Clinical effects of marijuana abuse can cause significant psychological and behavioral impairments. Some affected areas may include:
Life activities.
Risk-taking tendencies.
Impaired judgment.
Additionally, there is some evidence to indicate that marijuana abuse can cause an exacerbation of psychotic conditions such as schizophrenia, as well as mood disorders like depression. Additionally, some research also indicates that smoked marijuana may have carcinogenic properties.
Therapists are Standing By to Treat Your Depression, Anxiety or Other Mental Health Needs
Although there are no FDA-approved treatments that specifically target marijuana addiction, this type of substance dependency is highly treatable - with favorable treatment outcomes resulting from any of the following therapeutic approaches:
Psychosocial Therapies
Cognitive behavioral treatment (CBT) has been associated with significant and sustained reductions in the use of marijuana. As a behavioral intervention for marijuana addiction, it helps the individual to:
"Think through" the antecedents and consequences of use.
Understand patterns of thinking that make him/her vulnerable to using.
Develop strategies to change these patterns.
When combined with a "token economy" treatment approach such as contingency management (CM), CBT works particularly well. CM and CBT have also demonstrated marked improvements in treatment outcomes in young marijuana users on the wrong side of the judicial system, who've enrolled in some form of court mandated treatment.
Family therapy should be included in the treatment of those individuals whose progressive abuse of marijuana was initiated or worsened by their environment.
Given that marijuana abuse often progresses into addiction after beginning in adolescence, family counseling may assist in treating underlying issues, which will help loosen the grip of the drug on the individual.
Since adolescents are particularly vulnerable to marijuana dependence, it is important that therapies focus on the family dynamics, history of addiction and environmental and genetic predispositions for addiction.
Multidimensional family therapy integrates family coaching, environment, school, juvenile justice, and social services and has demonstrated greater effectiveness than CBT alone. Marijuana addiction in adolescence has been associated with poor academic performance, increased incidence of school expulsion or drop outs, teen pregnancy, and sexually transmitted diseases. The strength of the multidimensional family approach is in bringing together different resources in treatment to help address many of these issues.
Elderly persons may find themselves burdened with a troublesome drug dependency as they turn to marijuana for pain-related issues - perhaps unsurprising, given the notoriety that marijuana receives as a near-panacea. In this population, persistent pain is common, with pain intensity ratings increasing with age. Despite reported under-treatment, however, this population responds remarkably well to addiction treatment.
---
Do I Need Addiction Treatment for Marijuana?
Treatment is intended to target withdrawal and prevent relapse.
Given the high incidence of major depression and other co-occurring disorders, treatment can also be directed at underlying issues which may have precipitated use of marijuana, and vice versa.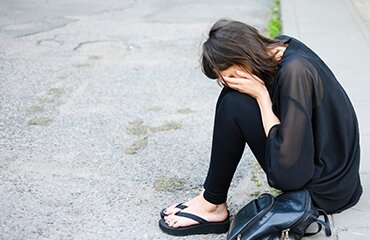 Find a Treatment Center If you see the signs of addiction in yourself, know that recovery is possible. Find a treatment center today.
Withdrawal from marijuana has a consistent pattern in regular users. It includes:
Disrupted sleep.
Nightmares.
Nausea.
Tension.
Chills.
Irritability.
Sweating.
Acute depressive reactions.
Other Signs of Addiction
You are likely addicted if you have developed a tolerance, meaning you need more and more marijuana to get the same effect.
Like alcohol, marijuana can produce impairment of short-term memory and cognitive functioning, resulting in the loss of distinction between what is relevant and what isn't.

This often results in feelings of alienation, fearing that you are losing control of life and its meaning.

The feeling of disassociation can take the form of panic attacks caused by the drug-induced perception that the user is going mad, or dying.
Despite reports that marijuana use is "safe," it has all of the properties of a drug that is reinforcing in its effects. Newer forms of cannabis have higher levels of the psychoactive chemical delta-9-tetrahydrocannabinol (THC), making marijuana increasingly potent in its effects. (This is not to be confused with synthetic cannabinoids, such as K-2/Spice.)
---
Types of Treatment for Marijuana Addiction
Residential Treatment

This option can be especially advantageous for adolescents with chronic dependence on marijuana. Tenacious substance addictions tend to develop more rapidly, and respond differently to treatment in adolescents. This age group generally tends to have strong enabling systems and behavioral differences (when compared to an adult population) that may predispose adolescents to some degree of treatment resistance. Additionally, they often use more than one drug - compounding the issue.

Residential treatment is highly structured, and can address issues that are not easily solved at home. Being in a facility with individuals of similar age who can serve as role models of recovery is very advantageous.

The family can be integrated into this process, so that they can learn problem-solving skills that decrease conflict and improve communication. Proper techniques to monitor behavior and set limits are also addressed in family therapy. Subsequent improvements extend to school and family.

For elderly patients--whose symptoms of addiction are often mistaken for cognitive decline or other age-related issue--residential treatment has the added advantage of overcoming some of these barriers (including hearing problems and mobility issues).

Executive residential treatment is available for the CEO or the celebrity for whom marijuana use has become an addictive illness. It serves to minimize the impact of their treatment on their professional lives, by offering an environment conducive to business-related work.

Given the progressive nature and deteriorating effects of marijuana and/or other drug use, such individuals will need the best treatment options to ensure that their professional lives and reputations are not destroyed by addiction.

Instantly Check The Insurance Coverage

 We'll instantly check the coverage offered by your insurance provider.
 You may receive treatment at one of our facilities at a reduced rate.
 Though not required, entering your policy membership ID will help expedite your verification process.

Medically Assisted Treatment

There are currently no medically assisted treatments for marijuana addiction as there are for opioids or alcohol. Management of marijuana intoxication may include benzodiazepines such as Ativan to relieve anxiety and panic.

Some medications that have shown promising results in research include:

Buspirone (BuSpar), which has been found to reduce marijuana use in some individuals.
Dronabinol (Marinol), an oral medication indicated to counter appetite loss in some profoundly ill patient populations. This has been found to reduce cannabis use in outpatient settings.
Rimonabant, an antagonist at cannabinoid receptor sites which has shown to be effective in some cases, but was withdrawn due to complications associated with its use.

Counseling and Therapy

Psychosocial therapy remains the primary intervention for treatment of marijuana addiction.

Motivational Enhancement Treatment (MET) or Motivational Interviewing is a promising treatment when working with adolescents and young adults because friction due to questioning and pushing against authority figures is natural in adolescence. Motivational interviewing techniques can help ease this friction while managing ambivalence about drug use and identity.

Motivational Enhancement Therapy considers that it is what people say to us, not what we say to them, that motivates change.

Accepting ambivalence and being non-confrontational in this treatment model facilitates change.

Whatever intervention is used, research has shown that much depends on the style of the therapist. A client-centered approach emphasizing reflective listening is more effective than a confrontational approach; greater involvement in the counseling process by the client is important to improve outcomes.

Partial Hospitalization and Intensive Outpatient

The effectiveness of these will depend on behavioral effects and co-occurring illnesses in the presence of marijuana intoxication.

With acute panic and delirium, observation and supportive treatment will be needed during the transient time course of the intoxication.

Fatalities as the sole result of possible marijuana overdose have not been well established but, given the poly-drug use of this population, there could be complications with other drugs that warrant inpatient treatment/hospitalization. Risk of harm to oneself or others while intoxicated needs to be considered.

Support systems, e.g. family or significant others may be sufficient for some patients who need intensive outpatient services to treat continuing symptoms of withdrawal and drug-induced psychosis.

As the condition improves, intensity of treatment can be downgraded accordingly.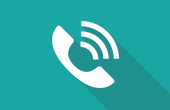 Marijuana addiction has a pattern of tolerance and withdrawal much like other addictive drugs.
If you are struggling to control the use of marijuana, or are afraid of how sick you will become if you quit, this is the time to consider treatment. Call the 24-hour hotline and talk to a treatment support specialist about treatment options at 1-888-993-3112Who Answers? today.
---
Dual Diagnosis Treatment: What to Expect
Cause and effect are sometimes difficult to pin down, but marijuana addiction frequently co-exists with a diagnosis of major depressive disorder - sometimes the the depression precedes the substance dependency, and sometimes the reverse order occurs.
Whatever the case, many in need of substance-related treatment also have a co-occurring mental disorder, with generalized anxiety disorder, depression, and bipolar disorder being the most common.
Dual diagnosis is a treatment delivery system that screens, assesses, and provides a treatment plan that treats both illnesses concurrently.
Marijuana-addicted adolescents, who are suffering trauma-related illness, will be screened and treated effectively in a rehab where the staff is skilled in diagnosis and treatment of co-occurring disorders.
Medication for depression, bipolar disorder, or anxiety can be prescribed and monitored alongside addiction treatment. Similarly, ongoing mental health counseling will simultaneously address both the substance use and psychiatric needs of the individual.
How to Choose the Best Treatment
You can consider the following criteria before choosing a marijuana addiction treatment:
Whether they use evidence-based or scientifically sound treatment.
Treatment of co-occurring disorders, not "substance treatment only".
A spiritual component that does not see addiction to marijuana as a sin or moral weakness.
Accessibility for people with special needs, e.g. wheelchair access, service for hearing-impaired elderly patients.
Adolescent-specific treatment options, with inclusion of family therapy.
Meet the staff, get a feel for their attitude towards your son/daughter who is seeking marijuana treatment.
If you need more information and help with getting treatment for you or a loved one, please call
1-888-993-3112
Who Answers?
. This is a good time to call.
Carroll, K.M. (2008). Chapter 24: Cognitive-Bahvioral Therapies. In Galanter, M., and Kleber, H.D., eds. Textbook of Substance Abuse Treatment. Fourth Edition. Washington, DC: American Psychiatric Publishing, Inc.
Danovitch, I., and Gorelick, D.A. (2012). State of the Art Treatments for Cannabis Dependence. Psychiatr Clin North Am. 35(2):309-326.
Gossop, M. (2007). Living with Drugs. Sixth Edition. Burlington, VT: Ashgate Publishing Company.
Hadjistavropoulos, T. (2007). Pain in Older Persons. Pain Res Manag. 12(3):176.
Miller, G. (2005). Learning the Language of Addiction Counseling. Second Edition. Hoboken, NJ: Wiley.
Miller, W.R., and Rollnick, S. (2002). Motivational Interviewing: Preparing People for Change. Second Edition. New York: Guilford Press.
Miller, W.R., and Carroll, K.M. (2006). Rethinking Substance Abuse: what the Science Shows, and What We Should Do about It. New York: Guilford Press.
Wilkins, J., et al., (2009). Chapter 45: Management of Stimulant, Hallucinogen, Marijuana, Phencyclidine, and Club Drug Withdrawal. In Ries, R.K., et al., eds. Principles of Addiction Medicine. Fourth Edition. Philadelphia, PA: Lippincott, Williams & Wilkins.
Zvolensky, M.J., et al., 2011. Marijuana: An Overview of the Empirical Literature. In Johnson, B.A., ed. Addiction Medicine: Science and Practice. Vol.1. New York: Springer.