Meth Addiction Treatment Centers and Rehab
Is Meth Addictive? How Addictive is Meth?
Meth is among the world's most addictive drugs.In 2012, law enforcement responded to
more than 12,000 meth lab incidents
. Not only is meth a dangerous drug; the manufacturing process exposes innocent bystanders to dangerous chemicals and an ongoing risk of fires and explosions. Some users become hooked with their first dose, and long-term use of this substance makes addiction a near inevitability.
---
What Are the Signs and Symptoms of Meth Addiction?
As a stimulant drug, meth increases activity in your brain and nervous system, and can make you feel more intelligent, competent, and energetic than you actually are. This feeling is highly pleasant, and many users are willing to chase a meth high at all costs.
There's no legitimate medical use for meth and no benefit to using this drug, which means that any use of meth renders you vulnerable to addiction. Some of the most common symptoms of meth abuse include:
Needing progressively higher doses of the drug to get the same result you once got with a lower dose.
Increasingly aggressive behavior.
Changes in skin, hair, nails, and teeth, resulting in "meth face".
The inability to feel normal or happy without meth.
Relationship, job, financial, medical, or legal problems due to your use of meth.
---
Am I Addicted to Meth?
If you have to ask yourself whether you're addicted to meth, you need to seriously consider the likelihood that you may be struggling with an addiction. Any long-term use of meth renders you vulnerable to addiction. To test whether you're an addict, simply quit using the drug. If intense physical or psychological symptoms take you back to meth, or if you find quitting the drug is so painful you can't do it, you're definitely battling a dependence on meth.
Meth use
is on the rise
, but addiction to this dangerous drug is highly treatable, no matter what meth addiction has already cost you. Accepting that you have a problem is the beginning, but progressing from this realization can be overwhelming. But you are not alone; you can reach one of our treatment support staff at any time to talk about possible meth treatment and rehabilitation options. Please call us at
1-888-993-3112
Who Answers?
.
---
How to Encourage Someone to Get Treatment
Therapists are Standing By to Treat Your Depression, Anxiety or Other Mental Health Needs
Ad
One of the challenges of being addicted to meth is that it frequently results in paranoid, aggressive behavior. Even when they're not high, the cravings for the drug interfere with a meth addict's ability to discern reality from fantasy. Indeed, some meth-induced behaviors may look a lot like schizophrenia or psychosis.
Consequently, it's wise to wait until the addict in your life is calm and not under the influence of meth. Talk about addiction as a disease, not a personal failing, and offer to help your loved one seek help. Avoid shaming the addict, and remember that you cannot force a loved one to get better, no matter how much you might wish you could.
Staging an Intervention
An intervention encourages an addict to see treatment as the best option. In doing so, it makes staying addicted feel more difficult than getting sober. To stage an intervention, you'll need to gather the people who love the addict most--not random acquaintances or friends. Most people opt to plan a surprise intervention since the element of surprise can encourage the addict to stay and listen.
From there, an intervention has three key steps:
Each group member should share how the loved one's addiction has harmed them.
Group members should outline what they will do if the addict refuses to accept treatment.
The group encourages the addict to seek treatment. In many cases, they've already selected a place that they believe will provide the right sort of treatment.
If the addict won't accept treatment, each member of the group will have to set and protect their boundaries. It is often this process that, at long last, motivates an addict into treatment.
---
Support Groups for Family and Friends
The effects of using meth can turn a loving family member into a dangerous, aggressive, and intimidating monster. Addicts sometimes steal from the people they love and often neglect their most basic obligations. It's no wonder, then, that so many people who love addicts feel deeply afraid and overwhelmed. You don't have to suffer alone, though. Support groups such as Nar-Anon can help you feel less alone while helping you set health boundaries.
---
Meth Addiction Treatment
Meth addiction is a serious disease that is unlikely to improve without treatment. Your inpatient rehab options include:
Traditional rehab, which offers a blend of therapy,

12-step programs

, enrichment activities, medical assistance, and supportive recovery care.

 

Luxury rehab, which merges the benefits of traditional rehab with a luxurious, resort-like setting. You may have access to gourmet meals, a private room, and scenic views.

Executive rehab, which is similar to traditional rehab, but with an emphasis on your career. You may have access to meeting spaces and a business center, as well as the opportunity to briefly leave to fulfill career and work-related tasks.

If you want to continue living at home, outpatient rehabilitation may be the best option.
Instantly Check The Insurance Coverage
 We'll instantly check the coverage offered by your insurance provider.
 You may receive treatment at one of our facilities at a reduced rate.
 Though not required, entering your policy membership ID will help expedite your verification process.
---
Finding the Best Meth Treatment
Treatment isn't cheap, so you owe it to yourself to research your options, then choose a high-quality program. Read online reviews and ask for references. It's also wise to ask plenty of questions to get a feel for what life is like at the facility you've chosen. If you encounter any resistance to your questions, move along. Good treatment providers are eager to educate addicts about their services, since they're proud of the work they do.
Meth addiction can be deeply isolating, but treatment helps you feel less alone. Thousands of meth addicts just like you recover every year. Let this be the year you begin living the life you deserve. Recovery is possible, and may be just a few weeks away. Please call us at
1-888-993-3112
Who Answers?
to speak with a compassionate treatment support advisor to evaluate the best meth treatment rehabilitation options available for you.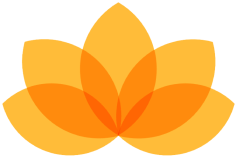 Myndfulness App
Designed to Help You Feel Better Daily
Download Now For Free
Ad