Inpatient and Outpatient Meth Treatment Centers
What Is Meth Addiction Treatment?
Psychosocial interventions are the first line of treatment in meth addiction.
Pharmacological treatments are being researched, but currently there are no FDA-approved medications to treat meth addiction and reliable evidence on the effectiveness of medications is inadequate.
---
Can Abuse and Addiction to Meth Be Treated?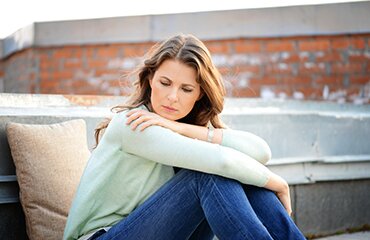 Don't Wait Another Day Meth addiction causes enormous harm to your health and your life. Don't wait to get help. Find a treatment center today.
Meth addiction is a complex condition, so there is no simple answer to this question. It affects many aspects of life, causing physical, psychological and behavioral consequences, including:
Therapists are Standing By to Treat Your Depression, Anxiety or Other Mental Health Needs
Neurobiological toxicity.
Cardiovascular difficulties.
Psychosis.
Aggressiveness.
Among recommended services for meth addiction are:
Medical supervision to manage a safe detox and other physical needs.
Psychiatric monitoring and treatment when needed.

Therapies such as Cognitive Behavioral Therapy (CBT) and motivational interviewing to help work through difficult emotions, develop healthy behaviors, improve negative attitudes and effective coping strategies for continued recovery.

Family involvement in education and counseling.
Specialized programs for meth addicts with particular needs: pregnant women, those with co-existing psychiatric disorders and meth addicted youth.
Prolonged abstinence from meth--that can be achieved after individualized treatment--has shown promising cognitive results:
In a 2010 study, patients who were abstinent from meth after 60 days showed similar efficacy to healthy controls in cognitive function tasks like processing speed, selective attention, memory, motor skills, fluency, and sustained attention.
Another study also showed improved gray matter health and normalization of glutamate neurotransmission in meth abstinent patients after 3 months.
Further, a study conducted in 2013 evaluated the effect of prolonged abstinence on decision-making skills and craving in methamphetamine users and found that decision-making skills improved with longer abstinence times. Also, meth abusers' rating of cue-induced craving increased at 3-months of abstinence, but reduced after 6 months and 1-year of abstinence.
---
Do I Need Addiction Treatment?
There are many indications that you need meth addiction treatment.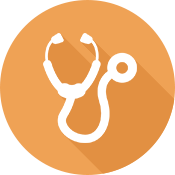 Physical Signs
Dramatic weight loss.
Poor sleep.
Hyperthermia / diaphoresis.
Skin problems (scratching, 'picking', feeling 'bugs' crawl on you).
Tooth decay.
Dramatic change in appearance.
High blood pressure.
Rapid pulse.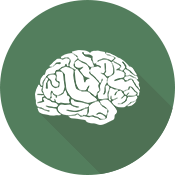 Psychological Signs
Rapid mood swings.
Hostility and anger.
Anxiety.
Panic.
Paranoia.
Confusion.
Hallucinations and beliefs that others consider untrue or abnormal.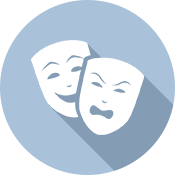 Behavioral Signs
Using even when you don't want to do.
Using greater amounts as time goes on.
Becoming verbally or physically aggressive.
Not fulfilling home or work obligations.
Becoming isolated from friends or family.
Arguing or being in regular conflict with your usual supports.
If you develop withdrawal symptoms after stopping meth use, you may have a problem that requires treatment. Meth withdrawal is characterized by:
Dysphoric mood.
Sleep disturbances.
Fatigue.
Increased appetite.
Psychomotor difficulties.
---
Types of Treatment
Residential Treatment

A residential treatment center is a live-in rehab that has stays usually in 30-day increments (30, 60, 90-days and so on). The length of stay is individualized to best ensure success given the client's needs and situation. This gives you or your loved one the opportunity to disconnect from the environment in which meth was used to facilitate concentration on recovery from meth addiction
A residential center provides intensive services including addiction education for the addict and family, skill building for healthy living and relapse prevention, and individual, group and family therapy. Intensive services over a prolonged period have proven the most effective for recovery from meth addiction.
Inpatient Treatment vs. Outpatient Care

Some successfully recover with treatment in an outpatient setting, however, there are significant limitations. Outpatient treatment occurs in an office or clinic setting while the addict continues to live in the community. This gives continued access to meth, addicted acquaintances, daily stress and reminders that trigger meth use.
Outpatient treatment traditionally incorporates psychosocial and behavioral interventions to improve treatment compliance and relapse prevention. However, outpatient treatment of meth dependence in disadvantaged groups--like those living in poverty--has not been substantially effective.
An inpatient setting allows one to leave the using environment behind to gain momentum in recovery. There are many options to suit individual needs such as:
Residential settings.
Private/luxury rehabs.
Those that provide amenities for executives.
Because of the unique health care and medical needs of prolonged meth users--particularly the harmful effects of administration by injection--inpatient treatment may prove to be more effective.
Medically Assisted

Medically assisted meth addiction treatment is recommended because meth use can have serious physical and mental health consequences. There is currently no medicine known to directly counteract the use of meth, but highly individualized medical needs related to meth use can be treated with appropriate medications. These can include medications to ease withdrawal, to treat mental health conditions that co-exist with the addiction or that were caused by meth use.
The following medications, though not approved, have demonstrated positive preliminary results:
Buproprion
Primarily used as an antidepressant (Wellbutrin) and smoking cessation aid (Zyban) - the primary mechanism of bupropion's effectiveness in meth users is restoring depleted dopamine levels.
In two randomized controlled studies, bupropion was found to be effective in reducing meth use amongst light users of meth. Earlier studies have concluded that bupropion may be particularly effective in reducing meth related craving in early abstinence. However, bupropion was not found to be effective in treating meth dependence in adolescents. The divergence of studies like this indicates that buproprion may be effective in certain sub-populations of meth users.
Modafinil
Modafinil is a wakefulness agent primarily used in the treatment of narcolepsy.
A combination of modafinil and CBT treatment was shown to be effective in reducing meth use in a cohort of HIV positive gay men. Another study found that modafinil treatment lead to significant cognitive improvements in heavy meth users.
Other Medications
Another antidepressant, mirtazapine was associated with reductions in meth use when combined with CBT/MI interventions in an all male cohort. A multi-center, placebo-controlled study found that while Topiramate did not promote abstinence in meth users, it was effective in reducing relapse rates in abstinent meth users.
Depression and anxiety can be managed by antidepressants and anxiolytic. Neuroleptics, such as haloperidol, may be used to treat MA-induced psychotic symptoms.
Counseling and Therapy

Meth addicts greatly benefit from intensive counseling and therapy services. Typically, a combination of services is provided to best ensure treatment success and continuing recovery. A comprehensive range of methods and techniques for individual, group and family counseling are optimal. Some methods are listed below.
Cognitive behavioral therapy (CBT) addresses the thoughts, feelings and beliefs that lead to meth use. Other thinking patterns are developed that support recovery. CBT has consistently demonstrated effectiveness in increasing abstinence rates amongst meth users. CBT may also be effective in managing depression amongst individuals with co-occurring meth dependence and depressive mood.
The Matrix model employs behavioral principles of CBT and includes family education, group and individual therapy, and motivational interviewing. It was found to be effective in reducing meth use compared to regular treatment and has been effective in specific subgroups, like heterosexuals and gay (or bisexual) men.
Motivational Interviewing assists in the planning and implementation of life changes that support recovery. It is primarily non-confrontational and focuses on expressing empathy and understanding through techniques such as reflective listening and rolling with resistance.
Coping and skill-building targets specific needs such as depression, stress and anger management, effective communication, relapse prevention planning, and healthy relationships.
Contingency management for treatment of stimulant use disorders employs principles of reinforcement for the demonstration of desired behaviors. Drug use can be brought under control if desired behaviors that replace or compete with drug use are followed by rewards to increase the frequency of these behaviors.
CM combined with medications, such as modafinil, that potentially enhances cognition or restores memory/learning processes impacted by methamphetamine dependence could be a beneficial approach.
CM combined with CBT has also been researched with stimulant dependent individuals and results indicate that the addition of CM improved treatment retention and provided more drug-negative samples, compared to CBT alone.
Partial Hospitalization and Intensive Outpatient (IOP)

Partial hospitalization and intensive outpatient treatment are very beneficial for those who have struggled with meth addiction for a long period. They provide a gradual transition from inpatient services to a more normal routine in the community. This is especially helpful for people who have been addicted to meth after inpatient treatment.
These types of programs ease the transition from a highly structured therapeutic environment back into community living. People live in the community while attending services daily or most days per week for several hours a day. This routine keeps recovery momentum going and provides support as the stress of returning to the community meth-free occurs.
---
Dual Diagnosis Treatment: What to Expect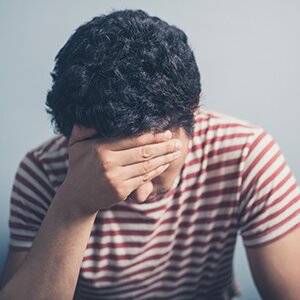 People struggling with meth addiction may use it to self-medicate for co-existing mental health problems such as depression, social anxiety, performance anxiety, bipolar disorder, conduct disorder (in youth) and antisocial personality disorder. Use may temporarily alleviate symptoms, but meth treatment must resolve these issues so addicts can maintain recovery. Dual diagnosis programs are highly effective in doing so.
Dual diagnosis programs provide simultaneous treatment for addiction and mental health conditions. Care providers are trained to treat both. They understand the unique interaction between mental health problems and substance use. Treatment, recovery planning and relapse prevention planning address the management of both.
Dual diagnoses may be particularly necessary due to some of the associated dangers of meth use. For example:
Unlike with cocaine and heroin, where a very high proportion of users is male, women use meth at rates almost equal to men. Surveys among women suggest that they are more likely than men to be attracted to MA for weight loss and to control symptoms of depression.
Over 70% of meth-dependent women report histories of physical and sexual abuse and are more likely than men to present for treatment with greater psychological distress.
Additionally, meth has been popular in sub-groups with an increased likelihood of developing HIV or AIDS, like men who have sex with men (MSM). Methamphetamine use has been associated with increased mental illness and isolation in this group and could also serve as a way to cope with HIV or AIDS.
Apathy has been reported more frequently than depressed mood, suggesting that anhedonia may be more problematic than major depressive disorder following cessation of methamphetamine use.
Depression, insomnia, and psychosis are among the most commonly reported symptoms associated with methamphetamine dependence, and may be due to the amount and/or frequency of use, and route of administration.
IV use and family history of psychosis or mental illness may also increase the likelihood of developing methamphetamine-induced psychosis.
Neurocognitive deficits associated with chronic methamphetamine use include impairments in episodic memory, executive functions, and psychomotor tasks related to frontostriatal and limbic circuits. Methamphetamine use may also be associated with deficits in attention, memory, and language.
Instantly Check The Insurance Coverage
 We'll instantly check the coverage offered by your insurance provider.
 You may receive treatment at one of our facilities at a reduced rate.
 Though not required, entering your policy membership ID will help expedite your verification process.
---
How to Choose the Best Meth Treatment
A majority of individuals suffering from meth addiction are unable to maintain abstinence for a long period of time. This, however, does not mean that meth addiction cannot be treated or that you have failed.
Research shows that intensive treatment for up to 4 months with gradual 'stepping down' to less intensive services very beneficial for success in meth recovery. People with special needs such as pregnant women, adolescents, and those with dual diagnosis issues, are best served in such programs that are specially designed for them. Social services and sober living arrangements in the community also help maintain recovery.
Treatment programs and their costs vary widely. It can take a good deal of research to find the right place for your needs and finances. An addiction support team member at 1-888-993-3112Who Answers? can help with the search.
You must remember that a majority of individuals suffering from meth addiction are unable to maintain abstinence for a long period of time. This, however, does not mean that meth addiction cannot be treated or that you have failed.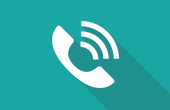 Addiction to any substance causes significant deficits in various domains of a person's life, and recovery takes a long time.
If you need help finding an appropriate meth addiction treatment program for yourself or a loved one, or have questions about treatment that you want answered, please call 1-888-993-3112Who Answers? today.
Baker, A., Boggs, T. G., & Lewin, T. J. (2001). Randomized controlled trial of brief cognitive-behavioral interventions among regular users of amphetamine. Addiction, 96, (9), 1279-1287.
Baker, A., Lee, N. K., Claire, M., Lewin, T., Grant, T., Pohlman, S., Saunders, J. B., Kay-Lambkin, F., Constable, P., Jenner, L., & Carr, V. J. (2005). Brief cognitive behavioural interventions for regular amphetamine users: A step in the right direction. Addiction, 100, (3), 367-378.
Brecht, M., Greenwell, L., & Anglin, M. D. (2005). Methamphetamine treatment: Trends and predictors of retention and completion in a large state treatment system (1992-2002). Journal of Substance Abuse Treatment, 29, (4), 295-306.
Burke, C., Jones, L., & Pennell, S. (2003). The heart baseline report: Matrix methamphetamine outpatient treatment in San Diego County. San Diego, CA: SANDAG.
California Department of Alcohol and Drug Programs. (2007).Methamphetamine treatment: A practitioner's reference. Sacramento, CA: Author.
Campos, M., & Shoptaw, S. (2005). Evidence-based treatments for methamphetamine abuse. Focus, 6, 5-6.
Carroll, K. M. & Onken, L. S. (2005). Behavioral therapies for drug abuse. American Journal of Psychiatry, 162, 1452-1460.
Colker, A. (2004). Treatment of methamphetamine abuse. Washington, DC: National Conference of State Legislatures.
Cretzmeyer, M, Sarrazin, M. V., Huber, D. L., Block, R. I., & Hall, J. A. (2003). Treatment of methamphetamine abuse: Research findings and clinical directions. Journal of Substance Abuse Treatment, 24, (2003), 267-277.
Foote, J. (2006). Group Motivational Intervention (GMI-20) manual: A cognitive-behavioral-motivational treatment approach. New York, New York: National Development and Research Institutes, Inc.
Freese, T. E., Obert, J., Dickow, A., Cohen, J., & Lord, R. H. (2000). Methamphetamine abuse: Issues for special populations. Journal of Psychoactive Drugs, 32, (2), 177-182.
Gonzales, R., & Rawson, R. (2005). Methamphetamine addiction: Does treatment work? Counselor, The Magazine for Addiction Professionals, 6, (5), 16-23.
Gunter, T. D., Black, D. W., Zwick, J., & Arndt, S. (2004). Drug and alcohol treatment services effective for methamphetamine abuse. Annals of Clinical Psychiatry, 16, (4), 195-200.
Hamilton, B. A. (2004). Integrating research and practice in the CSAT Methamphetamine Treatment Project. Journal of Substance Abuse Treatment, 26, (2), 103-108.
Heaston, L. C. (2006). Availability and effectiveness of programs to treat victims of the methamphetamine epidemic. Albion, IN: Otis R. Bowen Center for Human Services, Inc.
Herrell, J. M., Taylor, J. A., Gallagher, C., & Dawud-Noursi, S. (2000). A multisite study of the effectiveness of methamphetamine treatment: An initiative of the Center for Substance Abuse Treatment. Journal of Psychoactive Drugs, 32, (2), 143-147.
Hser, Y. I., Evans, E., & Huang, Y. C. (2005). Treatment outcomes among women and men methamphetamine abusers in California. Journal of Substance Abuse Treatment, 28, (1), 77-85.
Huber, A., Lord, R. H., Gulati, V., Marinelli-Casey, P., Rawson, R., & Ling, W. (2000). The CSAT methamphetamine treatment program: Research design accommodations for "real world" application. Journal of Psychoactive Drugs, 32, (2), 149-156.
Maxwell, J. C. (2005). Implications of research for treatment: Methamphetamine. Austin, TX: The Center for Excellence in Drug Epidemiology.
National Institutes of Health (NIH) News. 2006). Incentive-based therapy improves outlook for methamphetamine abusers. Rockville, MD: National Institute on Drug Abuse, (NIDA).
Obert, J. L., Brown, A. H., Zweben, J., Christian, D., Delmhorst, J., Minsky, S., Morrisey, P., Vandersloot, D., & Weiner, A. (2005). When treatment meets research: Clinical perspectives from the CSAT Methamphetamine Treatment Project. Journal of Substance Abuse Treatment, 28, (3), 231-237.