Inpatient and Outpatient Oxycodone Treatment Centers
What Is Oxycodone Addiction?
Oxycodone has been around a lot longer than many may think. First developed in the early 20
th
century, and marketed in various formulations (including OxyContin and Percocet), this addictive drug has become one of the most popularly abused painkillers of our era.
The U.S. leads the world in oxycodone consumption, and that trend shows no sign of reversing. Though oxycodone can provide huge relief for those struggling with chronic pain, it can also give rise to a life-threatening addiction.
---
Can Oxycodone Abuse and Addiction Be Treated?
Oxycodone addicts frequently require and absolutely deserve medical help to get sober.
When you're stuck in the cycle of addiction, you may feel hopeless. Oxycodone addiction can prove to be one of the toughest hurdles anyone has ever attempted to overcome - those addicted to oxycodone frequently require and absolutely deserve medical help to get sober.
Therapists are Standing By to Treat Your Depression, Anxiety or Other Mental Health Needs
Ad
The best addiction treatment programs address the social, emotional, and health aspects of oxycodone addiction by offering:
Therapy to help you understand your addiction. Both inpatient and outpatient programs incorporate counseling, therapy and addiction education into their treatment regimen. Unpleasant feelings, denial about being an addict, and the loneliness of being addicted are best treated using the benefits of social relationships and the companionship that being part of a 'group' offers. The group approach instills hope that you are not alone, but with others like yourself, working through the same struggles and pain.
Family education and support programs have been shown to have substantial therapeutic value for the addict as well as for the family because they enhance the treatment engagement of the individual struggling with addiction and their family members, thus improving expectations and strained relationships.
Medical treatment for the side effects of withdrawal, and long-term consequences of your oxycodone addiction, and for any underlying conditions that led you to the abuse of oxycodone.
Group support, in the form of 12-step programs or similar support groups. These programs help you feel less alone, enabling you to learn from the experiences of other addicts.

These groups have additional spiritual components, referred to as a "higher power" or "God of our understanding," on which the addict depends to keep him/her in recovery.
While the peer-reviewed literature fails to give a strict definition of the terms "spirituality," "higher power" or "spiritual experience," they concur on the positive treatment outcomes of abstinence associated with spirituality and/or religion.
---
Do I Need Addiction Treatment?
Get Help Today You don't have to give up everything you love because of oxycodone. Don't let another day go by without getting help. Find a treatment center today.
It's challenging to admit that a simple pill has caused your life to spiral out of control, especially if you rely on oxycodone to alleviate pain or have a valid medical prescription.
But oxycodone's status as a prescription drug makes it no less addictive, and even responsible prescription drug users can become addicts.
Some signs that you need addiction treatment include:
Relying on oxycodone to feel normal.
Experiencing intense withdrawal symptoms or cravings when you attempt to quit using.
Using progressively higher doses of oxycodone to get the same result.
Employing alternate routes of administration (e.g. dissolving in water and injecting) to accentuate the oxycodone high.
Experiencing changes in mood, especially depression or anxiety.
Experiencing psychological symptoms that get worse without using oxycodone.
Spending a significant portion of each day under the influence of the drug or recovering from the effects of oxycodone.
Suffering new or worsening health problems while taking oxycodone.
---
Types of Treatment
You're not limited to a single type of oxycodone addiction treatment. Instead, take your time exploring your options until you find a treatment center that feels right to you.
Residential Treatment

Residential treatment is the most comprehensive option, merging therapy, medical care (in some cases), support groups, education, and family assistance programs all under one roof. Residential treatment offers 24/7 help, holds you accountable, and removes you from the stress of life at home.

Residential treatment is ideal IF:

You are worried you will cave into temptation due to a lack of support or unsafe home environment.
You have failed to complete other treatment programs.

Inpatient vs. Outpatient Care

Outpatient care is typically best for individuals struggling with relatively moderate addictions, not those who have a history of relapse, addiction-related health problems, or legal issues.

Likewise, if you have a valid medical prescription for oxycodone, it's wise to pursue inpatient care, since both your underlying medical condition and your addiction will need to be addressed.

Medically Assisted Treatment

Oxycodone addiction encompasses more than just a habit. It can affect multiple aspects of daily functioning - from how well your muscles work to how you think. Medically assisted treatment--which is a frequent component of most inpatient treatment programs--is also something you can access on an outpatient basis.

You'll get help with symptoms of withdrawal, and medical monitoring to ensure you're safely detoxing. Methadone, buprenorphine and naltrexone are well-researched maintenance medications that have been effective for both heroin and prescription opioid addictions.

Medically assisted drug treatment also provides the means of finding long-term solutions for any health problems oxycodone has caused, as well as the health challenges for which you initially began taking the drug. According to research, medication-assisted treatment (MAT), when combined with psychosocial therapy, is considered the most effective intervention for oxycodone/opioid dependence.

Counseling and Therapy

For many, oxycodone is a way of coping with intense emotional pain. And for all addicts, the withdrawal process can bring up intense emotions by reopening old wounds.

Counseling and therapy can help you better understand the main cause of your struggles with addiction so that you can more effectively cope with the symptoms of withdrawal, manage the effects your addiction has had on your relationships, and find new ways to cope with stress that don't require the use of drugs.

There is substantial evidence that a person's motivation to change their addictive behavior is strongly influenced by the interpersonal relationship of client and therapist/counselor. Additionally, commitment to recovery is facilitated in the context of an interpersonal conversation, where ambivalence is resolved and the client's motivation is examined.

Partial Hospitalization and Intensive Outpatient

If you think you might need inpatient care, but are unsure of whether you can deal with the time demands of such intensive treatment, partial hospitalization or intensive outpatient programs (IOP) could be the ideal choice for you.

Partial hospitalization programs blend the comprehensive approach of inpatient care, offering you access to therapy, medical care, group support, and more.

But at the end of the day, you return home, allowing you to continue living your life, in addition to "practicing" sobriety on your own as you receive treatment.
---
Dual Diagnosis Treatment: What to Expect
Close to half of all oxycodone addicts report having an underlying mental health condition, such as depression or anxiety.
If you neglect treating your mental illness, your recovery could prove even more difficult, since the stress you'll face as you withdraw will be much higher than that of typical addicts. Moreover, you'll continue to face the challenges of your untreated mental illness.
Left untreated, mental illness makes relapse increasingly likely. But dual diagnosis treatment programs manage both issues at once, helping you finally live the life you deserve.
Multi-study research has found that psychosocial interventions such as the following reduce substance use while treating co-occurring clinical depression:
Relapse prevention education.
12-step facilitation.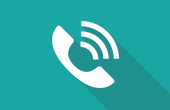 If your life has gotten worse since you began using oxycodone, it's time to seek treatment. Don't endlessly debate whether you're struggling with an addiction. Instead, consider your life without oxycodone.
If you can't imagine a decent life without drugs, or can't face the thought of quitting, treatment can help. Mental health concerns shouldn't be an obstacle to much needed recovery. For help managing an addiction, call 1-888-993-3112Who Answers?.
---
How to Choose the Best Oxycodone Addiction Treatment
The addiction treatment you choose could be the most important decision you ever make. Effective treatment can save your life, while ineffective treatment can rob you of hope, worsening your addiction.
It's not rude to ask lots of questions or to question that which you don't understand or agree with. You have a right to know what treatment will be like, so inquire about: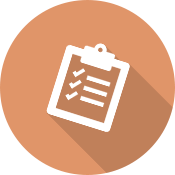 A typical day at the center.
Relapse rates.
Specific treatment plans.
Your rights while receiving treatment.
The center's philosophy and values.
How long treatment will take.
A knowledgeable rehab consumer is an empowered consumer, and such empowerment is the first step on the long road to recovery.
Liepman, M.R., et al. (2009). Chapter 62: Family Involvement in Addiction, Treatment, and Recovery.
In Ries, R.K., et al., Principles of Addiction Medicine. Fourth Edition. Philadelphia, PA: Lippincott, Williams & Wilkins. pp. 857-868.
Mee-Lee, D., et al., eds. The ASAM Criteria: Treatment Criteria for Addictive, Substance-Related, and Co-Occurring Conditions. Third Edition. Chevy Chase, MD: American Society of Addiction Medicine/The Change Companies.
Miller, W.R. (2006). Motivational Factors in Addictive Behaviors. In Miller, W.R., & Carroll, K.M. eds. Rethinking Substance Abuse. New York: Guilford Press, pp. 134-150.
Nunes, E.V., and Weiss, R. D. Co-occurring Addiction and Affective Disorders. In Ries et al. Previously cited.
Rieckman, T.R. et al., (2014). Impact of Research Network Participation on the Adoption of Buprenorphine for Substance Abuse Treatment. Addict Behavior 39(5): 889-896.
Walton-Moss, B. et al. (2013). Relationship of Spirituality or Religion to Recovery from Substance Abuse. Journal of Addictions Nursing 24(4): 217-226.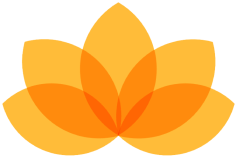 Myndfulness App
Designed to Help You Feel Better Daily
Download Now For Free
Ad