Spice Addiction & Rehab
Do I Need Rehab?
The answer to this question depends on a range of factors, including your individual profile and the harmful effects of the specific drug you are addicted to. Generally, you should consider rehab if:
You have gone through outpatient care and it did not work.

You have a low level of motivation to quit or change your behavior, and the harmful effects of your drug use are getting worse.

You need to separate from your immediate environment—either due to a lack of social support, presence of drugs or danger to your safety.

You have an underlying mental illness.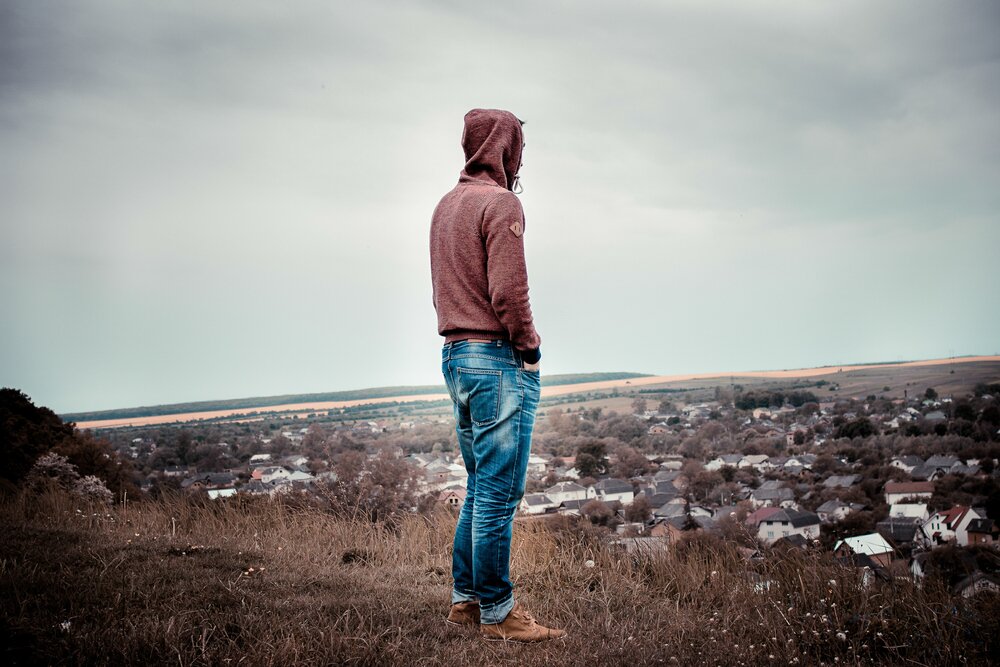 ---
The Effects of Spice
Spice is around 5 times more potent than marijuana and has the potential to induce severe toxicity that manifests across both physiological and psychological domains. A majority of Spice users attribute their motivation to beliefs about it's relative safety—but Spice use poses more health risks than marijuana.
If you have been experiencing some or most of these physical and psychological symptoms, it may be time to consider treatment.  
Physiological Effects
Physical effects that require immediate medical attention have occurred in those who use Spice. Some of these are:
Rapid heart rate and blood pressure.

Difficulty breathing.

Profuse sweating.

Muscle twitching.

Numbness.

Agitation.
Blurred vision.

Tremors.

Nausea.

Vomiting.

Seizures.
Psychological Effects
The psychological effects of Spice can require psychiatric care. Some of these are:
Intense anxiety, suspicion, fear, paranoia and/or panic.

Hallucinations and/or delusions.

Increased symptoms of already existing mental health disorders such as depression, schizophrenia, mania and psychosis.

Aggression.

Suicidal thoughts and behavior.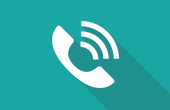 A substance abuse rehabilitation program will provide access to medical care and psychiatric services in a structured environment, without the triggers that may have fueled your urge to use.
Call 1-888-993-3112Who Answers? to learn about inpatient recovery centers.
Adulterants
Spice is not controlled for ingredients that would be safe for human consumption and is not legally sold for ingestion.
Unknown ingredients can contribute to adverse physical and psychological effects common among users.

They may also adversely interact with other substances and medications taken.
---
What to Expect in Rehab  

Treatment for Spice addiction in a rehab center begins with intake during which your individual needs are assessed through a physical exam, mental status evaluation and substance abuse history/interviewing. A treatment plan is then developed based on individual requirements and characteristics.
You then join the treatment milieu which is a safe, supportive, structured and therapeutic environment in which you receive the following services:
Detoxification: 

This is a supervised withdrawal from Spice that usually lasts 2 weeks, although acute discomfort typically subsides within 2-3 days.

Medications may be used to reduce GI distress, agitation and anxiety as well as to control psychotic symptoms and severe depression if present.

Adjunct therapy: 

You typically participate in individual, family and group sessions after detox.
Tip: Inquire about family involvement. While in treatment, you can maintain communication with your loved ones during regularly scheduled visitation times and with phone contact. Loved ones might also be able to participate in therapy sessions and educational activities during your stay.
---
How Long Does Rehab Take?
The length of Spice rehab is individualized. Some experience a degree of toxicity that causes long-lasting effects, potentially requiring a longer stay to manage the concurrent physical or psychological issues. Consequently, rehab times are individualized with most occurring in month-long, or 30-day increments —e.g., 30-, 60-, 90-, 120-day treatment programs.
---
Types of Rehabs
Spice treatment takes place in both outpatient and inpatient settings. An inpatient setting will often be recommended when there is a strong physical and psychological dependence coupled with the risk for physical and mental health debilitation. An inpatient setting also provides respite from triggers that can cause you to resume Spice use. Outpatient centers, on the other hand, allow you to live at home and visit the center for treatment. These are better suited for individuals with a less severe addiction/mental health disorder, who have recently completed rehab, or who cannot take time away from obligations (e.g., work, family). 
There are a variety of inpatient treatment settings to choose from:
Private or luxury treatment centers

offer very private settings for those concerned about anonymity. Also, they provide a resort-like setting and spa-like amenities similar to those found in upscale hotels. There are many such treatment centers throughout the country, should their expense be affordable to you and you are willing to travel their.

 Executive rehabs

are available for people who cannot completely leave their professional obligations while in treatment. Accommodations for executives include computer and fax use, opportunities for phone contact and even visits with colleagues if needed. Such facilities ease the way for busy executives to receive the treatment they need.

Other specialized rehab programs

are available to meet a wide range of needs. These include programs for dual diagnosis situations (simultaneous substance and mental health problems) and settings that specialize in holistic therapies, non-12 Step programs, faith-based programs, gender-specific treatment or treatment of lesbian, gay, bisexual or transgendered individuals.
---
Paying For Rehab
Rehab costs vary from center to center. You should discuss fees and acceptable forms of payment with each center you consider. There are several ways to fund your rehab stay.
Some centers accept insurance coverage. You should contact your provider for more details.

There are also programs that are publicly funded and are therefore free or very affordable.

Many people take out a private loan with friends or family members or do so through a financial institution.

Credit cards can be used or incremental payments can be arranged.
Does Insurance Cover Spice Addiction Rehab?
Many insurance policies will cover at least a portion of your treatment. Your provider can tell you which services are covered and what out-of-pocket expenses to expect. Some treatment centers do not accept insurance or may only accept certain policies. You will need to ask each individual center you contact, as coverage policies will vary.
---
What Happens After Rehab?
Maintaining sobriety after rehab requires a good relapse prevention plan.
A gradual 'step down' approach from rehab, in which the intensity of support services is slowly lessened, has shown the most successful outcomes.
Aftercare with individual and/or group therapy is strongly recommended, as are the use of community self-help groups such as 12-Step programs.
Additionally, transitional living support as found in halfway houses,  therapeutic communities or other sober living settings are particularly helpful for those recovering from Spice addiction. They provide staff and peer support for a substance-free life enabling the recovering individual to most successfully:
Live independently.

Repair strained relationships.

Establish sober supports.

Cultivate self-confidence.
Often, one must continue to recuperate from the physical and mental effects of Spice use after rehab. This may involve outpatient treatment and medication for mental health symptoms and/or the physical effects of Spice use.
---
How to Pick a Top Rehab
Any treatment center you consider should have a program staffed with treatment professionals who have specific training and expertise to treat Spice addiction and related issues.

Here are some additional questions to ask each center, as they are important predictors of treatment success: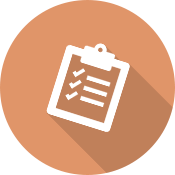 What do you do to ensure the engagement of patients in therapy?
How comprehensive is your aftercare relapse prevention plan?
What is the daily schedule like? Can I have a copy?
What sort of interventions do you use? What kind of evidence do they have?
Do you treat co-occurring mental health problems? What interventions do you use?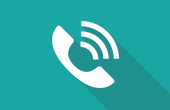 Call
1-888-993-3112
Who Answers?
to learn about your options for inpatient rehabilitation. Be sure to ask centers if they are qualified to treat Spice addiction, specifically, in addition to any other questions you may have.
---
References
AAPCC (American Association of Poison Control Centers). (2015, December 15). Synthetic Cannabinoids. Retrieved from AAPCC (American Association of Poison Control Centers): http://www.aapcc.org/alerts/synthetic-cannabinoids/ (Accessed 15 December 2015).
American Association of Poison Control Centers. (2012, July 11). AAPCC Issues Statement on the Synthetic Drug Abuse Prevention Act. Retrieved from American Association of Poison Control Centers: http://www.aapcc.org/press/2/
APA (American Psychiatric Association). (2013, October 12). Substance-Related and Addictive Disorders. Retrieved from http://www.dsm5.org/Documents/Substance%20Use%20Disorder%20Fact%20Sheet.pdf
Ashton, J. (2012). Synthetic cannabinoids as drugs of abuse. Curr Drug Abuse Rev 5(2), 158–68.
Batalla, A., Bhattacharyya, S., Yücel, M., & al., e. (2013, February 4). Structural and functional imaging studies in chronic cannabis users: a systematic review of adolescent and adult findings. Retrieved from PLOS ONE: http://journals.plos.org/plosone/article?id=10.1371/journal.pone.0055821
Budney, A., Roffman, R., Stephens, R., & Walker, D. (2007). Marijuana Dependence and Its Treatment. Addiction Science & Clinical Practice, 4(1) , 4–16.
CSAT (Center for Substance Abuse Treatment). (2006). Detoxification and Substance Abuse Treatment: Treatment Improvement Protocol (TIP) Series, No 45. Rockville, MD: SAMHSA.
Fergusson, D., & Boden, J. (2008). Cannabis use and later life outcomes. Addiction, 103, 969-976.
Ginsburg, B., L.McMahon, J.Sanchez, & Javors, M. (2012). Purity of Synthetic Cannabinoids Sold Online for Recreational Use. Journal of Analytical Toxicology,36(1), 66-68.
Miller, M. (2012). Dual Diagnosis: Drug Addiction and Mental Illness (Illicit and Misused Drugs). Broomall, PA: Mason Crest Publishers.
Minkoff, K. (2001). Best Practices: Developing Standards of Care for Individuals With Co-occurring Psychiatric and Substance Use Disorders. Psychiatric Services 52:5, 597-599.
National Institute on Drug Abuse. (2015, November). DrugFacts: Synthetic Cannabinoids. Retrieved from National Institute on Drug Abuse: http://www.drugabuse.gov/publications/drugfacts/synthetic-cannabinoids
Papanti, D., Schifano, F., Botteon, G., Bertossi, F., Mannix, J., & Vidoni, D. (2013). "Spiceophrenia": a systematic overview of "Spice"-related psychopathological issues and a case report. Human Psychopharmacology: Clinical and Experimental, 28 (4), 379–389.
Wells, D., & Ott, C. ( March 2011). The "New" Marijuana. Ann Pharmacother, 45:3 , 414-417.