Valium Detox Symptoms, Timeline, Medications and Treatment
Detoxing from Valium
Tolerance and dependence to many anxiety medications can develop with alarming rapidity. It's no surprise then that taking Valium for as little as 3-6 weeks may lead to dependence - a condition in which the body needs Valium in order to function normally. Valium dependence can cause various problems and users may want to stop but find that they cannot do so without experiencing severe and painful withdrawal symptoms.
---
Stopping Valium use successfully requires a process called detoxification (detox) in which the drug is eliminated from the body in a safe manner, minimizing the risks of severe and potentially life-threatening symptoms.
---
Why is Detox Necessary for Recovery?
A detox program is a critical first step for recovery as it allows Valium-dependent individuals to:
Discontinue use.
Experience and manage symptoms of withdrawal in a safe manner.
Become stabilized in order to enter treatment or a program of recovery.

Stabilization includes:

A reduction of medical risks associated with Valium withdrawal.
Reduced physical and psychological discomfort.

Allows for a transition to treatment and living without a continued need for Valium.
Please note that detox is not an all-encompassing treatment, it is a first step to recovery. Therefore, it should always be followed by additional supportive treatments.
If you are considering making a change and no longer want to use Valium, treatment can be very helpful, and it begins with detox. Call 1-888-993-3112Who Answers? today to learn more about embarking on a path to recovery.
---
Is Detox from Valium Dangerous?
A variety of withdrawal symptoms, both physical and psychological, may present themselves during Valium detox in varying degrees of severity.
While all are unpleasant, there are some that are serious and potentially life-threatening. Severe withdrawal symptoms may include:
Therapists are Standing By to Treat Your Depression, Anxiety or Other Mental Health Needs
Agitation.
Confusion.
Hallucinations.
Seizures.
Suicidal thoughts.
Since Valium is eliminated slowly from the body, all symptoms may not present immediately after the last dose of Valium but up to a week later and cause serious complications once they do occur. This delay in the arrival of potentially severe health effects is one of the many reasons that withdrawal from Valium and other benzodiazepines is such a troublesome issue - and one that requires vigilant medical attention.
Why Detoxing at Home Can Be Harmful
Due to the risk of severe withdrawal symptoms following a sudden stoppage or reduction of Valium use, one should never attempt to detox at home or without medical attention. Important to note is that any concurrent abuse of alcohol could make a withdrawal situation even more dangerous, so it's important to be honest with both yourself and with any potential treatment professional prior to embarking on recovery efforts.
Stopping or cutting down immediately (going "cold turkey") may be tempting for those who want to get clean and begin a program of recovery from Valium dependence, however what may seem to be an ideal and courageous decision could prove to be very painful and dangerous without getting proper help. Rapid cessation or reduction is advised against by the Food and Drug
Administration (FDA) and the Substance Abuse and Mental Health Services Administration (SAMHSA), with both urging the importance of seeking professional help, along with the recommendation that detox should involve a gradual reduction of Valium to reduce risks.
Another serious risk of experiencing Valium withdrawal symptoms is the potential for relapse. When attempting to detox at home a user may be unable to tolerate the symptoms of withdrawal and return to using Valium to prevent further agony.
A relapse will certainly delay efforts at recovery and can be prevented by having quick access to appropriate medical and psychological support that is usually available in detox programs.
If you or someone you love are struggling with Valium abuse/addiction and want to stop using but don't know how, help is available.
It is normal to have fears about stopping use and the potential risks involved. Remember that Valium detox should never be attempted at home. For more information on detox from Valium and treatment options available in your area, please call to speak with a caring treatment support advisor at 1-888-993-3112Who Answers? today.
---
Medically Assisted Detox and Withdrawal
Detoxification from Valium, as discussed earlier, needs to occur under medical supervision due to the risks involved.
Quitting Valium "cold turkey" is dangerous, even in the care of a medical professional.Abrupt cessation of Valium use can be dangerous, even under the care of medical professionals; therefore a structured detox will most likely involve tapering in which the dosage of Valium is gradually reduced, minimizing medical risks and discomfort in patients.
During detox, a doctor may maintain a user on Valium and prescribe a tapered dosing regimen over a course of several weeks. This gradual reduction in Valium dose, as opposed to a sudden stoppage, allows:
Better engagement in the detox program.
Improved tolerance to withdrawal symptoms.
Lowering of the risk of relapse.
In addition to the tapered reduction of Valium during detox, other drugs may be used to relieve some of the symptoms that characterize Valium withdrawal.
Patients may be prescribed medications to prevent and treat:
Seizures.
Insomnia.
Restlessness.
Tremors.
Pain.
---
What to Expect During Detoxification
The primary objective of Valium detoxification is to:
Minimize risks of severe withdrawal symptoms.
Provide comfort for patients in the process.
Improve patient retention in a treatment program following detox.
Symptoms of Valium withdrawal begin in the days after the last dose and include the following: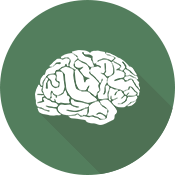 Psychological
Anxiety
Irritability
Panic attacks
Restlessness
Depression
Memory and concentration difficulties
Confusion
Hallucinations
Delirium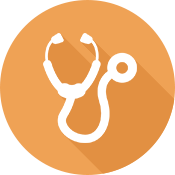 Physical
Headache
Muscle ache
Muscle jerks/twitching
Cramps
Tremors
Increased sensitivity to light and sound
Fatigue
Flu-like symptoms
Nausea
Loss of appetite and weight loss
Seizures
How Long Does Detox Last?
The time needed to detox from Valium is determined by your physician and depends on factors such as:
The length of time Valium was used.
The daily dosage of Valium prior to detox.
The presentation and severity of withdrawal symptoms.
A timeframe of 4-10 weeks of dose tapering has been recommended for a detox program. Your physician will monitor symptoms throughout and make adjustments as needed.
To ensure a more successful outcome, a Valium detox should not be rushed.
---
Valium Detox Treatment
Individuals seeking detox from Valium may do so in an inpatient clinic or on an outpatient basis with close and careful monitoring by a physician and nursing staff.
The appropriate level of treatment depends on the individual presenting for detox, and in cases of long-term use or a history of large daily doses of Valium, an inpatient detox program may be recommended for closer monitoring 24 hours a day.
Inpatient Detox

Inpatient detox facilities provide a safe and supportive environment with fewer stressors than one might encounter in an outpatient setting.

Regardless of the detox setting it is important to reduce the potential for stress, which can make detox a more difficult and agonizing experience leading to dropout and continued Valium use. In addition to treatment with medication, counseling services can provide extra support in coping with anxiety and other psychological symptoms during detox.

Outpatient Psychological Support

Outpatient psychological support can be helpful during detox from Valium and may include individual counseling, group therapy, or a combination of both.

Those recommended for outpatient detox services will likely meet with a physician who will make an assessment and prescribe a tapered dosing regimen accordingly.

Follow-up visits with the physician and nursing staff may be ordered to monitor withdrawal symptoms and adherence to the detox program.
Adjunct psychosocial treatment is especially helpful for those who experience anxiety, which is so commonly seen in Valium withdrawal, and can help prevent a relapse. Self-help groups are also a helpful resource found in both inpatient and outpatient settings.
Instantly Check The Insurance Coverage
 We'll instantly check the coverage offered by your insurance provider.
 You may receive treatment at one of our facilities at a reduced rate.
 Though not required, entering your policy membership ID will help expedite your verification process.
---
Choosing the Best Detox Center
There are several factors to be considered when seeking to detox from Valium. Those who have used Valium for months or years and/or used Valium at high doses may require inpatient treatment for safety reasons, while those with a shorter-term of use at lower doses may be recommended for outpatient detox.
All told, completion of a full inpatient or residential treatment program can last for several months and, therefore, require a greater financial and time commitment. Insurance providers may cover some of the costs of detox and should be consulted if considering an inpatient facility.
Choosing the best option for Valium detox may seem difficult and raise many questions. Remember always to consult with a physician or medical professional when seeking to detox from Valium and never try to do it alone.
Call 1-888-993-3112Who Answers? today to receive additional information on locating the detox program that is right for you.