Valium Rehab Centers and Addiction Treatment Help
What Is Valium? Is Valium Addictive?
Valium is a benzodiazepine drug that is used medically to treat seizures, anxiety, and alcohol withdrawal syndromes; however, because of Valium's sedative and amnestic properties, it is often abused.
Valium addiction can become a real problem, and may require treatment for cessation to be successful.
---
Do I Need Valium Rehab? Is There Valium Treatment?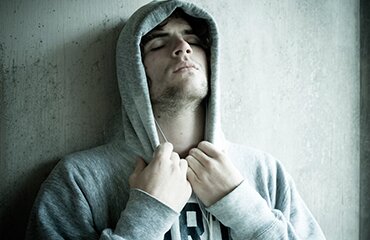 Find Help Now Valium can be extremely difficult to quit on your own. Find a treatment center today.
Rehabilitation programs are not the same today as they were 50 years ago; they are ever-evolving to incorporate advances in treatment over the decades.
Due to the complexity of addiction and the high propensity for relapse following treatment, rehab programs are recommended so that users can experience a comprehensive treatment approach to addiction.
The goal of these programs is to achieve abstinence.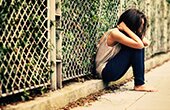 It is estimated that 15-20% of individuals who are prescribed benzodiazepines for a problem become dependent on them.
Withdrawal symptoms can be so severe as to constitute a medical emergency. Even when they present with milder severity, their mere presence may compel the resumption of drug use - perpetuating a cycle of addiction.
While some users are able to stop using Valium on their own, this does not describe the majority. Many factors influence the rehab process, and the majority of Valium addicts find that they may be more successful in a rehab program.
Therapists are Standing By to Treat Your Depression, Anxiety or Other Mental Health Needs
Typically, if you have tried to stop using Valium in the past and were unsuccessful, rehab may provide you with the best opportunity to stop using through a more stringent rehab process.
Level of motivation is also a factor, as low levels of motivation typically lead to unsuccessful attempts to stop using Valium.
Social and familial support may also impact your ability to stop using Valium at home; a weak support system may hinder your progress at home, so attending rehab may be recommended.
Other factors that may necessitate entering into rehab for Valium addiction include:
Co-occurring medical and mental health problems.
Poly-substance abuse.
Genetic risks.
Disruptive home environment.
The propensity for violence.
The need for medically monitored detox/withdrawal.
---
What To Expect From Valium Rehab?
Intake
The first step of Valium rehab involves intake into the facility. During this time, you will receive a physical exam and give the medical staff your medical history, including any co-occurring medical or mental health conditions.
This information will help the staff better care for you during the detox process.
Detox
Next, you will begin the detox process, or ridding the body of all traces of Valium to allow the healing process to begin.
The recommended method for reducing Valium use leading to abstinence is tapering, which involves lowering the dose of Valium over time to prevent severe withdrawal symptoms.
Research has showed that flumazenil infusions help increase abstinence rates despite high levels of baseline dependence, comorbid substance use and psychiatric illness.
Positive effects on cognition, memory, mood and motor performance have also been observed.
Psychosocial Counseling
After the detox process is complete, then psychosocial counseling can begin.
Cognitive behavioral therapy has been shown particularly effective in Valium addicts, as it aims to change the way the user thinks and acts to stressful situations without the use of Valium. A 2015 systematic review of psychosocial therapies for benzodiazepine dependence concluded that CBT with pharmacological tapering was the most effective combination to reduce benzodiazepine use at 3 months.
The review also indicated that there was insufficient evidence to prove the effectiveness of motivational interviewing in benzodiazepine use.
---
How Long Does Rehab Take?
Rehab program length varies, depending on the severity of your addiction and the type of program you choose. Normally, programs are no shorter than 30 days but can last up to 12 months.
There are advantages and disadvantages to each program length, which must be carefully considered before selecting the rehab program that is best for you.
Shorter programs, such as those lasting approximately 30 days, are typically more cost-efficient than longer programs while still offering a long enough stay to facilitate detox and get you started with psychosocial treatments. These shorter programs allow you to return to your work and home life faster, preventing potential loss of income that is often associated with longer rehab programs.
Moderate-length programs (60-120 days) have more time built in to incorporate life skill and job skill training, if needed, in addition to the typical detox and psychosocial treatments. These programs are more costly than short, 30-day programs, but may be recommended for Valium addicts with more severe addictions and who do not have a job currently or need some re-training.
Finally, long-term residential rehab programs lasting up to one year are available, and are often called "therapeutic communities" because you live, work, and attend group therapy with your fellow patients.
In addition to all of the treatments offered at short- and moderate-term rehab facilities, therapeutic communities often incorporate more intensive psychological therapy with 12-step programs. Depending on the program, you may be able to continue working your existing job while in rehab.
---
Types of Rehab
The different tiers of rehab programs are as follows, in ascending order:
Residential.
Private/luxury.
Executive.
These options vary based on cost, amenities, and typical patient social status.
Residential Rehab

Residential rehab is considered an "umbrella term", and describes any program that requires the patients to live at the rehab center during treatment.

Also called inpatient rehab centers, they offer supervision and support 24/7 during the detox and treatment processes. The majority of patients who want inpatient rehab and treatment decide to attend this base-level residential rehab program.

These are the most cost-efficient for the general public, and offer basic detox and psychosocial treatment options.

Private or Luxury Rehab

For those patients requiring a more high-end rehab experience, private or luxury rehab centers may be the right option.

These centers incorporate traditional rehab with some higher-end amenities, often found in high-end luxury resorts. These services include:

Recreational activities.
Spa services.
Aromatherapy.
Acupuncture.

Private or luxury rehab centers are similar to the hotel or resort environment, which can be considered a relaxing environment conducive to mental relaxation and rehab as well as treating the Valium addiction. This type of rehab is more expensive than the general "base-model" residential rehab, and caters to a smaller percentage of the population.

Executive Rehab

Executive rehab centers are designed for a high profiled individuals, businesspeople or high-level management personnel (CEO, CFO, VP, etc.) - who may require more discrete treatment options.

These facilities are unique in that they allow the patient to still participate in his or her busy life (such as work-related functions), while still receiving the treatment and support needed to recover from Valium addiction.

Patients at these rehab facilities have the support of their peers and the staff at the facility, while still having access to their clients and business associates to conduct business as usual.

Executive rehab centers are private and secluded, providing a discrete escape for uninterrupted treatment, free from media coverage. As with all treatment, executive rehab centers are confidential and allow the patient to take a step away from the hectic lifestyle and focus on recovery.

Executive rehab is one of the most expensive options, but comes with the most amenities and is designed to cater to a specific clientele who require such discrete services. Typically, the general population is not interested in this type of rehab.

Other Specialized Rehab Programs

Other rehab programs exist that specialize in specific populations, including adolescents, pregnant women, the LGBT community, and those who desire a faith-based rehab experience.

An exclusive benefit of specialized rehab programs is to create a comfortable environment that surrounds patients with others who have the same morals, values, and lifestyles and, usually, similar rehabilitation goals - creating a very supportive rehab environment.

This allows the patients to support each other in ways that the staff cannot. Valium addicts often cite one reason in particular that prevents them from seeking treatment, and that is a fear of being judged by their peers.

With the supportive environment created by specialized rehab programs, this fear is eliminated.

Adolescents use benzodiazepines to come off of stimulants and/or 'party drugs'. In this case, benzodiazepine abuse may be part of a wider drug problem, perhaps also with adjunct psychological problems, like depression, which benzodiazepines can mask. In this case, specialized rehabs can be beneficial because they are able to address all aspects of the problem comprehensively.
Valium abuse is heavily reported in certain subgroups, especially the elderly, and it is likely that you are also suffering from a host of chronic mental health issues. The heterogeneity of Valium dependence warrants finding a rehab program that suits your needs.
Please call 1-888-993-3112Who Answers? for guidance on exploring all of the rehab options in your area and answer any questions you may have about the rehab process.
---
Paying For Valium Rehab
Residential Valium rehab can be very expensive and cost is one of the most prohibitive features of rehab. Remember, however, that there are low-cost and free treatment options that you can explore around your area.
Many areas have community health centers that offer free medical care to qualified patients, and may cover the costs of Valium detox.
You may also be able to get free psychosocial counseling by seeking out your local college or university, as students-in-training may offer free sessions with oversight from a licensed counselor.
You may be able to ask family members for help with the financial burden of Valium, but this should be evaluated on an individual basis. You shouldn't risk your relationship with your family if this request will not be well received.
For those with severe Valium addiction that absolutely require rehab to get back on track, selling assets may be an option to pay for rehab. Just remember that when you are discharged from rehab, you will need a place to live during the post-rehab period.
Another option is through your employer or public loan program; assistance programs may be available to you.
Does Insurance Cover Valium Rehab?
Insurance companies do not have a standard as far as Valium rehab coverage is concerned. Some companies may cover the detox process, but will not cover longer rehab. Most companies will cover counseling and therapy, but on a limited basis.
If you have any questions about what your particular insurance carrier covers, give them a call and ask for an explanation of those benefits regarding Valium rehab and detox.
Another thing to remember is that not all rehab centers accept insurance as a method of payment. Once you've contacted your insurance company, don't forget to call the rehab center and ask if they accept your insurance provider and how that process works.
Rehab centers may also offer financing or a special payment plans to help with the financial burden of residential rehab. Each center is unique! Be sure to ask these questions upon first contacting your desired rehab center.
---
What Happens After Rehab?
Halfway houses usually include other recovering addicts, who are going through some of the same struggles that you are experiencing.
One of the most important questions to ask is: what happens after rehab? Several different things can happen after rehab, depending upon your home and/or family situation.
If you have an established home with a good support system (family or friends), then you may be able to return home and begin your life again (either returning to an existing job or searching for a new one). However, if you do not have either an established home or a good support system, then spending some time at a halfway house may be recommended.
This type of living situation usually includes other recovering addicts, who are going through some of the same struggles that you are experiencing (such as making amends, finding a job, and integrating back into society after rehab).
One thing to be wary of with halfway houses is the risk of relapse of your housemates; you must be comfortable staying sober while dealing with a relapsing roommate in order for this living arrangement to be effective.
For all recovering Valium abusers, continued counseling and psychosocial therapy is essential for recovery. These services are available on an outpatient basis, and may include a support group as well as counseling with a licensed therapist.
---
How To Pick A Top Valium Rehab?
Choosing the appropriate Valium rehab center is stressful; however, with a few tips, you can select which type of rehab best fits your unique situation.
The most restrictive decision you must make is how much you can afford to pay for rehab.
Once you've decided on cost, duration of stay is the next factor to consider.
Finally, you must decide what types of amenities you want at your rehab center:
Some rehab centers allow you to work during the day and return at night (which is ideal for those who wish to keep their job during rehab).
Others provide job training and life skills during rehab, which makes integration back into society after rehab more peaceful.