Inpatient and Outpatient Valium Treatment Centers
Valium Addiction and Abuse
Addiction is a disease characterized by physical, psychological and social consequences. Tolerance to the pharmacological effects can develop within weeks of chronic use and withdrawal manifests once the drug is no longer available, both signifying the high addictive potential of Valium.
---
Can Valium Abuse and Addiction be Treated?
If we address only the physical and social consequences, but do not address the psychological ones, there is a greater risk of relapse.
If we address only the physical and social consequences but do not address the psychological ones, there is a greater risk of relapse.
The physical consequences of Valium addiction must be treated first. This usually occurs at the detox stage of treatment and includes the medical management of withdrawal symptoms and any co-occurring physical or psychological problems that are exacerbated during detox.
Therapists are Standing By to Treat Your Depression, Anxiety or Other Mental Health Needs
Once you have safely completed detox, you can participate in treatment activities designed to help address other psychosocial consequences, like recurring anxiety, maladaptive thought patterns, and dysfunctional family and social dynamics.
A combined approach utilizing both pharmacological and non-pharmacological treatment options has long been reported to lead to improved treatment outcomes for benzodiazepine addiction.
---
Do I Need Addiction Treatment?
Find a Treatment Center If you are struggling under the weight of a valium addiction, seek help to get your life back in order. Find a treatment center now.
If you have a doctor's prescription for Valium but you find yourself using more than prescribed and running out of your prescription before your next refill, you may have developed a tolerance and need addiction treatment.
If you have tried to stop using on your own but find yourself returning to using Valium, you may have difficulty stopping without addiction treatment.
If you experience increased blackouts and your Valium use is interfering with your work, school, social and family life, it may be time to seek help.
---
Types of Treatment
---
Dual Diagnosis Treatment: What to Expect
Valium is typically prescribed by physicians to treat anxiety. Those who later develop a dependency would be said to carry a primary diagnosis of an anxiety disorder, with the subsequent addiction to Valium a secondary diagnosis.
The prevalence of psychiatric disorders has been found to be high among those abusing benzodiazepines, especially when dependence is severe.
Around one-third of those with severe benzodiazepine dependence are reported to suffer from a lifetime major depressive disorder and panic disorder.
It is recommended to offer a comprehensive intervention package that integrates intensive outpatient treatments, case management services, and behavioral therapies such as contingency management for treatment of severe co-morbid conditions among individuals with drug addiction.
There are treatment facilities that specialize in dual diagnosis treatment, providing medically assisted treatment along with CBT to address anxiety, depression and addiction.
A 2013 article in the Journal of Consulting and Clinical Psychology indicates that CBT has significantly positive outcomes of weakening the link between anxiety and the motivation to use drugs or drink.
---
How to Choose the Best Valium Treatment
Search for inpatient treatment centers that are affordable and provide the services that are necessary for you to be successful in your sobriety.
Ask about:
The types of medical services they provide, if there is 24/7 medical care and how long the detox portion of treatment usually lasts.
The types of therapy offered and if they encourage family participation.
What you can and cannot bring with you and if there are any restrictions to follow during your time there.
Success rates.
Whether have a website where you can look up further information about the facility and patient testimonials.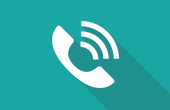 If you are fearful of the symptoms you may experience when you stop using valium, call
1-888-993-3112
Who Answers?
.
An appropriate treatment center can make your detox safer and more comfortable.
Ashton, H. (1994). The treatment of benzodiazepine dependence. Addiction, 89(11), 1535-1541.
O'Brien C, P. (2005). Benzodiazepine use, abuse, and dependence. J Clin Psychiatry, 66 Suppl 2, 28-33.
Vanderplasschen, W., Colpaert, K., Autrique, M., Rapp, R. C., Pearce, S., Broekaert, E., & Vandevelde, S. (2013). Therapeutic communities for addictions: a review of their effectiveness from a recovery-oriented perspective. ScientificWorldJournal, 2013, 427817.
Ashton, H. (2005). The diagnosis and management of benzodiazepine dependence. Curr Opin Psychiatry, 18(3), 249-255.
Hood, S. D., Norman, A., Hince, D. A., Melichar, J. K., & Hulse, G. K. (2014). Benzodiazepine dependence and its treatment with low dose flumazenil. British journal of clinical pharmacology, 77, 285-294.
O'Connor, K., Marchand, A., Brousseau, L., Aardema, F., Mainguy, N., Landry, P., Savard, P., et al. (2008). Cognitive-behavioural, pharmacological and psychosocial predictors of outcome during tapered discontinuation of benzodiazepine. Clinical psychology & psychotherapy, 15, 1-14.
Morin, C. M., Bastien, C., Guay, B., Radouco-Thomas, M., Leblanc, J., & Valli?res, A. (2014). Randomized clinical trial of supervised tapering and cognitive behavior therapy to facilitate benzodiazepine discontinuation in older adults with chronic insomnia. American Journal of Psychiatry. Am Psychiatric Assoc. Retrieved from http://ajp.psychiatryonline.org/doi/10.1176/appi.ajp.161.2.332
Busto, U. E., Romach, M. K., & Sellers, E. M. (1996). Multiple drug use and psychiatric comorbidity in patients admitted to the hospital with severe benzodiazepine dependence. Journal of Clinical Psychopharmacology, 16, 51-57.
Kelly, T. M., Daley, D. C., & Douaihy, A. B. (2012). Treatment of substance abusing patients with comorbid psychiatric disorders. Addictive behaviors, 37, 11-24.
Kushner, M.G., Muarer, E.W., Thuras, P., Donahue, C., Frye, B., Menary, K.R., Hobbs, J., Haeny, A.M., & Van Demark, J. (2013). Hybrid cognitive behavioral therapy versus relaxation training for co-occurring anxiety and alcohol disorder: A randomized clinical trial. Journal of Consulting and Clinical Psychology, 81(3), 429-442.