Vicodin Rehab Centers and Addiction Treatment Help
What is Vicodin? Is Vicodin Addictive?
Vicodin is a combination medication containing hydrocodone and acetaminophen. Similar trade name formulations include Norco and Lortab. Hydrocodone is an opioid agonist, a type of drug that relieves pain by attaching itself to receptors in the brain and interfering with pain signals.
---
Finding Vicodin Rehab & Getting Help for Vicodin Addiction
It's also a Schedule II controlled substance, meaning it has a high potential for abuse and dependence. The acetaminophen portion of these drugs is a non-opioid pain reliever and fever reducer, and is not a controlled substance – although excessive use can result in liver damage.
Furthermore, taking too much, using it incorrectly, or taking it when it hasn't been prescribed can put someone at risk for addiction.
This should be considered when prescribing or dispensing Vicodin.
---
Do I Need Rehab?
"Regular Vicodin use and abuse can lead to a physical dependence, and eventually addiction..."
According to the NIDA (National institute on Drug Abuse), regular Vicodin use and abuse can lead to a physical dependence, and eventually addiction — that is, a mental dependence on the drug.
Vicodin, like other opioids, is commonly abused as a recreational drug, and is also frequently used in combination with other psychoactive substances, such as benzodiazepines.
Determining whether rehab is the best choice for you may depend on a variety of complex factors. One of the most important factors is the patient's mental health history.
Co-occurring psychological disorders can make recovery more difficult, as can multiple addictions at once. In either of these cases, rehab should be considered.
Access to social support can also affect a patient's likelihood of a successful recovery. Patients with low access to social support might also consider rehab.
And finally, patients who have been through other types of drug treatment programs, such as outpatient treatment, and experienced relapse may find rehab more successful.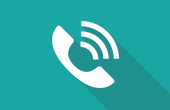 Please call
1-888-993-3112
Who Answers?
today to learn more about addiction treatment for Vicodin and how your loved one can begin their road to recovery.
We are available 24 hours a day to answer any questions you may have about recovery solutions.
What to expect from Vicodin Addiction Treatment/Rehab?
Vicodin addiction treatment is a process of many steps, beginning with detoxification, continuing through therapy, and ending with a recovering addict on the path to living cleanly.
Most drug treatment programs begin with an intake process. This process usually includes both a physical and psychological evaluation, which will help your treatment team decide on the best course of action for you. Following intake, the next step is usually detoxification.
Detox
Detoxification is the process of discontinuing use of the substance, and helps to clear the body of toxins and substances. Quitting Vicodin cold turkey can lead to withdrawal symptoms, such as:

Anxiety.
Insomnia.
Sweating.
Nausea.

A doctor should assess a patient prior to detox and make recommendations for the rapidity with which a tapering of Vicodin takes place – if needed at all. Additionally, a medical professional would be able to recommend and prescribe certain pharmaceutical agents to assist with the detox and withdrawal process, making it as comfortable and effective as possible. Medications that might be utilized in the detoxification process include:

Naltrexone.
Methadone.
Buprenorphine.
Naloxone.
---
Adjunct Therapy
Pharmacological treatments are frequently administered to minimize withdrawal symptoms and stem further urges to use. For example, Suboxone, which contains buprenorphine and naloxone, has been demonstrated in research to be a medically effective treatment for heroin addiction. It's efficacy in treating prescription opioid use has also been increasing.

The buprenorphine component reduces withdrawal symptoms, cravings and mitigates feelings of euphoria. Naloxone is an abuse deterrent, which reduces the likelihood of injection because it antagonizes the effects of buprenorphine and precludes against overdose situations.

Long-term therapies may also include continued therapy, counseling, and participation in support groups. Cognitive behavioral therapy is one of the most common forms of therapy offered at drug treatment programs, and helps patients learn to cope with their cravings.

Dual diagnosis treatment may also be available, offering psychiatric treatment for people who are suffering from other behavioral or mental health conditions in addition to their addiction. Group and family therapy is also frequently offered at rehab programs.
---
Behavioral Therapy
Behavioral therapies are crucial elements of the recovery process from Vicodin addiction. Differing psychotherapy techniques may be used by a specialized therapist/counselor to help an individual adapt using healthier coping mechanisms and heal from unresolved trauma.

When used in combination with medicinal therapies, behavioral therapies can help improve the outcome for addiction recovery. Types of therapies may include the following:

Cognitive Behavioral Therapy (CBT)– CBT is a treatment therapy that addresses maladaptive thinking patterns in order to affect the patient's behavior in a more positive manner. It also helps the patient replace negative coping skills with positive coping skills.
Dialectical Behavioral Therapy (DBT)– This version of behavioral therapy combines aspects of Interactive Behavioral Therapy and CBT behavioral therapy for emotion regulation. Mindful awareness and stress management elements are merged into this treatment.
Acceptance and Commitment Therapy(ACT) – This type of cognitive behavioral treatment uses mindfulness and acceptance approaches mixed in multiple ways with strategies of commitment and behavior-change. Emotional and mental flexibility is also improved.
---
Support Groups
Research has shown that access to a strong social support network can help reduce the risk of relapse. Twelve-step programs, such as Narcotics Anonymous, Cocaine Anonymous (CA), and Alcoholics Anonymous (AA) are popular support groups.

The support made available by these groups is crucial in beating a drug dependency. They give the patient acceptance without condemnation as the members have all walked a similar road.
---
How Long Does Rehab Take?
Different rehab programs may last for different amounts of time, usually a minimum of 30 days. Longer programs may last 45, 60, or even 90 days, depending on the individual.
These programs begin with drug detox – where the individual stops taking Vicodin in order to give their system a chance to clear itself from the drug and the long-standing influences it's had over them.
Once detox is complete, patients at the inpatient drug rehab center begin counseling. Through individual, group, experiential and family counseling, the recovering Vicodin addict is able to learn the reasons behind why they abuse this medication – and learn strategies to help them prevent future abuse and negative behavioral patterns.
There are pros and cons to both shorter and longer rehab programs. Shorter programs are less disruptive to the patient's life and may be especially tempting for people with heavy responsibilities at home or at work.
However, NIDA warns that programs shorter than 90 days are not always adequate. In general, research has suggested that the shorter a program lasts, the higher the patient's risk for relapse is, so it's important to consult carefully with a medical professional about the minimum length of stay that will be right for you.
Aftercare is a key component of the rehab process. It includes a variety of programs designed to help the individual make a fluid transition back into daily life.
All this treatment occurs in a communal setting where the individual receives day-and-night care. During this time, the addict can also form an important support structure with fellow patients.
---
Types of Rehabs?
With varying levels of treatment available for a Vicodin addiction, how can you discern what is the best fit for you? Your treatment team can correctly assess and recommend the level of care you might need.
Things that may be considered include any physical symptoms, emotional stability, and psychological issues. These levels of treatment may be involved in your recovery from Vicodin:
Residential
Residential programs provide the patient with full-time treatment attention, support and guidance. Many provide access to medical treatment. These programs often last one month or longer, depending upon the seriousness of the individual's condition.
Private/Luxury
Luxury rehab centers are also available to patients who would like access to more amenities and have the feeling of staying at a major resort or luxury hotel while receiving treatment.

Such amenities can include acupuncture, spa treatments, aromatherapy, equine therapy and access to golf courses.
Executive
Executive rehab facilities are specifically targeted to those

who can attend recovery while keeping control of their businesses

by being allowed to access laptops and other mobile devices from the treatment centers.
Other Specialized Rehab Program
Holistic programs help patients by enhancing the mind-body-spirit connection while undergoing treatment.

Exercises such as yoga, meditation, and other Eastern practices are conducted to ward off stress and distraction and to focus on the goal, which is recovery from addiction.

The added complication in determining the total cost is that of health insurance. If the person receiving treatment is insured, it is important to inquire about what the health insurance company does and does not cover.
---
Paying for Vicodin Rehab
"Public state-funded rehab programs do exist for people who cannot afford a private program..."Vicodin rehab programs can vary in price depending on the insurance coverage. Other factors to consider are the length of the program, location of the center, type of program offered, and the various amenities a person would want to have in a rehab center.
Some low-cost rehab options may charge as little as $7500 per month, whereas high-end luxury programs could run upwards of $120,000 per month.
Though insurance companies increasingly cover greater levels of addiction recovery care,
very few cover the entire cost of treatment—from detox through counseling and finally, 
aftercare.
The patient likely will need to pay at least a portion of the expenses, through personal finances, credit or payment plans through the hydrocodone rehab program.
Loans are one option, whether through a private loan from a friend or family member or a loan from a bank or other financial institution. Employee assistance programs may also be available to some individuals.
These are programs offered by some workplaces that are designed to help employees overcome personal problems that might affect their performance at work.
They often cover health evaluations and consultations, and sometimes can help cover the cost of a rehab program.
Finally, public state-funded rehab programs do exist for people who cannot afford a private program. However, these programs tend to be in high demand, and they sometimes have a waiting period.
---
Does Insurance Cover Rehab?
Many people
delay or avoid treatment because they fear that they can't afford it
when, in fact, it is often covered by their health insurance policy. According to the Affordable Care Act (2010), insurance companies are required to provide policies with mental health and substance abuse coverage. The cost of these programs will vary; however, as the cost of residential treatment is higher than that of outpatient care. Luxury drug rehab centers can cost tens of thousands of dollars per month to attend. That being said, it is important for anyone considering rehab to understand that the cost of Vicodin addiction is far more expensive than the cost of treatment, with or without coverage,
endangering the mental and physical health of a person
.
Therefore, it's important to
ask your insurance carrier about the extent to which you are covered and what kinds of referrals might be necessary for your treatment to be covered. 
If you find that rehab is covered, you should also inquire about the maximum length of stay your provider will pay for, as well as what your co-pay will be. In the instance that insurance does not cover the entire cost, other methods of paying for treatment include seeking private loans (help from friends and family), public loans or publicly funded rehab stints, employee assistance programs, and selling personal assets.
---
What happens after Rehab?
Options for post-rehab treatment include involvement in therapeutic communities, halfway houses, relapse prevention, and sober living, among a number of other things.
These centers might offer some aftercare options for you, including:
Weekly Check-ins—By phone are conducted to monitor the progress of patients and help with any obstacles.
Drop-in Sessions—These sessions let patients stop by the center for a meeting whenever they need additional support.
Support Programs—Support programs can consist of group therapy, support groups, family therapy, etc.
---
How to pick a Top Rehab Center
As you choose an inpatient Vicodin addiction recovery center, be sure to consider the following criteria:
Cost.
Success rates, particularly for Vicodin addiction-related cases.
Therapies Offered – The inpatient rehab center should offer a combination of effective therapies.

The National Institute on Drug Abuse explains that the facility should provide a mixture of occupational therapy, speech-language therapy, physical therapy, psychotherapy recreational therapy and behavioral management therapy to increase your chances of overcoming your addiction and leading a drug-free life.

Staff quality – The facility should only hire professionally trained staff. Doctors and nurses should be specially trained in rehabilitation to help with any challenges that may arise, ensuring proper care.

Staff Availability – Around-the-clock care is recommended to manage complications during the recovery process.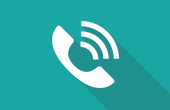 If you or someone you love has seen their Vicodin use turn into a daily struggle, marked by an inability to cope without the drug or a profound fear of withdrawal symptoms, it is time to seek help. Our treatment support team can provide more information at
1-888-993-3112
Who Answers?