Inpatient and Outpatient Vicodin Treatment Centers
Vicodin Addiction and Abuse
As you may already know if you're reading this article, Vicodin is a prescription pain reliever that combines hydrocodone and acetaminophen. Vicodin is one of the most frequently prescribed drug in the U.S. - its abuse resulting in numerous health hazards, including that of death from overdose. As some individuals abuse Vicodin intravenously, complications from HIV and other consequences of IV drug use such as injection site infection are also a concern. As part of the prescription opioid abuse epidemic, Vicodin and similar drugs have elicited a surge in treatment admission rates.
---
Can Vicodin Abuse and Addiction Be Treated?
The consequences of Vicodin addiction are far-reaching and typically affect the dependent individual, their family and friends, work colleagues and, in some ways, society at large.
The good news is that
Vicodin addiction is very treatable,
and success rates for folks who enter and comply with treatment are high.
Vicodin addiction is a complicated disease of the brain that, over time, can result in negative changes - both physical and psychological. The consequences of Vicodin addiction are far-reaching and typically affect the dependent individual, their family and friends, work colleagues and, in some ways, society at large.
Successful Vicodin addiction treatment includes medical responses to physical symptoms and psychosocial responses to changes that result from altered brain chemistry. A holistic treatment approach, encompassing a broad range of proven medications, therapies, relapse prevention techniques, and recovery support services is recommended.
---
Do I Need Vicodin Addiction Treatment?
Simple assessments, featuring a set of questions, are often used when clinicians are trying to determine whether someone has developed Vicodin dependency. Some of these kinds of questions are listed below.
Ask yourself whether many of the following characteristics are familiar. If so, it is likely that you would benefit from Vicodin addiction treatment.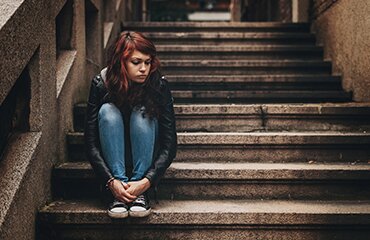 Find a Treatment Center Don't let Vicodin take one more day from you. Find a treatment center now.
Have you unsuccessfully tried to cut down your Vicodin use?
Do you find you need more Vicodin to achieve the same effects of pain relief?
Has your Vicodin use disrupted relationships with your family and/or professional colleagues?
Do you spend a lot of time trying to satisfy your Vicodin cravings?
Have you engaged in 'doctor shopping' to obtain the necessary amounts of Vicodin you now feel you need?
As always, working with a trained professional to get advice on your unique situation is the best course of action.
---
Types of Treatment
The odds that you can successfully move past being addicted to Vicodin are significantly increased if you enter and comply with treatment. This can be as short as a few days, or as long as you need. More information about the primary types of Vicodin treatment and their differing treatment approaches are provided below.
Residential Treatment

One of the key advantages of residential treatment for Vicodin is that you are physically removed from the people, places and things that are triggers for your addiction. This is significant because it reduces the risk of relapse and, in some cases, can provide medical intervention and oversight 24/hours a day.

That level of specialized and continuous recovery support is especially crucial of you have been abusing Vicodin for an extended period of time, or at an extremely high amount.

Inpatient Treatment vs. Outpatient Care

In addition to standard residential treatment, options for upgraded care with a wide range of extra amenities are available by selecting private and/or luxury chemical dependency centers for treatment. Extensive wellness programs and hotel-like features distinguish these treatment centers. Because of all the expanded services, these treatment options are consequently more expensive than a regular program.

Vicodin addiction can be overcome in outpatient treatment, but the risk of relapse is high. The most successful candidates for outpatient care are:

Younger.
Those who have abused Vicodin for a shorter period of time.
Individuals without poly-substance abuse.
Outpatient care combined with medication-assisted treatment has better success rates and is described in more detail below.

Medically Assisted

Medication-assisted care is a treatment for Vicodin addiction that uses medications (such as buprenorphine, methadone or naltrexone) in conjunction with therapy and other recovery support.

These medications work in different ways to help reduce cravings, prevent relapse, improve mood, and generally aid in your being able to effectively manage and sustain your recovery.

Counseling and Therapy

Counseling, therapy and participation in support groups is an important component of a holistic treatment plan. Individual counseling helps you better understand your Vicodin addiction.

Group counseling provides peer support and contact with other like-minded recovering individuals. Family therapy can help your family understand the unique challenges you face. There are also many support groups that cater specifically to Vicodin-dependent individuals and/or their families.

Partial Hospitalization and Intensive Outpatient (IOP)

Partial hospitalization for Vicodin addiction typically provides you with a tailored treatment plan that includes a broad range of therapeutic and recovery support services, conducted the under the guidance of a psychiatrist and/or masters level clinicians.

Key benefits of partial hospitalization include:

Chemical dependency education.
Individual, group, family and recreational therapy.
A high level of case management and discharge planning.
Medication management.

Intensive outpatient Vicodin addiction treatment

addresses co-existing

mental health issues such as anxiety, bipolar disorder, and depression

as a key component of treatment. There are a number of psychosocial advantages to intensive outpatient treatment and the broad range of education and counseling services that are provided. Such as:

Improving coping, decision-making and boundary development skills.
Understanding the role of diet and exercise in recovery.
Acquiring strategies to control disease triggers through increased self-awareness.
---
Dual Diagnosis Treatment: What To Expect
If you have been Vicodin-dependent for an extended period of time, you are much more likely to have a co-existing mental health issue such as anxiety or depression.
To treat your Vicodin addiction comprehensively, dual diagnosis care, namely treating psychiatric and addiction disorders together, is optimal.
---
How to Choose the Best Vicodin Treatment
Vicodin addiction can be a stubborn, life-long process, but can be managed so that you can return to a healthy, prosperous and joyful life.
Selecting the best Vicodin dependency treatment involves a number of factors, including:
Price.
Efficacy.
Location.
Personal preferences.
Rehab philosophy.
Caliber of practitioners.
Success rates.
Similar to chronic medical conditions such as diabetes, Vicodin addiction can require persistent and long-term management so that you can return to a healthy, prosperous and joyful life. Call 1-888-993-3112Who Answers? today to discuss practical solutions that will make your Vicodin addiction a thing of the past.
Compton, W. M., & Volkow, N. D. (2006). Abuse of prescription drugs and the risk of addiction. Drug Alcohol Depend, 83 Suppl 1, S4-7.
NIDA (2011) Research Report: Prescription Drugs: Abuse and Addiction. National Institute of Drug Abuse, National Institutes of Health, Washington, D.C.
NIH (2015) DAILYMED Vicodin. National Institute of Health US National Library of
SAMHSA (2015). Medication-Assisted Treatment for Opioid Addiction. https://store.samhsa.gov/shin/content/SMA09-4443/SMA09-4443.pdf
Walker, C (2015) "Patients Addicted to Opioid Painkillers Achieve Good Results With Outpatient Detoxification", National Institute on Drug Abuse (NIH), NIDA Notes, February 11, 2015.