Vyvanse Rehab Aftercare and Relapse Prevention
What is Vyvanse Rehab Aftercare?
Addiction is a chronic relapsing illness, but research shows aftercare can prolong abstinence as it spans the time from the initial rehabilitation period through the gradual stepping down of post-rehab services.
---
Is Vyvanse Rehab Aftercare Necessary?
The toxicity of Vyvanse can cause long-term problems including:
Impulsive behavior.
Difficulties in concentration, memory and learning.
Emotional instability.
Chaotic relationships.
Problems at work or school.
Consequently, aftercare is often necessary.
Many stimulant abusers have expressed a need for stimulant-specific treatment options. Continuing care for amphetamine-type stimulant abusers has been found to be effective in:
Improving drug refusal and avoidance skills.
Improving problem-solving.
Improving social and stress coping skills.
Treatment retention.
Reducing stimulant use.
Delaying relapse.
Encouraging abstinence.
Improving employment status.
Reducing the use of other drugs.
Aftercare interventions have been found to lead to reduction in high-risk sexual behavior associated with increased risk of HIV among amphetamine-type stimulant abusers. Also, these interventions have been found to be effective among prison inmates as well.
If you think you or a loved one need help for Vyvanse addiction, you can call
1-888-993-3112
Who Answers?
24 hours a day.
An addiction support team member there has information about all stages of Vyvanse treatment and options for services.
---
Benefit of Relapse Prevention
Relapse continues to be a common outcome among amphetamine-type stimulant abusers. Relapse rates in excess of 50% have been reported following an attempt to quit.
Some of the factors associated with increased risk of relapse include:
Older age.
Multiple drug use.
Shorter length of treatment.
Craving for drugs.
Poor self-efficacy.
Negative affect.
Poor motivation levels.
Poor coping skills.
Co-occurring mental disorders.
Engagement with aftercare interventions has been reported to be protective against relapse among stimulant abusers. Good relapse prevention for Vyvanse addiction provides ongoing care, individualized to each person's needs.
Techniques include learning to recognize cues to use Vyvanse in the environment as well as recognition of self-sabotaging thoughts and behaviors. Alternate coping strategies are then practiced to minimize the chance of relapse in the face of such cues and maladaptive thoughts/behaviors.
However, since addiction is a biopsychosocial condition, all realms of life need to be assessed when determining needs. Important areas to consider include:
Aftercare interventions can prevent relapse in Vyvanse abuse.

Housing.
Income.
Transportation availability.
Recovery support.
Relationships.
Social, leisure and recreational activities.
Psychiatric and other medical health
Any legal considerations.
Such a comprehensive approach best ensures recovery success.
---
Vyvanse Abuse is a Chronic Condition
Addiction is similar to other chronic illnesses like diabetes, asthma and hypertension that fluctuate over a lifetime.
About two-thirds of people will suffer from an addiction relapse after their first recovery attempt.As the course of the illness changes, treatment needs to as well. Relapse is a predictable outcome - a characteristic of addiction common for many addicts first attempting recovery.
It is not, however, always a result of simple factors. A comparably high rate of relapse has been reported for chronic medical disorders such as bronchial asthma, diabetes mellitus, hypertension and some auto-immune conditions.
Typically, relapse is caused by a variety of life problems such as those basic needs described in the section above. Genetics also play a significant role in addiction as in other chronic illnesses.
---
Continuing Care Options
There are many options for care after rehab. An aftercare plan can be individualized to meet specific needs as recovery efforts progress toward sustained abstinence from Vyvanse.

Counseling Interventions/Group Therapy
Group counseling is especially helpful to those recovering from Vyvanse addiction. Many have experienced distressful, even traumatic events during active addiction. Some have had serious health consequences, deteriorated mental functioning, lost relationships and lost opportunities due to Vyvanse addiction.
Group peer support is effective for processing these issues and establishing a sense of meaningful connection.

Supportive individual counseling and skills-building interventions are beneficial after rehab.
Vyvanse abuse can cause dysregulated emotions and behaviors, so stress management and anger management techniques are helpful.
Also, independent living skills may need to be enhanced and supported until cognitive deficits such as memory and learning impairment are overcome.
Cognitive behavioral therapy (CBT) has been found to be effective in improving abstinence at 6-month follow-up in a few randomized controlled trials.
Also, CBT offered in a residential therapeutic community setting has been found to be associated with reduced amphetamine use. Additionally, it leads to improved coping skills that improve the management of high-risk situations.
The Matrix model of care has been found to lead to increased attendance in treatment programs, more drug-free urine samples and longer periods of abstinence during treatment. It includes multitude of interventions including:
Group CBT.
Group family education.
Group social support.
Individual counseling.
12-Step Facilitation Treatment
Vyvanse addiction can be so devastating that effects linger for some time - interfering with comprehension, social connection and learning.
These issues can make participation in a 12-step program such as Alcoholics Anonymous or Narcotics Anonymous difficult. Such groups can be an invaluable component of every aftercare stage. They often become the final resource for sustained recovery when all other treatment stages have been completed.
Findings on effectiveness of 12-step program among other stimulant abusers support its use among amphetamine-type stimulant abusers.
Follow-up Medical Care
Some recovering from Vyvanse addiction will need follow-up medical care after rehab.
This may include psychiatric care for persisting symptoms of toxicity such as hallucinations or delusions.
Vyvanse-induced disorders may also require treatment, including:
Depression.
Anxiety.
Psychosis.
Other issues requiring medical care after rehab include but are not limited to:
Vyvanse-related sleep disturbances.
Inadequate nutrition.
Neurological issues.
Organ damage.
Seizure activity.
Medications are often prescribed for the symptoms or conditions above and an individual in aftercare may have multiple caregivers and/or prescribers.
Some may need assistance in arranging and remembering appointments in early recovery.
Sober Living / Therapeutic Community
Lingering effects of Vyvanse addiction can be barriers to independent living after rehab. Living in sober or therapeutic communities for a while is a good, effective solution. They provide a supportive and recovery-focused environment as a first step out of rehab.
The support and structure of such communities help maintain the recovery momentum gained in rehab. Studies among residents of therapeutic communities who abused amphetamine-type stimulants have found improvement in physical and mental well-being along, with a reduction in substance use and criminal activity.
These residential settings have also been found to be effective among prison inmates abusing amphetamine-type stimulants. The effectiveness of therapeutic community program has been found to be improved by supplementation with CBT or contingency management.
If you believe you or a loved one would benefit from living in such a community or from any other of the relapse prevention options discussed here, you can c
all

1-888-993-3112

Who Answers?

to discuss options with an addiction support team member 24 hours a day
.
Contingency Management
Contingency management is very effective as a relapse prevention plan for those who have abused Vyvanse. It provides rewards and incentives to participate in aftercare programs and to remain abstinent.
For example, having clean drug screens and attending individual or group therapy, self-help groups or other recovery activities are rewarded.
Contingency management has been shown to:
Improve retention in treatment.
Result in more clean toxicology screens during follow-up.
Increase the period of abstinence among amphetamine-type stimulant abusers.
It has been recommended as a useful component of residential and out-patient treatment programs for amphetamine abuse.
Vyvanse abuse can cause pervasive problems for quite some time after rehab.
Having concrete short-term goals significantly increases daily life organization and abstinence. We know that the longer one has structured daily living that is focused on recovery, the greater the chances are that abstinence will continue.
---
Supporting Family and Friends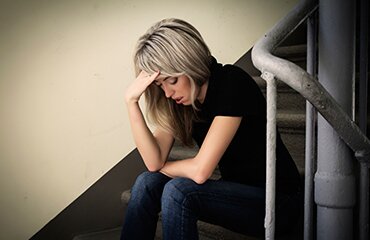 Get Help Today If someone you know is suffering from Vyvanse addiction, find a rehab center today.
Toxic effects of Vyvanse cause a great deal of impairment that can be long-lasting. There is often a series of distressful and even traumatic events along the road to recovery for all involved.
By the time an addict enters rehab, for example, family and friends are often exhausted and highly distressed themselves. Self-care is crucial if loved ones want to stay involved and supportive. Participating in recommended aftercare therapies and activities is helpful, as is seeking their own counseling or self-help groups.
---
Hando J, Topp L, Hall W. Amphetamine-related harms and treatment preferences of regular amphetamine users in Sydney, Australia. Drug Alcohol Depend. 1997;46:105-113. http://www.sciencedirect.com/science/article/pii/S0376871697000513.
Hawkins JD, Catalano RF, Gillmore MR, Wells EA. Skills training for drug abusers: generalization, maintenance, and effects on drug use. J Consult Clin Psychol. 1989;57. http://psycnet.apa.org/journals/ccp/57/4/559/.
Vocci FJ, Montoya ID. Psychological treatments for stimulant misuse, comparing and contrasting those for amphetamine dependence and those for cocaine dependence. Curr Opin Psychiatry. 2009;22. http://www.ncbi.nlm.nih.gov/pmc/articles/PMC2825894/.
Shoptaw S, Reback CJ, Peck JA, et al. Behavioral treatment approaches for methamphetamine dependence and HIV-related sexual risk behaviors among urban gay and bisexual men. Drug Alcohol Depend. 2005;78:125-134. http://www.sciencedirect.com/science/article/pii/S0376871604002868.
Matsumoto T, Imamura F, Kobayashi O, et al. Evaluation of a relapse?prevention program for methamphetamine?dependent inmates using a self?teaching workbook and group therapy. Psychiatry Clin Neurosci. 2014;68:61-69. http://onlinelibrary.wiley.com/doi/10.1111/pcn.12084/full.
Brecht M-L, von Mayrhauser C, Anglin MD. Predictors of relapse after treatment for methamphetamine use. J Psychoact drugs. 2000;32:211-220. http://www.tandfonline.com/doi/abs/10.1080/02791072.2000.10400231.
Reske M, Paulus MP. Predicting treatment outcome in stimulant dependence. Ann New York Acad Sci. 2008;1141:270-283. http://onlinelibrary.wiley.com/doi/10.1196/annals.1441.011/full.
Brecht M-L, Herbeck D. Time to relapse following treatment for methamphetamine use: a long-term perspective on patterns and predictors. Drug Alcohol Depend. 2014;139:18-25. http://www.sciencedirect.com/science/article/pii/S0376871614007728.
Thomas Mclellan A. Drug Dependence, a Chronic Medical Illness. JAMA. 2000;284:1689-1695. https://scholar.google.co.in/scholar.ris?q=info:Vu2J8pHXhoQJ:scholar.google.com&output=cite&scirp=0&hl=en. Accessed 2000.
Baker A, Lee NK, Claire M, et al. Brief cognitive behavioural interventions for regular amphetamine users: a step in the right direction. Addiction. 2005;100:367-378. http://onlinelibrary.wiley.com/doi/10.1111/j.1360-0443.2005.01002.x/full.
Annis, H., Schober, R., & Kelly, E. (1996 ). Matching addiction outpatient counseling to client readiness for change: The role of structured relapse prevention counseling. Experimental and Clinical Psychopharmacology, 4(1), 37-45.
Berman, S., Kuczenski, R., McCracken, J., & London, E. (2009). Potential Adverse Effects of Amphetamine Treatment on Brain and Behavior: A Review. Molecular Psychiatry, 14(2), 123-142.
Blondell, R., Richard, D., Behrens, T., Torsten, B., Smith, S., Susan, J., . . . Servoss, T. (2008). Peer Support During Inpatient Detoxification and Aftercare Outcomes. Addictive Disorders & Their Treatment, 7(2), 77-86.
Breslin, F., Zack, & McMain, S. (2002). An Information-Processing Analysis of Mindfulness: Implications for Relapse Prevention in the Treatment of Substance Abuse . Clinical Psychology: Science and Practice, 9, 275-299.
Brown, T., Seraganian, P., Tremblay, J., & Annis, H. (2002). Process and outcome changes with relapse prevention versus 12-Step aftercare programs for substance abusers. Addiction, 97, 677-689.
Carroll, K., & Rawson, R. (2007 ). Relapse Prevention for Stimulant Dependence . In D. D. G. Marlatt, Relapse Preverntion: Maintenance Strategies in the Treatment of Addictive Behaviors (pp. 130-146). NY : Guilford Press .
Chutuape, M., Silverman, K., & Stitzer, M. (1999 ). Contingent reinforcement sustains post-detoxification abstinence from multiple drugs: A preliminary study with methadone patients. Drug and Alcohol Dependence, 54(1) , 69-81.
Freye, E. (2011). Pharmacology and Abuse of Cocaine, Amphetamines, Ecstasy and Related Designer Drugs: A comprehensive review on their mode of action, treatment of abuse and intoxication. John Wiley & Sons.
Gorski, T. (1997). Passages Through Recovery: An Action Plan for Preventing Relapse Paperback . Center City, MN: Hazelden.
Irvin, J., Bowers, C., Dunn, M., & Wang, M. (1999). Efficacy of relapse prevention: A meta-analytic review. Journal of Consulting and Clinical Psychology.
Jasinski, D., & Krishnan, S. (June 2009). Abuse liability and safety of oral lisdexamfetamine dimesylate in individuals with a history of stimulant abuse. Journal of Psychopharmacology 23 (4), 419-427.
Judson, R., & Langdon, S. (2009). Illicit use of prescription stimulants among college students: Prescription status, motives, theory of planned behaviour, knowledge and self-diagnostic tendencies. Journal of Toxicology and Environmental Health, 14(1), 97-104.
Kroutil, L., Brunt, D. V., Herman-Stahl, M., Heller, D., Bray, R., & Penne, M. (2006). Nonmedical use of prescription stimulants in the United States. Drug and Alcohol Dependence, 84(2), 135-43.
Lash, S., Burden, J., Monteleone, B., & Lehmann, L. (2004). Social reinforcement of substance abuse treatment aftercare participation: Impact on outcome. Addictive Behaviors, 29(2), 337-342.
Miller, W., & Harris, R. (2000). Simple scale of Gorski's warning signs for relapse. Journal of Studies on Alcohol, 61(5), 759-765.
NIDA. (2013). Letter from the Director. Retrieved from NIDA: http://www.drugabuse.gov/publications/research-reports/methamphetamine/letter-director
NIDA. (2015). Addiction Science: From Molecules to Managed Care. Retrieved from National Institue on Drug Abuse: http://www.drugabuse.gov/publications/addiction-science/relapse/relapse-rates-drug-addiction-are-similar-to-those-other-well-characterized-chronic-ill
Petry, N. (2001). Contingency Management for Substance Abuse Treatment: A Guide to Implementing This Evidence-Based Practice. NY: Routledge .
Prendergast, M., Podus, D., Finney, J., Greenwell, L., & Roll, J. (2006). Contingency management for treatment of substance use disorders: A meta-analysis. . Addiction101(11), 1546-1560.
SAMHSA/CSAT. (1999). Treatment for Stimulant Use Disorders, TIP 33. Rockville, MD: SAMHSA.
Siluk, D. (2004). Aftercare: Chemical Dependency Recovery: The Inside Passage, Volume III. Lincoln NE: iUniverse, Inc .
Strakowski, S., KW, K. S., Rosenberg, H., DelBello, M., & Adler, C. (2001;). Human response to repeated low-dose d-amphetamine: evidence for behavioral enhancement and tolerance. Neuropsychopharmacology, 25(4), 548-554.
Wise, R., & Munn, E. (1995 ). Withdrawal from chronic amphetamine elevates baseline intracranial self-stimulation thresholds. Psychopharmacology, 117(2) , 130-136.
Witkiewitz, K., & Marlatt, G. (2004). Relapse Prevention for Alcohol and Drug Problems: That Was Zen, This Is Tao. American Psychologist, 59(4), 224-235.
Witkiewitz, K., Lustyk, M., Kathleen, B., & Bowen, S. ( 2013). Retraining the addicted brain: A review of hypothesized neurobiological mechanisms of mindfulness-based relapse prevention. Psychology of Addictive Behaviors, 27(2), 351-365.