Xanax Rehab Aftercare and Relapse Prevention
Is Xanax Rehab Aftercare Necessary?
Recovery from Xanax addiction is a process that involves interplay between individual's thoughts, mood and actions; societal expectations and reactions; and negative life events.
This is a long lasting process that can be facilitated by ongoing counseling and support. Known as 'aftercare', this phase of addiction treatment strives for preventing relapse by offering support.
---
What Happens After Xanax Rehab?
Relaxation training, psycho education for benzodiazepine withdrawal, teaching strategies to reduce anxiety and insomnia have been found to be effective in reducing benzodiazepine abuse. 
Similarly, Cognitive Behavioral

Therapy

(CBT) has also shown to improve the effectiveness of gradual dose taper – a recommended strategy for benzodiazepine discontinuation.
---
The Benefit of Xanax Relapse Prevention
Relapse has been identified as a likely outcome in the process of recovery from addiction. In fact, in spite of high quit rate of up to 70-80 percent among benzodiazepine abusers, around 60 percent tend to relapse. Relapse prevention is aimed at helping the individual prepare to deal with the high-risk situations likely to lead to relapse. The high-risk situations can be internal (mood states, thoughts related to drug use, etc.)
or external (interpersonal or other environmental stressors).Craving and use in high doses have been identified as potential risk factors for relapse to benzodiazepine use.
Aftercare services for Xanax addiction are expected to improve retention in treatment and contribute to better outcome. Behavioral and psychological interventions have shown to improve the treatment outcome among those with benzodiazepine abuse.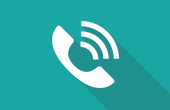 To know more about the how aftercare is incorporated into Xanax addiction treatment, call to speak with a treatment support advisor at 

1-888-993-3112

Who Answers?

.
Instantly Check The Insurance Coverage
 We'll instantly check the coverage offered by your insurance provider.
 You may receive treatment at one of our facilities at a reduced rate.
 Though not required, entering your policy membership ID will help expedite your verification process.
---
Xanax Abuse is a Chronic Condition
Drug addiction is often conceptualized as a chronic relapsing disorder. It tends to run a long course with periods of abstinence interspersed in-between. Abstinence, in spite of being the preferred outcome, is not the only goal of addiction management.
Therapists are Standing By to Treat Your Depression, Anxiety or Other Mental Health Needs
There is more to the process of recovery. A large proportion of long term benzodiazepine users and abusers are successful in quitting. However, relapse is not an unlikely outcome and a large proportion tends to relapse.
Addiction shares various commonalities with chronic medical conditions such as diabetes mellitus and hypertension.
Biological variables such as genetic factors and behavioral variables such as 'personal responsibility' have been implicated in causation and outcome of both addiction and chronic medical disorders.
Ensuring therapeutic adherence is also a challenge for both the conditions with less than 60 percent of individuals diagnosed with diabetes fully adherent to the treatment. Similar low rates of treatment compliance are seen among those battling addiction as well.
Almost 30-50 percent of adult patients with type 1 diabetes have a recurrence of symptoms each year.
A high relapse rate of close to 60 percent has been reported among benzodiazepine abusers.
These high rates of relapse highlight the importance of continued care in form of 'aftercare'. Treatment for benzodiazepine abuse requires sustained efforts at relapse prevention.
However, relapses are inherent to the concept of chronic medical conditions as well as addiction and offer an opportunity to revisit the management plan and opportunities for improvements.
---
Continuing Care Options
Continuing care for Xanax abusers refers to interventions offered beyond the initial phase of treatment with an aim to prevent relapse and encourage drug-free lifestyle. Counseling and support is continued during the aftercare.
Counseling Interventions/ Group Therapy
Various counseling, psychological and behavioral interventions have been used for management of benzodiazepine abuse.

 
These include Cognitive Behavioral Therapy (CBT), relaxation training, motivational interviewing, self-monitoring of consumption, goal setting, management of withdrawal and coping with anxiety.
Cognitive Behavioral Therapy, when offered as an adjunct to gradual dose taper, has been found to be effective in achieving successful discontinuation at three month follow-up.
Relaxation training has also been reported to be associated with successful benzodiazepine discontinuation at three months of follow-up.
Psychological treatment such as Cognitive Behavioral Therapy for anxiety and insomnia, self-monitoring of consumption, goal setting offered in conjunction with gradual dose tapering have been found to be more effective for benzodiazepine cessation as compared to routine care as well as gradual dose tapering alone.
12- Step Facilitation Treatment
12-step facilitation treatment is a self-help program that is based on a set of guiding principles outlining course of action for tackling addiction. Such 12- step programs have been found to complement the benefits of professional addiction treatment.
Recovery is sought in physical, mental, emotional, and spiritual domains. One admits their problem with addiction, accepts being powerless and works through the subsequent steps.
One learns from the experience of others as members are encouraged to share their process of recovery and associated problems.
The approach has been found to be effective with users of various drugs including stimulant and sedative drugs.
Follow-up Medical Care
Supervised medical management is recommended for those with a history of benzodiazepine abuse.
The medical care is indicated not only for the initial withdrawal management but also for the subsequent aftercare as well. Long-term benzodiazepine use, especially in higher amounts, can lead to various physical and psychological complications.These include:

Memory deficits
Cognitive decline
Motional blunting
Teratogenicity (if used during pregnancy)
Effective management of these health conditions shall warrant follow-up medical care. Also, benzodiazepine abusers are likely to have a higher prevalence of various psychiatric disorders.
Life-time major depressive disorder and panic disorder have been reported to occur in up to one third of individuals with severe benzodiazepine dependence.
Some would have tried to self-medicate with Xanax for their anxiety and/or sleep problems. Leaving these psychiatric disorders unattended can contribute to the risk of relapse.
It has been recommended to address co-occurring psychiatric disorders among those with addiction. Some of the interventions mentioned above such as Cognitive Behavioral Therapy has been found to be effective in managing insomnia and anxiety among those with a long standing benzodiazepine use.
Sober Living/ Therapeutic Community
A therapeutic community typically comprises a long stay residential facility that offers a structured program. The individual remains in a residential setting for an extended period of time. Therapeutic community offers a long stay facility to recovering individuals who have quit drug use and look forward to a drug free life.
The residents play various roles and help others in the process of getting helped. The roles assumed by the residents during the stay include:
Client
Role model
Counselor
Supervisor
Tutor
One tries to strike a balance between therapy, autonomy and democracy. One learns through the social interactions and crisis situations.
Successful accomplishments during the stay help build the self-esteem and self-efficacy of the residents.
While the retention in treatment remains a major challenge for therapeutic community, it has been reported to be effective in improving outcome across various domains including improving employment, legal and psychological outcome among the residents.
Additionally, there is reduction in drug use. These residential programs have been found to work for those with co-occurring psychiatric disorders as well. Also, there is evidence to support its effectiveness in prison setting as well.
Contingency Management
Contingency management(CM) is a behavioral therapy based on principles of positive reinforcement. It is aimed at preventing or reducing drug use by making positive reinforcement contingent on drug free behavior.
It has been reported to be an effective intervention in management of addictive disorders. 
Contingency Management, when offered alone or in combination with Cognitive Behavioral Therapy, has been found to improve retention in treatment, more drug free urine samples and longer period of abstinence for various drugs of abuse.
---
Supporting Family and Friends With Methamphetamine Recovery
Family and friends of Xanax abusers can play important role in facilitating the process of recovery from addiction.
It is recommended to involve family and/or significant others to help implement the client's aftercare plan.
You can get educated on Xanax abuse, as that shall help you understand the problem better.
You can help improve therapeutic adherence by reminding your loved ones of the appointments with the aftercare team.
Additionally, addiction adversely impacts the family and significant others. Caring for a recovering addict can be challenging and emotionally draining.
Sharing your feelings with significant others can be of help. You can also seek support from self-help groups established for the family members and friends of drug users.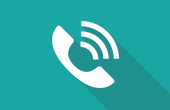 If you're concerned that you or a loved one may be suffering under the weight of Xanax addiction, call

1-888-993-3112

Who Answers?

 to speak with someone about various addiction treatment options.
Gilbert A, Innes JM, Owen N, Sansom L. Trial of an intervention to reduce chronic benzodiazepine use among residents of aged_care accommodation. Aust New Zeal J Med. 1993;23:343-347. http://onlinelibrary.wiley.com/doi/10.1111/j.1445-5994.1993.tb01433.x/abstract.
Parr JM, Kavanagh DJ, Cahill L, Mitchell G, Young RM. Effectiveness of current treatment approaches for benzodiazepine discontinuation: a meta_analysis. Addiction. 2009;104:13-24. http://onlinelibrary.wiley.com/doi/10.1111/j.1360-0443.2008.02364.x/full.
Darker DC, Sweeney PB, Barry MJ, Farrell FM, Donnelly-Swift E. Psychosocial interventions for benzodiazepine harmful use, abuse or dependence. Cochrane Database Syst Rev. 2015;5. doi:10.1002/14651858.CD009652.pub2.
Ashton H. The diagnosis and management of benzodiazepine dependence. Curr Opin Psychiatry. 2005;18:249-255. http://journals.lww.com/co-psychiatry/Abstract/2005/05000/The_diagnosis_and_management_of_benzodiazepine.6.aspx.
Mol AJ, Voshaar RCO, Gorgels WJ, et al. The role of craving in relapse after discontinuation of long-term benzodiazepine use. J Clin Psychiatry. 2007;68:1894-1900. http://www.researchgate.net/profile/Marinus_Breteler/publication/10652050_Development_and_psychometric_evaluation_of_the_Benzodiazepine_Craving_Questionnaire/links/0fcfd5142104b4ebbd000000.pdf#page=81.
Voshaar RO, Gorgels W, Mol A, et al. Predictors of relapse after discontinuation of long-term benzodiazepine use by minimal intervention: a 2-year follow-up study. Fam Pract. 2003;20:370-372. http://fampra.oxfordjournals.org/content/20/4/370.short.
Thomas Mclellan A. Drug Dependence, a Chronic Medical Illness. JAMA. 2000;284:1689-1695. https://scholar.google.co.in/scholar.ris?q=info:Vu2J8pHXhoQJ:scholar.google.com&output=cite&scirp=0&hl=en.
Parr JM, Kavanagh DJ, Cahill L, Mitchell G, Young RM. Effectiveness of current treatment approaches for benzodiazepine discontinuation: a meta?analysis. Addiction. 2009;104:13-24. http://onlinelibrary.wiley.com/doi/10.1111/j.1360-0443.2008.02364.x/full. Accessed 2009.
Busto EU, Romach KM, Sellers ME. Multiple drug use and psychiatric comorbidity in patients admitted to the hospital with severe benzodiazepine dependence. J Clin Psychopharmacol. 1996;16:51-57. http://journals.lww.com/psychopharmacology/Fulltext/1996/02000/Multiple_Drug_Use_and_Psychiatric_Comorbidity_in.9.aspx. Accessed 1996.
Kelly MT, Daley CD, Douaihy BA. Treatment of substance abusing patients with comorbid psychiatric disorders. Addict Behav. 2012;37:11-24. http://www.sciencedirect.com/science/article/pii/S0306460311002954. Accessed 2012.
Vanderplasschen W, Colpaert K, Autrique M, et al. Therapeutic communities for addictions: a review of their effectiveness from a recovery-oriented perspective. Sci World J. 2013;2013. http://www.hindawi.com/journals/tswj/aip/427817/.
Bartlett C, Dinsmore J, Gilbert JM, et al. Substance Abuse Treatment For Adults in the Criminal Justice System. Treatment Improvement Protocol (TIP) Series 44. Subst Abus Ment Health Serv Adm. 2005. http://eric.ed.gov/?id=ED491574.
Hartzler B, Lash SJ, Roll JM. Contingency management in substance abuse treatment: A structured review of the evidence for its transportability. Drug Alcohol Depend. 2012;122:1-10. http://www.sciencedirect.com/science/article/pii/S0376871611005096.
Stitzer ML, Bigelow GE, Liebson IA, Hawthorne JW. Contingent reinforcement for benzodiazepine‐free urines: Evaluation of a drug abuse treatment intervention. J Appl Behav Anal. 1982;15:493-503. http://onlinelibrary.wiley.com/doi/10.1901/jaba.1982.15-493/abstract.
Kenny P. Alcohol and Other Drug Withdrawal: Practice Guidelines. Turning Point Alcohol & Drug Centre; 2009. http://www.farmerhealth.org.au/sites/default/files/Withdrawalguidelines-Alcoholchapter.pdf.