Xanax Rehab Centers and Addiction Treatment Help
What Is Xanax? Is Xanax Addictive?
Xanax (alprazolam) is a
sedative-hypnotic
benzodiazepine
(BZD).
It is indicated for the short-term treatment of panic and anxiety, insomnia, and seizures. Short term benzodiazepine therapy typically lasts fewer than 4 months. One of the reasons that benzodiazepine therapy should be limited is because of the high potential for abuse, leading to addiction - Xanax is no exception.
---
Do I Need Xanax Rehab? Is There Xanax Treatment?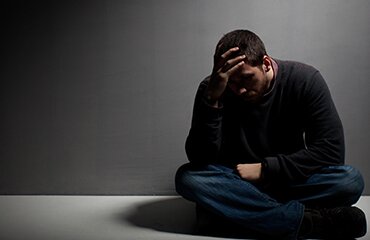 Get Help Now Don't lose another day to Xanax addiction. Find a treatment center today.
An addiction to Xanax may indicate that you need rehab. Addiction is characterized by:
Withdrawal, which can encompass a rebound intensification of the condition one was prescribed Xanax for to begin with. Furthermore, there are a number of characteristic and unpleasant physical and psychological symptoms that can accompany the cessation of chronic Xanax use.
Tolerance, which is the need for increased dosing of Xanax in order to achieve the desired effect.
Particular abuse patterns, like poly-drug use.
Poor motivation is usually an indicator that rehab may be a good option. A lack of motivation may be the result of depression and anxiety, or the fear of withdrawal sickness upon quitting.
Addiction to Xanax may have a hereditary component. If your parents or siblings show a pattern of abuse/addiction to Xanax and/or alcohol and other drugs, you may have a genetic predisposition for this addictive illness.
Therapists are Standing By to Treat Your Depression, Anxiety or Other Mental Health Needs
Ad
Elderly persons are particularly susceptible to over-sedation with Xanax and side effects of other medications for conditions such as depression. Benzodiazepines are frequently prescribed for the elderly, and an increasing risk of injuries from falls in dependent users remains a major safety issue.
Polydrug users
,
particularly in the 18-29 age group, frequently use Xanax and other benzodiazepines in order to increase or moderate the effects of other drugs.
Rehab is a critical need for this population
, especially because benzodiazepine dependence may be overlooked due to preoccupation with other drugs of abuse, such as
opioids
.
---
What To Expect from Xanax Rehab
In the absence of a rehab center in your community, a person wanting to recover from Xanax addiction can go to the ER. Staff/case management will take care of referral to the nearest inpatient/ outpatient rehab center.
The screening interview is non-judgmental and meant to assist with the most effective treatment by understanding your physical and psychological history.
If Xanax overdose is suspected, emergency treatment consists of administering flumazenil particularly if Xanax has been used alone or with alcohol. If Xanax has been used with heroin or other opiates/opioids, ER staff will administer the opiate antagonist naloxone (Narcan).
Medication
A person may be switched to a long-acting benzodiazepine such as diazepam or chlordiazepoxide (Valium or Librium) that is gradually tapered.
Treatment for Xanax addiction can consist of clonidine for hypertension and cravings, or carbamazepine (Tegretol) for seizures.
Buspirone (BuSpar) is an option for treating anxiety and is non-addictive.
Baclofen, marketed as an anti-spasmodic and muscle relaxant, has been shown in recent studies to be effective with cravings in Xanax addiction.
Psychosocial Interventions
Cognitive Behavioral Therapy (CBT) and Motivational Enhancement Therapy (MET) have been shown to be very effective (Pettinati and Rabinowitz, 2006). They help change a person's compulsive thinking and behavior, and help motivate them towards recovery and engage the anxiety/panic, which may have resulted in addiction to Xanax.
Around 15-44% of Xanax users will develop withdrawal symptoms, even if they have been taking it in therapeutic doses for a short period. Xanax withdrawal can cause anxiety, panic attacks and seizures in severe cases.
Don't let the fear of withdrawal symptoms keep you from using Xanax. Call 1-888-993-3112Who Answers? and speak to a treatment support provider for information on how to pick the right rehab program.
---
How Long Does Rehab Take?
The length of a rehab program depends on the unique dependence profile of the individual.
For example, co-occurring mental illness and simultaneous use of other drugs of abuse will require additional treatment attention, counseling and/or medication.
Elderly patients, who have had prior physical injury due to Xanax dependence, will need to have their treatment re-evaluated.
Further, studies examining patients with personality disorders show that benzodiazepine dependence can increase suicidal ideation, especially when combined with alcohol.
Because of the heterogeneity of the individuals requiring treatment, there is no clear recommendation on the length of rehabilitation from benzodiazepines. Generally, longer rehab programs have more successful outcomes, especially for polydrug abuse or comorbid psychiatric issues. Rehab programs can go from 30, 60 or 90-days.
Rehab programs generally consist of 30, 60, or 90 days.
---
Types of Rehab
Inpatient/Residential.

Inpatient rehab consists of a

highly structured environment

, with the goal of engaging and stabilizing the individual in early recovery, recovery maintenance, and transition to aftercare.

In the presence of complications from addiction to Xanax, inpatient hospitalization is the safest option, especially for those individuals particularly vulnerable to complications of Xanax/BZD dependence, the elderly, and the "club drug" population.
Withdrawal from Xanax can result in seizures, further necessitating medical supervision. It is strongly urged that anyone planning to curtail or altogether stop Xanax use should first consult with a medical professional to assess their risk for developing severe withdrawal which would mandate seeking recovery in an inpatient setting.

Outpatient

. In the absence of complications from Xanax and/or polydrug abuse, and where there is good social support in place, outpatient treatment may be more

practical and economical

than inpatient treatment.

It's important to understsand, however, that outpatient treatment does not take you out of the everyday environment and temptations to use.

Private or Luxury. Many of these facilities provide greater access to other services, such as rehabilitation for elderly patients who have had a Xanax-related injury, e.g. falls. Private rehabs may include a 'holistic' approach to recovery, which emphasizes spirituality and mindfulness. Novel therapeutic programs like Reiki or massages, diet plans, and nutritional support may also be available.

Executive Rehab

. These rehabs are designed for celebrities or CEOs who want to pursue treatment with a

minimal impact on their professional and personal lives

. Executive rehabs have the same amenities as luxury rehabs, perhaps even a little better. Personal chefs may be on call to prepare meals, and rehab programs may include the following: acupuncture, art therapy, equine-assisted therapy, massages and yoga

Given the high stress levels associated with this lifestyle, executives may have become hooked on Xanax to moderate anxiety and increase confidence levels in dealing with other professionals and/or audiences.
Treatment may also focus on the possible relapse triggers in executive and celebrity lifestyles, especially in the context of heavy social drinking and recreational drug use.

Other Specialized Treatment Programs

.

Gender-specific programs

may be helpful for women in recovery from co-occurring traumatic events in the context of their drug using or who don't want to be engaged in recovery issues considered to be of a private nature.

Age-specific treatment

for elderly patients can accommodate for a number of cognitive issues frequently seen:

BZDs, such as Xanax, slow normal brain functioning in high dosages.
Substantial intoxication and gross behavioral and cognitive impairments have been noted in individuals using high doses of Xanax/BZDs, resulting in deterioration in personal care and social interaction.
Instantly Check The Insurance Coverage
 We'll instantly check the coverage offered by your insurance provider.
 You may receive treatment at one of our facilities at a reduced rate.
 Though not required, entering your policy membership ID will help expedite your verification process.
---
Paying for Rehab
Many rehab centers understand that recovering addicts frequently face tremendous financial hardship. Payment plans may be an option.
If addiction to Xanax or other drugs has resulted in divorce and subsequent bankruptcy, many financial institutions will take this into account and provide a low-interest loan.
It is possible to borrow from retirement plans for reasons of hardship.
It may help to make a list of all available assets, including insurance policies that may have reached maturity date.
Does Insurance Cover Xanax Addiction Rehab?
The Affordable Care Act of 2010 and its extension of the 2008 Mental Health Parity and Addiction Equity Act recognize substance use disorder and its treatment as an essential element of health service provision.
Given the addictive risk associated with heavy use of Xanax, dependence on this chemical is covered. Medicare (for those over 65) and Medicaid (for persons with low income) are part of the delivery system for this coverage.
Before choosing a specific rehab center, please find out:
Details on what is covered /not covered by insurance.
How many days are covered by insurance.
Whether there is a co-pay plan.
If there out-of-pocket expenses to pay.
Whether there are any prerequisites that need to be met.

For example, some insurance providers only cover inpatient rehab if outpatient treatment was unsuccessfully attempted.
---
What Happens After Rehab?
Aftercare is critical especially for the first year of recovery. It can consist of weekly check-ins with the rehab facility simply to keep in touch, monitor progress, and may include ongoing group sessions around relapse prevention.
For elderly patients recovering from Xanax addiction, aftercare provides the opportunity to follow up on issues of nutrition and social support for those who live alone, as well as compliance with treatment protocols.
---
How to Pick a Top Xanax Addiction Rehab
NAADAC recommends reading the rehab's mission statement. This will include how the rehab defines itself, and its goals for your addiction treatment (NAADAC, 2010).
You should also consider the following:
Dual-diagnosis expertise: Some rehabs do not treat co-occurring mental illnesses, especially anxiety and panic disorders, which are common in Xanax-addicted individuals.
Consultation and integration with outside professionals, e.g. VA services for veterans, spiritual-religious support systems for elderly.
Transportation to outpatient services, especially for elderly patients.
Community involvement: A good rehab is one in which clinicians will introduce clients with co-occurring disorders to peer recovery models who can be a "bridge" to community peer groups.
Physical rehabilitation options for the elderly.
Insurance coverage, co-pay and cost.
The use of evidence-based treatments for Xanax addiction as a medical illness.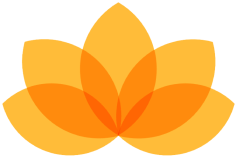 Myndfulness App
Designed to Help You Feel Better Daily
Download Now For Free
Ad