Inpatient and Outpatient Xanax Treatment Centers
Xanax Addiction and Abuse
Addiction to benzodiazepines, like Xanax, is on the rise. The abuse of benzodiazepines is highly correlated with mental health problems like anxiety and depression and, therefore, often requires a comprehensive treatment plan to address a multifactorial problem.
---
Can Xanax Abuse and Addiction Be Treated?
Yes, like any substance of abuse, Xanax addiction can be managed. Here are some examples: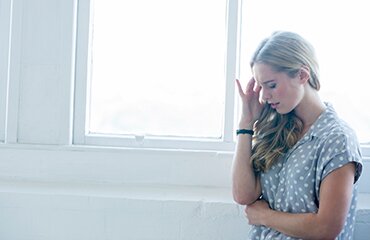 Find a Treatment Center If you think you or a loved one may need Xanax addiction treatment, don't wait. Find help now.
Medical Care: There are potentially severe health risks involved with Xanax withdrawal that may require medical supervision to assure safe management. Additionally, those who have used Xanax heavily or for prolonged periods, use other substances simultaneously, are pregnant, have psychiatric issues and/or debilitated health may also require medical care.
Psychological: Both individual and group counseling help motivate and support recovery. Specialized techniques process difficult emotions and develop healthy coping. Relapse prevention planning includes changing thoughts and behaviors that lead to addiction.
Family: Family involvement educates the family about addiction and repairs relationships that may have been disrupted by the addiction. It also helps family members identify their own individual needs and find resources for assistance.
---
Do I Need Addiction Treatment?
Below are some signs that indicate a need for Xanax addiction treatment; however it is best to consult an addiction professional to determine if you need treatment.
Physical Signs
Discomfort when the usual dose is lowered, stopped or late.
Diminished functioning such as poor coordination, slurred speech, unsteady gait, accident proneness, dizziness, drowsiness, and weakness.
Psychological Signs
Feeling your life is unmanageable.
Having poor memory, comprehension, problem-solving and decision-making abilities.
Behavioral Signs
Misusing prescriptions.
Illegally obtaining Xanax.
Using other substances to enhance the effect of Xanax.
Neglecting responsibilities (e.g. academic, occupational, family, financial and social).
Therapists are Standing By to Treat Your Depression, Anxiety or Other Mental Health Needs
Ad
---
Types of Treatment
Residential treatment is the preferred treatment option for Xanax addiction. What most people think of as 'rehab', it is typically a 30, 60 or 90-day stay in a treatment center.
Your length of stay depends upon your specific needs.
An array of services is provided. These usually include:
Individual, group and family counseling.
Education.
Skill-building.
Relapse prevention planning.
Settings, accommodations and costs vary, but there are options for everyone. They range from public and community-based options to private and luxury settings.
There are also executive treatment centers that provide accommodations for individuals who cannot completely put their business aside.
Inpatient Treatment vs. Outpatient Care
Outpatient services typically occur in a community office setting while inpatient treatment requires being admitted to a Xanax addiction treatment center. Not everyone will do well, or be safe, with outpatient services alone. The level of care is determined by individual needs.
Outpatient treatment additionally can be sought as a component of an aftercare plan for those who have been in more intensive services. It generally helps one maintain the progress made in higher levels of care.
Inpatient care can provide many benefits. As a part of many inpatient programs, supervised detox can help one get through withdrawal safely. It also gives respite from Xanax access and triggers to use. Additionally, inpatient treatment helps one learn coping strategies for managing a Xanax-free life in the community.
Medically-Assisted Treatment
A medically assisted treatment program provides supervision and monitoring during withdrawal and detox. This is the safest method for beginning Xanax addiction recovery due to the potentially serious health risks of Xanax withdrawal. Medical services can also support, treat or refer to appropriate providers in the case of co-occurring conditions.
Special populations such as pregnant women, the elderly, youth, and/or those with psychiatric or other medical problems, are among those who may require a medically assisted treatment program.
Others include those who have used Xanax for an extended period, have used heavily and/or have used other substances along with Xanax (polydrug use).
Counseling and Therapy
An effective Xanax addiction treatment program uses a variety of counseling and therapy techniques. They are designed to meet the spectrum of recovery needs both the addict and his/her family have.
Techniques work to:
Change maladaptive thinking patterns and related emotions and behaviors (e.g., Cognitive Behavioral Therapy (CBT) and Contingency Management).
Inspire hope and support the mobilization of actions that can implement change (e.g., Motivational Interviewing).
Repair family relationships and establish healthier communication, expectations and boundaries (e.g., Family Systems Therapy).
Build specific skills to enhance recovery efforts (e.g., anger management, stress management, coping with mental health symptoms and issues).
Partial Hospitalization and Intensive Outpatient (IOP)
These are structured and therapeutic programs that either provide a relatively intensive period of treatment without enrolling in a full-time residential program or provide support during a gradual transition out of residential treatment into a fully Xanax-free lifestyle – the latter type providing a 'step down' from intensive to less intensive services as recovery progresses.
Since Xanax addiction is best treated over a lengthy period of time, partial hospitalization and intensive outpatient services address a post-detox and withdrawal patient.
Partial hospitalization and intensive outpatient programs provide services for several hours per day, usually several days per week. These programs allow coping skills to be practiced that are needed for a successful re-entry into ordinary life without using substances.
---
Dual Diagnosis Treatment: What to Expect
Dual diagnosis treatment addresses Xanax addiction and any co-occurring mental health condition that is present.
It is a specialized form of treatment in which providers are trained in both addiction and mental health. They understand how each works individually and the result of having them simultaneously.
Dual diagnosis treatment is the best medical practice for those who have a Xanax addiction and a mental health problem. It manages both and develops a relapse prevention plan for both.
Some common conditions that co-occur with Xanax addiction are:
---
How to Choose the Best Xanax Treatment
There are effective and affordable options for anyone who needs Xanax addiction treatment.
There are numerous things to consider when choosing the right treatment program for yourself or a loved one. The most basic is what treatment setting is most appropriate at this time.
You must take into account any special needs such as, for example, medical services, a dual diagnosis program or executive accommodations. The location and cost of the program are also important.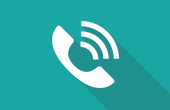 There are effective and affordable options for anyone who needs Xanax addiction treatment. Addiction support professionals at

1-888-993-3112

Who Answers?

can help determine the level of care needed and what options best suit your individual needs.
American Psychiatric Association. (2013). Diagnostic and Statistical Manual of Mental Disorders (5th ed.). Washington, DC: American Psychiatric Association.
APA. (1990). Benzodiazepine Dependence, Toxicity, and Abuse: A Task Force Report of the American Psychiatric Association. Washington, DC: APA (American Pscyhiatric Association).
Barker, M., K.Greenwood, M.Jackson, & Crowe, S. (2004). Persistence of cognitive effects after withdrawal from long-term benzodiazepine use: a meta-analysis. Archives of Clinical Neuropsychology, 19:3, 437–454.
CSAT (Center for Substance Abuse Treatment). (2006). Detoxification and Substance Abuse Treatment: Treatment Improvement Protocol (TIP) Series, No 45. Rockville, MD: SAMHSA.
Jones, J., Mogali, S., & Comer, S. (2012). Polydrug abuse: A review of opioid and benzodiazepine combination use. Drug and Alcohol Dependence, 125 (1-2), 8-18.
Jones, J., Mogali, S., & Comer, S. (2012). Polydrug abuse: A review of opioid and benzodiazepine combination use. Drug and Alcohol Dependence 125(1-2). Drug and Alcohol Dependence 125(1-2), 8–18.
Koski, A., Ojanpera, I., & Vuorie, E. (2002). Alcohol and Benzodiazepines in Fatal Poisonings. Alcoholism: Clinical and Experimental Research, 26(7), 956–959.
Martens, F., Köppel, C., Ibe, K., Wagemann, A., & J.Tenczer. (1990). Clinical experience with the benzodiazepine antagonist flumazenil in suspected benzodiazepine or ethanol poisoning. Clinical Toxicology, 28(3) , 341-356.
Miller, P. (2013). Interventions for Addiction: Comprehensive Addictive Behaviors and Disorders, Volume 3. Academic Press.
Ries, R. (1996). Assessment and Treatment of Patients with Coexisting Mental Illness and Alcohol and Other Drug Abuse, TIP. Rockville, MD: SAMHSA.
Serfaty, M., & Masterton, G. (1993 ). Fatal poisonings attributed to benzodiazepines . British Journal of Psychiatry, 163, 386-93.
Smith, D., & D.Wesson. (2013). The Benzodiazepines: Current Standards for Medical Practice. Hingham, MA: MTP Press.
Tanaka, E. (2002). Toxicological Interactions Between Alcohol and Benzodiazepines, 40(1). Clinical Toxicology , 69-75.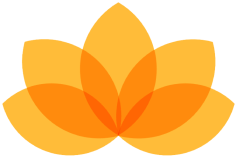 Myndfulness App
Designed to Help You Feel Better Daily
Download Now For Free
Ad