Question:
I really need your help on a relationship that I am in. I have been going out with my boyfriend for almost a year and a half. We had been friends for two years before my last boyfriend cheated on me, and I became attracted to "T." We started going out and he treated me so well. After a month and a half, I told T that I was getting cold feet about jumping into another relationship too soon. I wanted to date other people, and one day I ended up sleeping with my ex (something which I completely regret); however I still continued seeing T. Realizing that T was what I was looking for in a man, I made a commitment to him. At first T was the sweetest most loving man. However, as the relationship progressed, he began to feel it was alright to act superior towards me, call me names, and became a very short tempered and irate man. I have been on an emotional roller coaster trying to be the patient girlfriend, however, there is only so much I can take. When he becomes irate I have to be very loving and "baby" him. When he begins to act obnoxious and call me names, I begin to cry, and he tells me that I am being too sensitive. I have discussed this with him many times, telling him that he needs to stop being so mean to me. Every time he tells me he is sorry, and won't ever do it again. One minute we can be the happiest most loving couple in the world. The next minute, he suddenly remembers that I had slept with my ex, and begins calling me names. I feel like he has no respect for me when he gets into his obnoxious moods. Yet there is a very vulnerable and loving side to him. I know that he needs me in his life. I am one of his only friends that he trusts. Anne, I can't take much more of being happy only half of the time, and feeling completely miserable the other half. I've been put into a position in a relationship that I can't adjust well to. Lately, I have wanted to give up on the relationship. I am even cautious talking on the phone now, because at any second I feel like what is a loving conversation could suddenly turn into another fight. We fight every day. I don't know what to do. Please help me.
This Disclaimer applies to the Answer Below
'Anne' is the pseudonym for the individual who writes this relationship advice column.
'Anne' bases her responses on her personal experiences and not on professional training or study. She does not represent herself to be a psychologist, therapist, counselor or professional helper of any sort. Her responses are offered from the perspective of a friend or mentor only.
Anne intends her responses to provide general information to the readership of this website; answers should not be understood to be specific advice intended for any particular individual(s).
Questions submitted to this column are not guaranteed to receive responses.
No correspondence takes place.
No ongoing relationship of any sort (including but not limited to any form of professional relationship) is implied or offered by 'Anne' to people submitting questions.
'Anne', Mental Help Net and CenterSite, LLC make no warranties, express or implied, about the information presented in this column. 'Anne' and Mental Help Net disclaim any and all merchantability or warranty of fitness for a particular purpose or liability in connection with the use or misuse of this service.
Always consult with your psychotherapist, physician, or psychiatrist first before changing any aspect of your treatment regimen. Do not stop your medication or change the dose of your medication without first consulting with your physician.
Answer:
No one could adjust well to the kind of relationship you have described, and no one should have to. No one should be treated in a way that is belittling or scary, especially by someone who is supposed to care about them! And no one should have to tiptoe around their partner, for fear of starting another fight. Your boyfriend's actions are inexcusable. If you feel like some of this abuse is ok because you slept with your ex, it's not! Everyone makes mistakes in their lives; it is unfair for your boyfriend to throw yours back at you. The relationship you've described has a lot in common with a codependent one. Codependents are addicted to people much like alcoholics are addicted to alcohol. When they feel bad about themselves, they may lash out at people who are close to them, to try to build themselves up, or they may act overly generous or kind because they ultimately don't feel worthy of the relationship. Codependents often have trouble with trust, self-esteem and personal boundaries. If this sounds familiar to you, I urge you to check out: National Council on Codependence, Inc. Beyond the Blues or Co-dependency and Relationships Page If you want to try to make this relationship work, you can try going to counseling together, but this can only work if he can admit that he has a problem and commit to changing it. Many times the best thing partners of codependents can do is leave the situation. As long as you stay you are reinforcing his unhealthy behaviors as well as damaging your own self-esteem. Remember, your behaviors are the only ones you have any control over, so take charge of them, rather than trying to influence his. Best of luck to you, – Anne
More "Ask Anne" View Columnists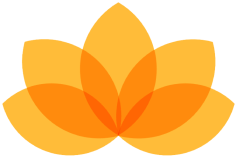 Myndfulness App
Designed to Help You Feel Better Daily
Download Now For Free
Ad