Mental Health Profession Information, Articles & Resources
What Are Mental Health Professions?
People working in mental health professions are trained to provide psychotherapy to the public. (1) Mental health jobs include therapists, counselors, psychologists, and clinical social workers. All must have a state license to practice, and they all have the option to provide services in tandem with insurance companies.
There are key differences between professionals offering psychotherapy, including specialties, approaches, orientations, and credentials.
Mental Health Professions — In The News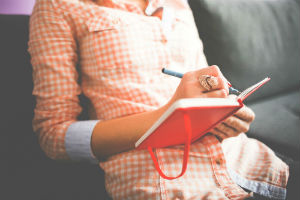 TUESDAY, Sept. 23, 2014 (HealthDay News) -- The number of 'rogue' wholesale distributors selling fake or unapproved prescription drugs is growing, so doctors need to be vigilant when purchasing medicines, the U.S. Food and Drug Administration warned Tuesday. In a statement, the agency said the problem is so widespread... Read More
---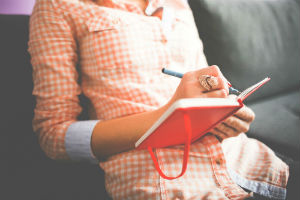 TUESDAY, May 20, 2014 (HealthDay News) -- Almost 80 percent of doctors in the United States have switched from paper to electronic health records, new government statistics show. By 2012, almost 72 percent of physicians had made the change, compared to just under 35 percent in 2007, according to the... Read More
---
Related Questions & Answers
I have had the same therapist for more than 15 years, on and off. This therapist has recently been seeing me for free, well, not... Read More

QUESTION: Why do mental health 'specialists' have such negative descriptions of us? Bipolar behaviors are not always improper? Why can't they see that... Read More

I have a question about communication between health professionals. I have been to see a social worker, and a psychiatrist over the past year and... Read More
---
Types of Mental Health Professions
If someone has a mental health concern, their first step might be to contact their family physician. The doctor can make a referral to the appropriate mental health professional for their needs. It's also possible for someone with a mental health issue to conduct research online and select a professional to help them independently. 
Below is an exploration of some common mental health professions.
Therapists & Counselors
Therapists and counselors typically have a masters-level education in evaluating mental health and using psychotherapy to reduce negative symptoms and increase quality of life. (2) Also known as counseling psychotherapists, they conduct assessments and offer emotional support to clients drawing from their wealth of knowledge of therapeutic techniques. 
They usually have a specialty, such as substance use or families, and they also ground their work in one or more theoretical orientations. 
Elements of Psychotherapy
Counselors and therapists are two of the most common providers of psychotherapy, although psychiatrists and clinical social workers also offer it. In addition to tailoring treatment to a specific disorder, such as anxiety or depression, professionals might use one therapeutic approach or incorporate several into an integrated approach.
Some elements are common across the majority of orientations and modalities: (3)
Identifying long-standing automatic thought patterns and beliefs that limit a person's ability to reach their goals

Learning to put space between self-defeating thoughts, question them, and understand how they influence behavior—then change them

Exploring interpersonal relationships and learning skills to improve them

Moving from getting stuck in how problems make the patient feel to problem-solving

Learning how mindfulness and relaxation can help to regulate emotions

Using exposure to increase tolerance to stress

Linking behaviors to emotions

Therapist acts as a consistent, supportive, and trustworthy authority figure to provide comfort and emotional support to the patient

Creating safety plans     
Psychologists
Psychologists are mental health professionals who usually have doctorate-level degrees focused on social, emotional, and cognitive processes and behavior. (4) They might work independently in private practice, as part of a healthcare team or in a school setting, teaching or providing clinical services. Unlike psychiatrists who are medical doctors, psychologists study behavior and development and treat mental illness using psychotherapy.
In two states, New Mexico and Louisiana, clinical psychologists can prescribe medication, but not elsewhere. In all states, they examine and document how people relate to each other and the world. Practicing psychologists interview clients, administer assessments, and provide therapy. On the other hand, research psychologists conduct and publish studies to progress the science of human thought and behavior. (5) 
Clinical Social Workers
Like psychologists and counselors, clinical social workers study behavior, conduct assessments, and provide therapy. (6) Unlike other mental health professions that offer psychotherapy, they tend to primarily work with the state or nonprofits and operate within low-income, disadvantaged, or underserved communities. (7) They're masters-level professionals who create treatment plans that include psychotherapeutic interventions to support clients' mental, physical, and emotional health. 
Additionally, clinical social workers offer case management, advocacy, and hospital discharge planning. They also help clients gain access to healthcare, housing, child protection services, and employment.  
Theoretical Orientations
Every mental health professional who practices psychotherapy uses established philosophies, known as theoretical orientations, to guide therapy sessions. Some specialize in one orientation, while others use a blended approach. Popular examples include:
Cognitive behavioral therapy (CBT):

CBT explores how beliefs and thoughts influence behaviors that lead to undesirable outcomes. It aims to help patients change how they feel and act through the identification of negative beliefs and mindful alteration of how they think. (8)

Psychoanalytic:

This approach suggests the unconscious is the primary driver of thoughts, emotions, and motivations. It seeks to address upbringing, release repressed emotions, and promote interpersonal growth to help the client find inner harmony. (9)

Psychodynamic:

This is an evolution of psychoanalytic therapy where there's more of a focus on how past experiences drive current behaviors. Treatment providers help patients see how these patterns play out in daily life and help them learn how to break them. (10)

Person-centered:

In this humanistic approach, a mental health professional provides a nonjudgmental environment and empowers the client to discover their own solutions. (11)

Narrative: 

This type of psychotherapy is based on the idea that people create a narrative of their life story that's oversaturated with struggle and sadness—therefore limiting themselves. Clients learn to separate themselves from their problems and address issues head-on. (12)

Family systems:

Also known as a systemic approach, clinical social workers, therapists, and psychologists use this orientation to help couples and families. Rather than treating individuals in isolation, there's a focus on how issues and disorders trigger knock-on effects in all members of a family system. (13)
Counselors, therapists, psychologists, and clinical social workers offer individual therapy, couples therapy, and family therapy and oversee group therapy sessions. 
More Mental Health Care Jobs
Treating mental health requires a multidisciplinary team of experts. Below are more job roles associated with mental health professions:
Art therapist

Child psychotherapist

Dietician

Music therapist

Neurologist

Neuropsychologist

Mental health nurse

Occupational therapist

Psychiatrist
Therapists, counselors, psychologists, and social workers provide psychotherapy to people experiencing mental health disorders. They're all educated to a post-graduate level and use a range of techniques to help clients, although their specialization and areas of expertise can vary significantly.
While it's important to ensure a mental health professional has a license, people seeking care should also consider interviewing potential treatment providers. (14) It's just as important to feel a positive connection with them as it is to confirm their credentials, approach, and experience. (15)
Sources