How To Convince My Wife To Seek Help
Question:
Dr.,

I and other people intimate people in my life suspect that my has a personality disorder. Maybe it's borderline or narcissistic personality disorder. However, it doesn't prevent her from being successful, professionally, or to function socially most of the time. Her family, her sister,mother and I, bear the brunt of her violent temper flares. Recently, this has spilled over to my family, my mother and sister, as well.

We have three children who, I believe, are not in direct physical danger. But, she shows reckless behavior when in crisis. She uses alcohol and is abusive even if she never drinks. She is also a reckless driver. She does not refrain from acting violently and using verbal abuse toward me when in front of the kids or to turn a cold shoulder to them. This is starting to worry me as the kids get older.

She does attack me physically as well as verbally, and, even once threatened me with a kitchen knife. I was never seriously hurt nor do I believe she is capable of seriously hurting me or others. I do believe she is a danger mainly to herself in the long term and, indirectly therefore, to her children. Fortunately, I was able to refrain from ever retaliating to her physical violence.

Therapists are Standing By to Treat Your Depression, Anxiety or Other Mental Health Needs

Ad

Overall, my main concern is that she is ruining her life and might damage her kids in the process. The precedent in her family is that her father might have had a similar problem. He was violent, beat his wife and my wife's older sister. Also, something very peculiar, enforced for two decades before his death was an absolute interdiction for my mother-in-law and her children to see any family member on that maternal side. As best as I could understand, it seemed to be motivated by jealousy or envy. He himself was the unrecognized son of a man of the cloth and also from a different "race" and I certainly believed he suffered from it from the story I hear in the family.

In that context, her growing aggressiveness toward my family renews my concern. Signs of this disorder appeared a few weeks after we met but they were infrequent and she was remorseful afterwards, even promising me to seek help. She never did and eventually stopped showing signs of remorse. She usually attributes her problems to others. She finds "whose fault it is" and is manipulative of other's emotions by using false analogy syllogisms. This is standard modus operandi for her. A mundane discussion about a movie can turn violent if, for example, no one does shares her enthusiasm.

Ongoing development in her behavior seems to show she is "copying" her father's behavior. Her sister recognizes this is the case, but, her mother is in denial as my wife is. They attribute the episodes of violent anger to something that is normal, due to stress, or to my behavior toward her.

The father's problems were a "family secret" and they seem to tried to ignore it after his death.

I am of course growing more distant in the current situation. I want to protect myself and my children, which I think is appropriate in the circumstances but is confusing to my wife.

A short text like this is, of course, not sufficient for a diagnosis.

My specific question is the following: how can a husband and a sister-in-law combine to convince a wife/sister to get help for a potential personality disorder? If that is not possible, what are the odds of these types of personalities to act responsibly in separation proceedings, especially with respect to child custody?

Thanks for your advice.
This Disclaimer applies to the Answer Below
Dr. Schwartz responds to questions about psychotherapy and mental health problems, from the perspective of his training in clinical psychology.
Dr. Schwartz intends his responses to provide general educational information to the readership of this website; answers should not be understood to be specific advice intended for any particular individual(s).
Questions submitted to this column are not guaranteed to receive responses.
No correspondence takes place.
No ongoing relationship of any sort (including but not limited to any form of professional relationship) is implied or offered by Dr. Schwartz to people submitting questions.
Dr. Schwartz, Mental Help Net and CenterSite, LLC make no warranties, express or implied, about the information presented in this column. Dr. Schwartz and Mental Help Net disclaim any and all merchantability or warranty of fitness for a particular purpose or liability in connection with the use or misuse of this service.
Always consult with your psychotherapist, physician, or psychiatrist first before changing any aspect of your treatment regimen. Do not stop your medication or change the dose of your medication without first consulting with your physician.
Answer:
Thank you for you detailed and clear description of what is happening in your home. It must be extremely traumatizing for yourself, children and the entire family. Having said this, I am urging you to stop attempting to diagnose her. What is important is to focus on her behavior and the impact that it's having on all of you, especially the children.
You state that you do not believe she could hurt you or others. You need to reassess your belief about this. The clear evidence is that her behavior has been violent towards you and she even threatened you with a kitchen knife. She drives recklessly and, assuming the children are in the car with her, puts them in danger, not to mention other drivers and pedestrians. It is urgent that you realize that she is a danger to you and everyone around her. You are not safe, your children are not safe and the family is not safe…in my opinion and in light of the very clear facts you have presented here.
Under these circumstances, there is really no need to convince your wife to go and get psychological help. The very next time she is out of control and threatening, you need to immediately call "911" and report her threats very directly and clearly. When they get there you can explain her past actions, including her threatening with a knife. You are right to want to protect your children. Understand that they need to be protected from their mother. My guess is that all of this could end up going to child protection services unless you call 911 the next time. A neighbor, friend or family member could end up calling child protection and the police if you do not.
I am not at all sure why you are so certain that your wife will not hurt anyone? You must get out of your denial, and fast.
By the way, her alcohol abuse only "adds fuel to the fire." When she drinks she is even more volatile and, potentially, more violent.
Thank you for presenting all of the facts but you must concentrate on what is happening in the present. You need to focus on her actions, her behavior without inserting your opinion, such as that she would never be harmful.
My guess is that it will not be a long time before her behavior once again spills over into threats and even violence, including towards you. That is another factor. You must stop thinking that you are immune from being seriously harmed by this woman. Call the police when she makes threats or hits you or throws things at you.
This is a very serious situation.
More "Ask Dr. Schwartz" View Columnists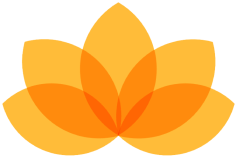 Myndfulness App
Designed to Help You Feel Better Daily
Download Now For Free
Ad