Introduction to Pregnancy
This document provides an overview of pregnancy; the reproductive process through which a new baby is conceived, incubated and ultimately born into the world. Many facets of pregnancy are covered starting with the preparation and planning stages, and moving through conception, fetal development, labor and delivery, and post-partum (or post-birth) stages. The document describes normal, uncomplicated pregnancy in some detail, and also contains information concerning more difficult pregnancies, including pregnancies for women with chronic illnesses and other health complications.
Pregnancy is a unique, exciting and often joyous time in a woman's life, as it highlights the woman's amazing creative and nurturing powers while providing a bridge to the future. Pregnancy comes with some cost, however, for a pregnant woman needs also to be a responsible woman so as to best support the health of her future child. The growing fetus (the term used to denote the baby-to-be during early developmental stages) depends entirely on its mother's healthy body for all needs. Consequently, pregnant women must take steps to remain as healthy and well nourished as they possibly can. Pregnant women should take into account the many health care and lifestyle considerations described in this document.
Though we have tried to present relatively comprehensive coverage of pregnancy, this document should only be considered to be an overview. It will hopefully introduce you to some new ideas, and help you to learn about aspects of pregnancy that you may not have previously encountered, but it does not contain or provide all the information you will need to make informed choices as you go through your own actual pregnancy. Be sure to see your doctor when you become pregnant. Share with him or her any questions or concerns you may have about your pregnancy. Your doctor, and other specialized health care providers including nurses and midwives, will be some of your more important allies during your pregnancy. They are in the best position to guide you through the process and to make authoritative recommendations that will best benefit your baby-to-be's development and future health and welfare.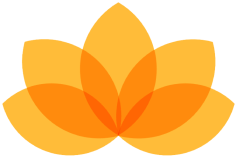 Myndfulness App
Designed to Help You Feel Better Daily
Download Now For Free
Ad