I Am Bulimic For More Than 10 Years, And It Is Killing Me...
Question:
I don't know exactly where to start… I have been a "hard-core" bulimic now since I was 14 (am 27 now), throwing up as much as 7 times a day. The only time I was ever able to "control" this was when I was on drugs (the non-Rx kind) of which I have been clean of for 2 1/2 years. Lately, my eating, purging habits have gotten out of control. I mean, I KNOW I have a problem. I KNOW I cannot eat and purge in the way that I am, and I feel completely powerless about it. I can easily eat up to 20,000 calories in a sitting, purge, and then do it again. I've counted, and it makes me sick, but I cannot stop. I am afraid to tell my friends, I fear that they will not know how to respond and judge me. I cannot afford to get "real" help, for I am putting myself through school, and that is another reason this is scaring me. I am eating (on average) SIXTY DOLLARS worth of junk food a DAY!!!! (of which I immedeatly purge). I CANNOT afford this! I am short on rent almost every month!!! I don't know what to do! I need help, but I dont know where to turn or… or anything. I feel lost, guilty, and scared, I know that this is HORRID for my health and for my mental well being, but how can I stop? I should also mention that I am Bi-Polar, diagnosed at age 9, and have not been able to be on my meds for about a year plus now (financial reasons). Sometimes, I get so frustrated with myself and my eating habits, I just, I don't want to do it anymore, and that scares me more than anything…. please, any help you can give me, I would greatly appreciate. Thank you.
This Disclaimer applies to the Answer Below
Dr. Schwartz responds to questions about psychotherapy and mental health problems, from the perspective of his training in clinical psychology.
Dr. Schwartz intends his responses to provide general educational information to the readership of this website; answers should not be understood to be specific advice intended for any particular individual(s).
Questions submitted to this column are not guaranteed to receive responses.
No correspondence takes place.
No ongoing relationship of any sort (including but not limited to any form of professional relationship) is implied or offered by Dr. Schwartz to people submitting questions.
Dr. Schwartz, Mental Help Net and CenterSite, LLC make no warranties, express or implied, about the information presented in this column. Dr. Schwartz and Mental Help Net disclaim any and all merchantability or warranty of fitness for a particular purpose or liability in connection with the use or misuse of this service.
Always consult with your psychotherapist, physician, or psychiatrist first before changing any aspect of your treatment regimen. Do not stop your medication or change the dose of your medication without first consulting with your physician.
Answer:
You have described your despair in very vivid terms. It is clear that you are extremely anxious, depressed and worried about your situation. Please remember that there is nothing worse than believing that you are helpless and hopeless. The fact is that there are things you can do to get help and I will suggest some of them.
First, the fact that you have been diagnosed with a bipolar illness dating back to when you were nine years old means that you may qualify for disability insurance. That is important for you to know because with disability you would get Medicare and Medicaid health insurance. With those you could get medical coverage, including psychiatric care, that would also pay for prescriptions.
Another approach would be to go to the medical department at your college or university to get medical and psychiatric care. They could help you with both your bipolar and eating disordered problems. That is what they are there for.
There are also not for profit mental health agencies, such as Catholic Charities, as well as city and municipal hospitals with mental health clinics that could provide care for your psychiatric difficulties. They could also help you apply for disability and even emergency Medicaid.
Therapists are Standing By to Treat Your Depression, Anxiety or Other Mental Health Needs
Ad
It is really important that you get back on medication for your bipolar disorder so that your moods become stabilized. The mood swings, especially depression, make you want to binge and purge. You see, bulimia is really an addictive disorder in many ways and it mimics other addictions. It is no surprise that you were once using drugs and are now struggling with bulimia. The same neurological pathways in the brain are affected by both drugs and bulimia. You probably know or will now know that bipolar disorder and problems with addiction go together. Addiction is an attempt to self medicate for those with bipolar disorder.
There are additional things you can do, although and to repeat, getting back on medication is the first step. Here are some suggestions:
1. When you feel the impulse to binge and purge call a friend, go to the Internet, get out of the house… do something to distract yourself until the impulse passes.
2. Along with #1 above, join our community forum and post whenever you feel the impulse to binge and purge. People will respond to you and the writing helps. This costs nothing but you will get a lot of support. On our community site, there are forums for eating disorders and bipolar disorders as well as other forums for many problems. You are welcome and encouraged to participate. Join today.
3. Learn to do meditation and yoga, they are probably available at your school, to help calm your emotions. They are a good substitute for binge and purging.
Remember, do not despair because there is help available.
Good luck
More "Ask Dr. Schwartz" View Columnists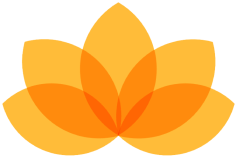 Myndfulness App
Designed to Help You Feel Better Daily
Download Now For Free
Ad