My Husband Has Admitted He Is An Alcoholic...how Do We Heal
Question:
During a solo visit abroad to his family, my husband finally admitted that he is in fact an alcoholic and wants to stop drinking and be less selfish. I am really happy about this as it is something I prayed for. However, he is still abroad and with his family and I am alone, with no idea when he is coming home. We have only been married 11 months, our anniversary is fast approaching. I am going to start a new job that will involve us relocating. I really want my husband to get healthy, I want to feel like I am a part of his healing, but I feel like he is rejecting my help and not wanting to face this together. Also I feel like I was good enough to be with while he was drinking and abusive, but now that he is trying to get better there is no space for me in his life and that makes me afraid and angry at the same time. Our marriage is young and I think that we should face these obstacles together and be supportive for each other. My immediate family is deceased, so he is my only family and I feel like he has not considered my needs in this equation.
This Disclaimer applies to the Answer Below
Dr. Schwartz responds to questions about psychotherapy and mental health problems, from the perspective of his training in clinical psychology.
Dr. Schwartz intends his responses to provide general educational information to the readership of this website; answers should not be understood to be specific advice intended for any particular individual(s).
Questions submitted to this column are not guaranteed to receive responses.
No correspondence takes place.
No ongoing relationship of any sort (including but not limited to any form of professional relationship) is implied or offered by Dr. Schwartz to people submitting questions.
Dr. Schwartz, Mental Help Net and CenterSite, LLC make no warranties, express or implied, about the information presented in this column. Dr. Schwartz and Mental Help Net disclaim any and all merchantability or warranty of fitness for a particular purpose or liability in connection with the use or misuse of this service.
Always consult with your psychotherapist, physician, or psychiatrist first before changing any aspect of your treatment regimen. Do not stop your medication or change the dose of your medication without first consulting with your physician.
Answer:
One of the most difficult things that married couples and families face is how to cope with change? For example, logic states that you would be joyfully happy now that your husband admitted to his alcoholism, selfishness and abusiveness. Yet, you fear being alone. Please understand that your reaction is really quite understandable. So very frequently, people have a natural instinct towards maintaining the status quo even when it is terrible.
In many ways (but not all ways), your husband really does need to face up to his drinking problem without you. I would urge him to do a number of things depending on how bad a problem he has:
1. If he is very seriously addicted to alcohol he will need help withdrawing from drinking. In this case, he needs to enter a detox unit in a hospital that helps people withdraw from this drug. Usually, the in hospital stay is about 4 days and the withdrawal is fairly painless.
By the way, by "seriously addicted" I mean that he drinks from morning to night everyday or fairly close to that.
Therapists are Standing By to Treat Your Depression, Anxiety or Other Mental Health Needs
Ad
2. If his is not yet an extremely serious case, he can begin attending Alcoholics Anonymous (AA) meetings. In fact, AA recommends that, for starters, people should attend every day for 100 days (please excuse me if I do not have the number of days correct). These are days in a row and it is recommended that he do this more than once per day.
3. In addition to these steps and after he is off of alcohol after the hospital, there is now excellent medication that blocks the craving for alcohol. He needs to see his Medical Doctor or Psychiatrist for this.
4. I would recommend a psychiatrist or psychologist just to diagnose whether or not he has another psychiatric disorder such as Bipolar Disorder, Adult Attention Deficit Disorder, etc. If the diagnosis is positive for any disorder, he can be treated. It is fairly common for alcoholism to be accompanied by an underlying disorder.
What about you?
AA has meetings for family members. I urge you to begin attending these. They are called Alanon and can be very helpful to loved ones surrounding the alcoholic person. You will learn about this disease at Alanon and how to cope with your husband.
There is a wealth of reading material in the book stores on alcohol and drug abuse, both for the patient and the family. I suggest you begin reading. I have no specific book in mind.
To return to the start of my response to you, I want to stress the fact that getting healthy is not a threat to you or your marriage. In fact, it is a good thing.
Best of Luck in your husband's recovery and in your marriage.
More "Ask Dr. Schwartz" View Columnists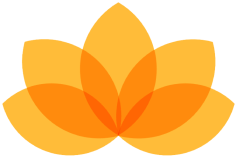 Myndfulness App
Designed to Help You Feel Better Daily
Download Now For Free
Ad