Question:
Dear Anne, I am a 44 year old woman, attractive, and within this past year, I have been through some rough times. I got involved with a man who I didn't love but he told me he loved me and I became "obsessed" with him. After 8 months of disaster, and 2 months to heal myself, I met a guy who I fell head over Heels for. I almost became a doormat even if he told me that he was not in love with me I kept on hoping that he would change. So, after a lot of pain, it only lasted 6 months, I decided to let him go. I was very obsessive from the beginning. Then, right away, I met a very nice gentleman and he seems to have some incredible potential but I cannot trust, I am showing again signs of obsession. I have only kissed him and he's been very understanding, I want to take it slowly with him, but I am living every moment with fear (not to see him, that he may be with someone else, that he is not telling me the truth, that he doesn't want me (even if he tells me and shows me the opposite). I like him very much and would like to try to keep this one and become intimate eventually on a healthy level. What's wrong with me? I have been in constant pain for the past year now and I want to get back to who I was before; A very confident, self-sufficient and happy woman. Could it be physiological or childhood traumas that are re-surfacing?
This Disclaimer applies to the Answer Below
'Anne' is the pseudonym for the individual who writes this relationship advice column.
'Anne' bases her responses on her personal experiences and not on professional training or study. She does not represent herself to be a psychologist, therapist, counselor or professional helper of any sort. Her responses are offered from the perspective of a friend or mentor only.
Anne intends her responses to provide general information to the readership of this website; answers should not be understood to be specific advice intended for any particular individual(s).
Questions submitted to this column are not guaranteed to receive responses.
No correspondence takes place.
No ongoing relationship of any sort (including but not limited to any form of professional relationship) is implied or offered by 'Anne' to people submitting questions.
'Anne', Mental Help Net and CenterSite, LLC make no warranties, express or implied, about the information presented in this column. 'Anne' and Mental Help Net disclaim any and all merchantability or warranty of fitness for a particular purpose or liability in connection with the use or misuse of this service.
Always consult with your psychotherapist, physician, or psychiatrist first before changing any aspect of your treatment regimen. Do not stop your medication or change the dose of your medication without first consulting with your physician.
Answer:
What's wrong is that you have lost your 'center' – your internal knowledge that you are a good and worthy person. A 'centered' woman understands that she is valuable without needing this value reflected in the attitudes and opinions of others. People who don't have their center look for a simulation of it in how others around them regard them. For example, you are looking for your center by using how successful you are in finding 'love' with a man as a mirror. You can't relax or trust in your own goodness, even when you find someone who does appear to love you, becuase you can't control him really – he might be too good to be true, or he might go away. I'll bet that a lot of the obsessiveness you are experiencing stems from you somehow needing a man's approval of you before you believe that you are valuable. Don't worry too much about having lost your center. We all do it, and you can grow a new one or find your old one if you work at it. People who have lost their center usually are 'other oriented'; they ask questions like, "what does he want?", and in general try to win the love they need through how they can appease others into loving them. A more centered question to ask is, "what do I want?" (and no the answer is not "I want him to love me!"). Taking the time to focus on what you want for yourself, what you can tolerate, and what you can't, what you like and what you don't, can make it easier for you to identify the relationship that will ultimately be healthy for you to be in. You may want to take a break from relationships for a while, and just focus on entertaining yourself and finding your worth in self-improvement projects you take on for the sheer joy of doing something you want to do. You may also want to explore your loss of center with a therapist – therapy (psychodynamic psychotherapy in particular) is a very good tool for helping one figure out who one is. Good luck!
More "Ask Anne" View Columnists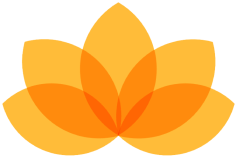 Myndfulness App
Designed to Help You Feel Better Daily
Download Now For Free
Ad