Will He Hit Me Eventually?
Question:
I am in my second marriage at 50 to a man who has Bipolar Disorder. He has been on Lithium since his 20's. It started on our honeymoon where he became very angry over something little that I said or did. He was verbally abusive. This has gone on for the past 2 yrs. At first I thought it was my fault (Because he said it was). I would apologize and try not to set him off. It continued to happen and I started to log what happened and what was said.

We went to counseling. He became more abusive when I realized this was not my problem. He would call me F–ing b— and stupid B—, tell me I was uneducated and could not understand his higher thinking. (He has his Masters degree and I have only 2 yrs of college).

He has walked into me 2 times and pushed me. He got into such a rage that his face turned red, his veins bulged and he foamed at the mouth as he yelled in my face and then made a fist before slamming it into the table in front of me. I have 2 girls at home, one who is under 18. He has started to be verbally abusive in front of them and to them. I have stopped sleeping in the same bed when he is mad because he has turned on all the lights at 2 a.m. and elbowed me etc.

I won't ride in the car with him because then I am a captive audience for his yelling. I filed for a divorce in Feb 2010 but then gave him yet another chance (I left the divorce papers in place). He was nice for awhile and now is back to being abusive.

Therapists are Standing By to Treat Your Depression, Anxiety or Other Mental Health Needs

Ad

Now our marriage counselor says he thinks he can help him. My husband admits he is verbally abusive and does not want to abuse me. I am at the point of living separately in the same house. I don't know when his next "explosion" will be and if he will someday hit one of us. I never know what will make him mad…some little thing that another time wont even bother him.

My friends are concerned for our safety even though he has never actually "hit" me or my girls. I have read the Verbally Abusive Relationship by Patricia Evans and that's what made me understand what was happening to me finally.

Can someone unlearn bad behavior at 57 when they are
Bipolar and probably have a personality disorder?
This Disclaimer applies to the Answer Below
Dr. Schwartz responds to questions about psychotherapy and mental health problems, from the perspective of his training in clinical psychology.
Dr. Schwartz intends his responses to provide general educational information to the readership of this website; answers should not be understood to be specific advice intended for any particular individual(s).
Questions submitted to this column are not guaranteed to receive responses.
No correspondence takes place.
No ongoing relationship of any sort (including but not limited to any form of professional relationship) is implied or offered by Dr. Schwartz to people submitting questions.
Dr. Schwartz, Mental Help Net and CenterSite, LLC make no warranties, express or implied, about the information presented in this column. Dr. Schwartz and Mental Help Net disclaim any and all merchantability or warranty of fitness for a particular purpose or liability in connection with the use or misuse of this service.
Always consult with your psychotherapist, physician, or psychiatrist first before changing any aspect of your treatment regimen. Do not stop your medication or change the dose of your medication without first consulting with your physician.
Answer:
I do not believe you are asking the correct question. After reading your posting, my question is, not can he unlearn bad behavior, but, can you learn to live without being abused any longer?
It is very striking to me that you have tolerated an enormous amount of abuse from this man. Bipolar Disorder is neither an excuse nor an explanation for his attitude and behavior. There are many people with this disorder and who are married and happy. There is nothing inevitable about having Bipolar Disorder and acting abusively.
You state that he has not yet been physically abusive but then report that he has pushed and elbowed you. You state that he gets so angry that his veins stand out. In other words, he has great difficulty controlling himself and will, most likely, hit you and your children at some future time, in my opinion. Do you want to wait until he harms you or the children? There are tragic cases in which physical abuse became deadly. Do you want to risk that happening?
Remember, people who are abusive almost always vow that they were wrong and will never do it again….then, it happens again.
I want to emphasize that you have a responsibility to protect your children as well as yourself. In my opinion, abuse is abuse, whether its verbal or physical. That is why I will give you my opinion that you may or may not agree with: Get out of this marriage, and you and your children, far away from him.
As for your marriage therapist let me just say that, if it was me, I would not bet the safety of my family and myself on what any therapist says.
My recommendation is that you find a good therapist for yourself or a self help group for women who have suffered from abuse, so that you can get all the emotional support you will need to end this relationship.
Best of Luck
More "Ask Dr. Schwartz" View Columnists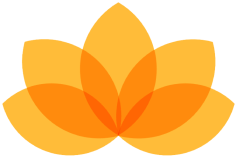 Myndfulness App
Designed to Help You Feel Better Daily
Download Now For Free
Ad