Gary Gilles is a Licensed Clinical Professional Counselor in private practice for over 20 years. He is also an adjunct faculty member at the University ...Read More
---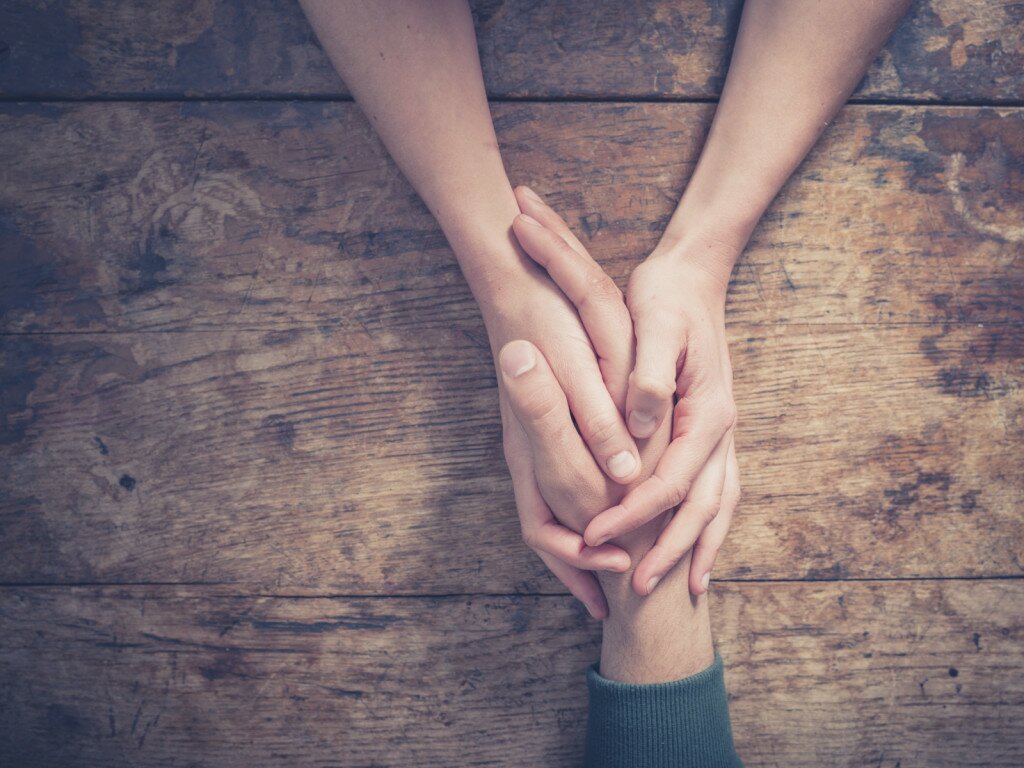 Ellen B., 35, was trying to be a responsible adult when deciding to get involved in her parent's healthcare decisions after her father was diagnosed with a brain tumor. Prior to her father's diagnosis, both of her parents had been relatively healthy and had always seemed capable of taking care of themselves.
But Ellen's assumption was quickly called into question when she tried to gather more information on what the doctor had told them in that fateful appointment. When her parents could not provide specific details from this conversation about her father's current condition, treatment options and prognosis, Ellen knew she needed to get involved.
Ellen is one of a growing number of middle-aged adults who find themselves "sandwiched" between caring for their own children and also caring for sick or aging parents. It's a difficult juggling act, but as life expectancy rises, it's one that millions of adult children are either currently facing or will face in the near future.

Health Literacy Matters
There is probably no more difficult realm to sort out when caring for an aging parent than healthcare. Seventy-nine percent of those over age 70 have at least one chronic condition, while one-third have three or more chronic diseases. On average, these elderly adults go to the doctor about 10 times a year and most take multiple prescription medications for these conditions. If that wasn't difficult enough to manage, it often becomes even more complex with ever-changing Medicare laws, reimbursement schedules and paperwork. It's unsurprising that many older adults feel overwhelmed at having to take this on.
A complex healthcare system also creates other challenges because it requires a certain degree of health literacy to be able to makes sense of it all. Health literacy is defined as a person's capacity to obtain, process and understand basic health information and services needed to make appropriate health decisions. Practically speaking, it includes the ability to understand instructions on prescription drug bottles, appointment slips, medical education brochures, doctor instructions and consent forms.
But health literacy also requires listening, analytical, and decision-making skills, and the ability to apply these skills to health situations. The type of health information that is available today can even overwhelm those with advanced literacy skills. To make matters worse, many healthcare professionals do not speak in terms that are easy for older adults to understand and typically don't spend significant time with each patient in order to address their questions.
Low health literacy is particularly common among older adults. According to the American Medical Association Foundation, more than 66 percent of U.S. adults age 60 and older have inadequate or marginal health literacy skills. Studies have shown that patients with limited health literacy skills enter the healthcare system in worse physical or mental health, are more likely to have chronic conditions and are less able to manage them effectively. Limited health literacy skills are also associated with an increase in preventable hospital visits, as well as overall admissions and use of emergency services.
The overriding expectation in consumer circles is that older adults should be their own advocates to ensure that they get the best healthcare possible. That often translates to finding the right doctor, speaking up at doctor's appointments, getting answers to questions and doing your own research. But for older folks with a lower health literacy who already feel confused by the system, meeting those challenges often isn't possible.
Knowing When to Step In 
Here are several important questions you can ask yourself to better assess whether your parent needs for you to be his or her health advocate:
Is your parent expressing a desire for help?

How would you assess your parent's health literacy? Is she easily overwhelmed by details about her condition? Does she typically ask pointed questions of healthcare providers to get the necessary information? Is the information she provides accurate and thorough?

Does your parent exhibit any cognitive difficulties such as memory loss or confusion?  

Does your parent's health suffer in any measurable way due to a lack of being proactive with healthcare professionals?

Are there vision or hearing impairments that would make communication with healthcare providers difficult or confusing?
By patiently and accurately assessing your parent's capacity to manage their own healthcare, you will know more clearly when it is time to step in. Be sure to do so with grace, respect and sensitivity so that the transition to you being the primary healthcare advocate will be a smooth one.
Image Source: iStock
Read In Order Of Posting