Inpatient and Outpatient Ketamine Treatment Centers
Ketamine Addiction and Abuse
Once a relatively minor player on the party drug circuit, the illicit, non-medical use of ketamine continues to be reported at alarming rates.
Further, although it was assumed that regular ketamine use does not lead to dependence, research is increasingly demonstrating that a significant portion of ketamine users will develop dependence after one year of use.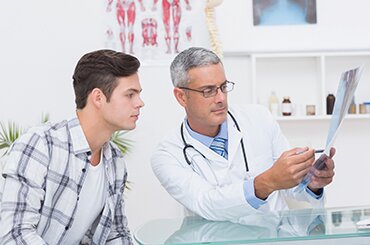 ---
Can Ketamine Abuse and Addiction be Treated?
Ketamine addiction can be treated when the full spectrum of issues that play into the development of a substance dependency are properly addressed.
Ketamine is more commonly used by adolescents and young adults who are introduced to it at a party or rave. The social aspect of this scene can makes it more difficult for this age group to stop using. In some cases, incentives and rewards can make treatment and sobriety appealing to this demographic.
Therapists are Standing By to Treat Your Depression, Anxiety or Other Mental Health Needs
Ad
Ketamine addiction is a disease caused and influenced by a person's biology, psychology and sociology.
Therefore, ketamine addiction can be treated when all the affected areas are properly addressed. If we fail to treat any part of the disease, a relapse back into active using is possible.
---
Do I Need Addiction Treatment?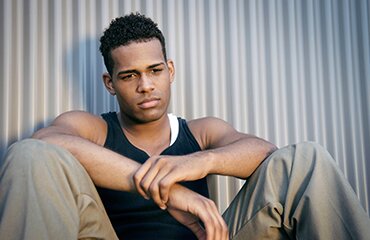 Find Treatment Today If your use of Ketamine has gotten out of control and you need help, don't wait any longer. Find a treatment center today.
Consider the following:
If you have ever tried to stop using ketamine, but you have been unsuccessful, you may need to go to treatment.
If you experience cravings for ketamine or your days are becoming consumed thinking about it, this can indicate an addiction to it.
If most of your time is spent in activities associated with getting and using ketamine, to include:

Finding someone who has it.
Driving to get it.
Spending a lot of money on it.
Finding a place to use it without anyone knowing.
Hiding it.
Making sure you have enough for the next day.

If your use of ketamine has disrupted areas of your life like your relationships with family and friends, school or work performance, mental health and physical health.
If your loved ones are concerned about your ketamine use, this may be an indication that you need treatment.
---
Types of Treatment
Residential Treatment

Residential treatment, also known as rehab, is inpatient treatment where you temporarily live at the facility.

You have access to medical support and counselors and other staff members who will help you learn the skills necessary to cope with life without using ketamine. You will interact with other people who are in treatment for the same thing, helping you build a sober support network.

Residential treatment may be better for long-term ketamine users because of the physiological risks, for example:

Ketamine's stimulation of the cardiovascular system may lead to hypertension or strokes, particularly in people who are already susceptible to cardiac illness. This effect is exacerbated by poly-substance use.
Further, ketamine can cause severe urinary tract destruction, and depending on the symptoms and extent of damage, medical care may be necessary during abstinence.
Kidney dysfunctions, reported in long-term users, may require the supportive care of medical professionals.

Inpatient Treatment vs Outpatient Care

There are different options for inpatient treatment aside from residential treatment.

Luxury/private treatment affords you a private room in a secluded location and executive treatment allows you access to Internet, cell phones and computers so you can keep up on work while receiving treatment.
Outpatient treatment involves therapy at a treatment center you go to several times a week while living offsite.

Medically Assisted Treatment

There are currently no FDA approved medications for ketamine addiction.

Some research has showed that naltrexone may be a viable option for people who have had difficulty recovering from ketamine addiction, or people who are high-risk ketamine users.

According to a 2014 article in Addictive Behaviors, naltrexone, which is typically used in alcohol and opioid dependence, may be effective in treating dependence on ketamine. Naltrexone is a daily pill that is also available in an injection called Vivitrol, which lasts up to a month per shot. In the study, naltrexone was able to reduce cravings and prohibit the euphoric effects of ketamine.

Counseling and Therapy

Cognitive behavioral therapy (CBT) and experiential therapy are two of the most effective forms of therapy in treating drug addiction.

CBT helps you identify the thoughts and feelings that influence your behavior.

Research has found that there is a high rate of psychiatric comorbidity in ketamine dependence, particularly for psychosis and persistent depression. Ketamine's anti-depressant effects have been studied in research and there is some evidence for its efficacy in treating depressive symptoms in individuals not responsive to typical antidepressants.

Considering CBT's efficacy with depression, it may be a beneficial line of treatment for ketamine users.

Experiential therapy allows opportunities to:

Experience success.
Develop higher self-esteem.
Identify barriers and obstacles.
Take ownership for actions.

Partial Hospitalization and Intensive Outpatient

Partial hospitalization (PHP) is also known as day treatment or day status. You would attend treatment at a residential facility 5 days a week for about 6 hours each day. This is beneficial if you need to be at home or work in the evenings.

Partial hospitalization will work well for long-term ketamine users who have some of the aforementioned problems but cannot afford to take time off.

Intensive outpatient (IOP) involves going to an outpatient treatment facility for 3 days a week for about 3 hours a day. This option does not disrupt your life too much and is a good initial treatment option or follow up to residential care.
---
Dual Diagnosis Treatment: What to Expect
Dual diagnosis treatment is designed to address addiction and any co-occurring mental health diagnosis such as depression, bipolar disorder or anxiety. This is a residential treatment option where the first priority is to get you sober to find out more about your psychiatric condition.
You can expect to engage in some of the same types of counseling and therapy mentioned above. You may also be prescribed medications designed to treat symptoms of your co-occurring disorder.
This treatment option is important, as addressing both disorders will be integral to long-lasting recovery.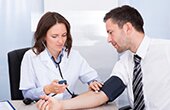 A 2008 article in the Journal of Affective Disorders indicates there is evidence that dual diagnosis treatment programs reduce symptoms of psychiatric illness, craving and drug consumption.
---
When to Seek Treatment
Seek treatment when your use of ketamine has disrupted your:
Relationships.
Work or school performance.
Finances.
Emotional and physical health.
Also seek treatment if your ketamine use has led to legal trouble and problems in your living environment. Seek treatment before your use and consequences get worse.
---
How to Choose the Best Ketamine Treatment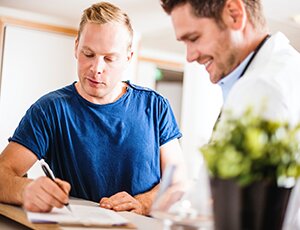 Do research on treatment centers that are local or within your state, and consider the following when choosing the best option:
Cost of the whole program and payment methods.
Types of therapy and credentials of therapists.
Age and gender treated.
Assistance in developing an aftercare plan.
Abstinence and sobriety success rates.
Anything needed to address special needs or circumstances.
Choosing the best treatment option can be overwhelming, but do not give up. Call 1-888-993-3112Who Answers? today to speak confidentially with a treatment support specialist who can help you find the option best for you.
Farren, C.K. & McElroy, S. (2008). Treatment response of bipolar and unipolar alcoholics to an inpatient dual diagnosis program. Journal of Affective Disorders, 106(3), 265-272.
Gard, A., Sinha, P., Kumar, P. & Prakash, O. (2014). Use of naltrexone in ketamine dependence. Addictive Behaviors, 39(8), 1215-1216.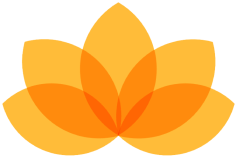 Myndfulness App
Designed to Help You Feel Better Daily
Download Now For Free
Ad