Detached: I Feel Guilty, But I Can't Help It.
Question:
I am a 20 year old male, and I am concerned because it has been brought to my attention many times that my thoughts are very bizarre and unusual. My drawings and paintings are generally categorized as dark humor or something good wherein something terrible and macabre lies beneath.

My social circle is very small, and I often do not feel any inclination to socialize or go out with friends. My favorite activities are ones I often do alone, or have little outside interference: video games, photography, painting, watching movies are a few. I have a boyfriend and he is the only person I am likely to ever spend time with for days at a time. I have injured myself before, usually after something that provokes anger in me, and cI have ome close to suicide, even writing suicide notes and keeping them in a notebook as a form of self-expression where I feel no one can judge me.

The passing of a family member does not seem to phase me as it does others. Friends, I have few, and I'm very particular and very select. However, sometimes my contact with them is so little that I sometimes worry that they may not consider me a close friend. Yet, I cannot help how I naturally feel and so I do little about this other than maybe sending a text message or just briefly stopping by their place of work. My friends know my interests and what I like and don't like, but could probably not predict my behavior in a given situation. I

would be best described as the "weird one," an awkward one. Wierd not in a creepy, sinister sense but just the strange.

Therapists are Standing By to Treat Your Depression, Anxiety or Other Mental Health Needs

Ad

Family– I have a distant relationship with my parents and I have no siblings. We do not fight much, but their is little communication. My family does point out to me my monstrous qualities, that I seem to lack general care or concern for anything. I do not express much of anything. Often, I hear the word "different applied to me, in what seems to be a negative sense.

Work– I recently lost my job as a minimum wage cashier. I really liked this job, as it was almost my only social outlet. But without it, I am not very affected personally. I miss the co-workers, but I feel I am not lacking anything without them. I keep to myself most of the time, only leaving the house to do tasks I am obligated to do, such as attend community college classes, or tasks I commit to.

Despite everything this points to me being a heartless, careless machine that does what it wants regardless of anything else. The truth is that I feel I have very strong humanistic and maybe even super-idealized, compassionate, even naive, beliefs about the world and the souls in it. But I have a problem translating this to the outside world.

I am often told I am expressionless, that it is impossible to read my face and tell what I am thinking most of the time. I do not make eye contact, but I do not see eye contact with nearly as much importance as others and I am often chastised for this,– I guess eye contact is good?. In my heart, I know that I love people (in theory)? I love my family, and my boy, and my friends. I love doing things, and I love expressing myself artistically. But the guilt of not being able to express any of that kills me, and even further drives me to think I am crazy and so I further confine myself within my own head. I am so detached. As if I could keep or lose the important things and it wouldn't phase me either way. At the same time, I highly value the things I do have. Or do I? I haven't always been this way. Ive always felt like an introvert, but its never been like this. I have conflicting thoughts and conflicting feelings and this all conflicts with how I express myself. Am I just unusual or do I have some disorder that is fixable? Or do I just need to try something different?
This Disclaimer applies to the Answer Below
Dr. Schwartz responds to questions about psychotherapy and mental health problems, from the perspective of his training in clinical psychology.
Dr. Schwartz intends his responses to provide general educational information to the readership of this website; answers should not be understood to be specific advice intended for any particular individual(s).
Questions submitted to this column are not guaranteed to receive responses.
No correspondence takes place.
No ongoing relationship of any sort (including but not limited to any form of professional relationship) is implied or offered by Dr. Schwartz to people submitting questions.
Dr. Schwartz, Mental Help Net and CenterSite, LLC make no warranties, express or implied, about the information presented in this column. Dr. Schwartz and Mental Help Net disclaim any and all merchantability or warranty of fitness for a particular purpose or liability in connection with the use or misuse of this service.
Always consult with your psychotherapist, physician, or psychiatrist first before changing any aspect of your treatment regimen. Do not stop your medication or change the dose of your medication without first consulting with your physician.
Answer:
I want to thank you for sending such a very poignant description of yourself and your dilemma. Please understand that there is no way to do a diagnosis over the internet. However, I can give you some impressions of what you might be dealing with and where to go for help.
From your very thorough description it occurs to me that you could be dealing with an Autims Spectrum Disorder. Again, do not take this as gospel and know that I could be very, very wrong.
Autims is not a single disorder. There are degrees of autims and varying intensity of symptoms. One of the autism spectrum disorders that is not as severe but that might match some of what you report is Asperger's Disorder.
People with Asperger's disorder are sometimes described as strange. They have difficulty with making eye contact, seem to have no strong attachment to other people, stay fairly isolated and experience much of what you describe. It is obvious that, in reality, you do have strong feelings. You become depressed, hopeless and have attempted suicide, not the profile of a person devoid of feelings. You are also idealistic and have humanitarian thoughts and feelings.
Regardless of diagnosis, I want to stronly urge you to see a Licensed Clinical Psychologist and have yourself evaluated. A psycholgical evaluation will yield an accurate picture of what the problems really are. Then, treatment will be recommended. If this is Asperger's or some variation of that, the psychotherapy will be in the form of skills training: learning to make eye contact, socialize with others, end your isolation and, etc. It is possible that medication will be recommended for depression because of your history of suicide. That is a "maybe" and not a definite.
If there is some other disorder, such as a personality disorder, obsessive -compulsive disorder, major depression, etc., it will also be uncovered and you will be helped.
Make an appointment as soon as possible. You have nothing to lose except for you awful feelings and you have everything to gain, such as a full life.
Best of Luck
More "Ask Dr. Schwartz" View Columnists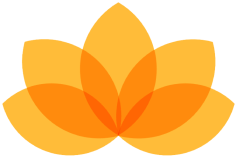 Myndfulness App
Designed to Help You Feel Better Daily
Download Now For Free
Ad