Question:
I have been in a relationship with a guy for 11 months which was really deep. We know each other since school but we never used to talk to each other at that time. I am a shy and conservative girl. I am 23 years old now. After 6 years, he messaged me on facebook and thats how we started knowing each other.

One day he insisted on meeting me. S,o I meet him with my friends at my college. I just got to know from my mum that his mum gave a proposal to me, on the night before meeting him. I was shocked and wanted to tell him not to meet me but it was too late. Instead, I told my friends. After few days, I told him that I can't meet him anymore because of that event. He said that he didn't know about it and apologized for what his mum had done. I said still I can't and avoided his calls. One day, he called me and said that nothing will change between us even if we talk or don't (ie friendship). After a few days of meeting and chatting, he declared and sweared in the name of God and his mother that he loves me and can't live without me. After rejecting several times his offer to become his girlfriend before getting married to him, one day he cried a lot and begged me not to leave him. He said how his family struggled to come to the state they are in now, and so on. He said if I leave him he will be sad forever and will never talk to me. I told him that I didn't want to lose his friendship and I continued to talk to him whenever he called me.

Slowly and slowly I felt some feelings for him. I went out with him and he promised not to leave me in the name of God and his mother.

One day, he asked me to show him my new house. After showing him my new house, he pulled me and was trying to open my clothes. When I pushed him and was trying to run away from him, he was pulling me. Wherever I was going, he was blocking my way, pulled me forcefully and pushed me onto the bed. I was crying and telling him to stop, but he didn't.

Therapists are Standing By to Treat Your Depression, Anxiety or Other Mental Health Needs

Ad

We finally had sex. After that I bled. On his way home, he called me up and said, "You are so innocent…anyone can use you!" I was shocked, afraid and was crying a lot. After the event, he stopped calling me like he used to do and whenever I used to call him and ask why..he used tell me that he was busy. He didn't even ask me once how was I feeling? After all it was my first sex which he knows it very well.

After a few months, he used to call me every Wednesday to ask me to meet him on Thursday. Everytime before meeting him, he used to promise me that he won't have sex with me but whenever we used to meet he always does even if I don't want to. If I don't want to, he either used to be sad and keep quiet or say, "I have the right!"

Recently, I found out that he is getting married with someone else. When I called him, he said that his parents are not ready to listen to him. If he tells them about me they will die because it seems that his mum hates my mum. We had a huge arguement over this. He even said that I was playing with him and that I didn't love him at all.

I was really shocked and depressed. He even said that he can't lose such an opportunity because the girl who he is getting married to is an intellectual and good in studies. I couldn't believe his words! I was so depressed and sick that I consulted a physician and she said that I am under acute depression and anxiety. I couldn't even tell her why because my mum was in the waiting room.

Finally, on his wedding day, I cried and told my dad everything (except for the illicit stuff). He became shocked and depressed. I asked to forgive me for whatever I did and to help me recover from such terrible event. He agreed and said to forget that guy as he never deserved me.

A few days after his wedding, I told my mum about what he said and asked her whether she said anything wrong about his mum. My parents said they didn't say anything bad neither about him nor his mum. Finally, my mum spoke to one her friend, who name was given out of those 3 sources. The aunt swore that she didn't say anything to his mum nor even spoke to his mum either. The aunt called him and asked about the event. The guy told everything what I told her about our family matters and said that he didn't say anything to me and that my parents told something bad about his mum! He said his sister was also there when he was speaking with me. His sister also said that I told him all these things!!!

When my mum told me this I was shocked to death!!! I couldn't believe my ears! Then what was reason to leave me?! I can't forget all these…how will I lead a normal life…how can I forget such an event!!! How can he tell such LIES!!! God is watching…He is the only witness I have…what will I do??? Why isn't He doing anything??? How will I live?!!! Why did he do this to me!!!

I feel like dying!!! I never wanted to have sex before my marriage……!!!!!! I wanted to keep this as a gift of God for my husband!!! Now I don't have anything to give and share!!! I hate myself!!! HOW COULD I DO SUCH MISTAKES!!! I want to die!!! I HATE MYSELF!!! Please Help ME PLEASE PLEASE PLEASE!… I am great depression!!! I ca't forget what he did!!! what will I DO!!!
This Disclaimer applies to the Answer Below
Dr. Schwartz responds to questions about psychotherapy and mental health problems, from the perspective of his training in clinical psychology.
Dr. Schwartz intends his responses to provide general educational information to the readership of this website; answers should not be understood to be specific advice intended for any particular individual(s).
Questions submitted to this column are not guaranteed to receive responses.
No correspondence takes place.
No ongoing relationship of any sort (including but not limited to any form of professional relationship) is implied or offered by Dr. Schwartz to people submitting questions.
Dr. Schwartz, Mental Help Net and CenterSite, LLC make no warranties, express or implied, about the information presented in this column. Dr. Schwartz and Mental Help Net disclaim any and all merchantability or warranty of fitness for a particular purpose or liability in connection with the use or misuse of this service.
Always consult with your psychotherapist, physician, or psychiatrist first before changing any aspect of your treatment regimen. Do not stop your medication or change the dose of your medication without first consulting with your physician.
Answer:
Although your story seems long and complicated it really is not. After pealing away all the details about moms and who said what, the simple fact is: You were raped. You did not give anything away at all. I am not a lawyer and its probably too late, but, I wish you had reported the rape to the police. Nevertheless, what you must become aware of is the simple fact that this man raped you.
There is no reason for you to believe that you have nothing to give to a future boyfriend. In this modern world there are only a tiny number of men and women who are virgins. The vast majority of people throughout the world have sex before marriage. That is a simple fact that you must know. What you have that you can give to a man whom you love: is your love and that is most important.
There is so much that you do not seem to understand about life. That is why I am recommending to you that you go to psychotherapy. If you do not go for help then you are in danger of making the same or similar mistakes.
What I really mean is that, in my opinion, you seem like a good candidate to being abused, not only sexually, but, physically and emotionally as well.
Please go for psychological help instead of waiting for God to help you. Remember the old saying: "God helps those who help themselves."
Good Luck
More "Ask Dr. Schwartz" View Columnists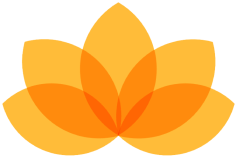 Myndfulness App
Designed to Help You Feel Better Daily
Download Now For Free
Ad