Question:
I am student studying in 2nd pu. i loved a girl for three years (one way) when i proposed her she rejected my proposal. Now the problem is, i want forget that incident, but i could not. Whenever i remember that incident i feel that i have failed in my life , i feel like crying, sometimes i get angry on her, but i will control it. please suggest me some ways to forget that incident and that girl.
This Disclaimer applies to the Answer Below
'Anne' is the pseudonym for the individual who writes this relationship advice column.
'Anne' bases her responses on her personal experiences and not on professional training or study. She does not represent herself to be a psychologist, therapist, counselor or professional helper of any sort. Her responses are offered from the perspective of a friend or mentor only.
Anne intends her responses to provide general information to the readership of this website; answers should not be understood to be specific advice intended for any particular individual(s).
Questions submitted to this column are not guaranteed to receive responses.
No correspondence takes place.
No ongoing relationship of any sort (including but not limited to any form of professional relationship) is implied or offered by 'Anne' to people submitting questions.
'Anne', Mental Help Net and CenterSite, LLC make no warranties, express or implied, about the information presented in this column. 'Anne' and Mental Help Net disclaim any and all merchantability or warranty of fitness for a particular purpose or liability in connection with the use or misuse of this service.
Always consult with your psychotherapist, physician, or psychiatrist first before changing any aspect of your treatment regimen. Do not stop your medication or change the dose of your medication without first consulting with your physician.
Answer:
There is a story I heard once about a monkey who encountered a cookie jar and reached inside the jar to get a cookie. He got his hands around one, but found that he was unable to get his hand out of the jar – his fist surrounding the cookie was too wide to fit through the neck of the jar. Unwilling to let go of the cookie, he stood there all day with his hand in the jar, hungry. All the monkey needed to do to get at the cookie was to loosen his grip, get his hand out and tip the thing over so that the cookies would spill out, but he was so fixated on doing it his way that he didn't figure it out and went hungry. You are acting like that monkey.
This girl who has rejected you is like the cookie. You've got your emotional "fist" around the girl and you aren't letting go even though you can't find any satisfaction with her (as she has rejected you). In order to move on with your life, you need to let go of this girl and go pursue another one or three until you find someone who likes you and wants to be with you. Its really that simple and that difficult.
There are a few reasons that you might be stuck grieving and angry as you are:
Perhaps you believe that no other woman would have you and thus you've lost out on your last chance for happiness. That certainly is not true. One woman rejected you but there are millions of others you can go after, some of whom will have you.
Therapists are Standing By to Treat Your Depression, Anxiety or Other Mental Health Needs
Ad
Perhaps you believe that you don't deserve to be rejected. You didn't deserve to be rejected, but you didn't deserve to be accepted either. You can't control what people will like you and which will not. Impossible. The best you can do is not waste your time pursuing people who don't like you and instead go after people who reciprocate your interest.
Perhaps you believe that once you are in love you have no control over that feeling. That is wrong as well. There is more to life than feelings (although they are critically important to your happiness and should not be ignored). If you find yourself still nursing a flame for this girl after she has clearly rejected you, you need to think hard about why you are doing that. Why are you putting energy into a black hole that won't return it? You don't have to do that. You can choose to act differently.
You can't get rid of the painful memory. The only thing you can do is to look carefully and critically at the memory to see where the mistakes are that you've made and then to decide to stop making them.
It is painful to realize you've wasted time – even more painful than realizing that you've been rejected, I think. You may need to grieve, cry, yell. Let it out. Don't hold it back. Just stay safe during the process. Then, when you're all cried out, pick yourself up and do the right thing for yourself which is most likely to provide you with happiness. Let this one go and look around for someone new to love. And don't hang in there with someone who doesn't seem to like you back the same way you like them. Open your mind to new opportunities and live your life.
More "Ask Anne" View Columnists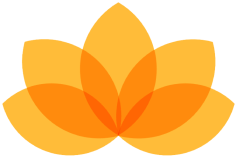 Myndfulness App
Designed to Help You Feel Better Daily
Download Now For Free
Ad