My Dead Mother Haunts My Dreams
Question:
Two years ago my mother passed away after I had cared for her for 10 years. I began a new job and thought I had gone on with my life. Then the dreams began. Each night for 2 years, I dream that my mother is still alive. She is with me demanding my care, I keep asking (in my dream) How can you be here, I had a funeral for you. Now we are back like before. What do I do when you really die? I have tried Paxil and another anti-depressant. The dreams have faded in clairity, but they still come every night.My mother was a very strong willed person and for 10 years my life was pretty much controlled by her. I know there was resentment there, even though I loved her and cared for her every need. What can I do now? I really do not want to begin seeing a counselor. We live in a small community and this would not be good news. Right now I am on 40mg. of Celexa.It doesn't seem to be helping. Can you please help me.
This Disclaimer applies to the Answer Below
Dr. Dombeck responds to questions about psychotherapy and mental health problems, from the perspective of his training in clinical psychology.
Dr. Dombeck intends his responses to provide general educational information to the readership of this website; answers should not be understood to be specific advice intended for any particular individual(s).
Questions submitted to this column are not guaranteed to receive responses.
No correspondence takes place.
No ongoing relationship of any sort (including but not limited to any form of professional relationship) is implied or offered by Dr. Dombeck to people submitting questions.
Dr. Dombeck, Mental Help Net and CenterSite, LLC make no warranties, express or implied, about the information presented in this column. Dr. Dombeck and Mental Help Net disclaim any and all merchantability or warranty of fitness for a particular purpose or liability in connection with the use or misuse of this service.
Always consult with your psychotherapist, physician, or psychiatrist first before changing any aspect of your treatment regimen. Do not stop your medication or change the dose of your medication without first consulting with your physician.
Answer:
I had a professor of philosophy way back when in college who once made the statement, "I'm closer with dead people than I am with the living". Being all of 20 at the time I had no idea what he meant, but I do have a better grip on it as I've grown older. The people in our lives live as much inside of our own minds as they do in their own right as independent beings. By this I mean that when we form a relationship with someone, we represent them interacting with us in our brains as a series of memories. After a while in a relationship it is hard to know where you end and where someone else picks up. This is particular the case with a very old and core relationship like one with a parent. So, I'm not surprised that you are dreaming about your deceased mother really.
If we were in the mood to pathologize your dreams, we could say (perhaps) that you were traumatized in some form and you haven't been able to fully grieve this loss, or overcome the scar of this 'trauma'. It doesn't sound to me (based on what you've said here) that this is any real sort of trauma, however. Rather, it may be just your identity still working on really (emotionally) fully coming to grasp that your mother is actually dead. Life is filled with this sort of process; really you might say that life consists of these processes more than anything else.
Since you don't want to pursue formal counseling, I'll suggest a different tact to you. Why not pursue a 'home study' of meditation, yoga, acceptance/mindfullness literature and assertiveness training. These topics might be fuel for your internal struggle and help you to 1) gain some distance on the happenings so that they don't disturb you quite so much, and 2) learn how to handle controlling people in your life in a more assertive manner. You can't dictate your dreams, but you don't necessarily have to lay there and take them at face value either.
Meditation, to some extent yoga, and mindfullness/acceptance literature are all about learning to separate yourself from your experience. The central idea behind these varying tools is that often we make the cognitive mistake of thinking that the experience of 'I' (yourself) is identical with what I believe, feel and experience. In actuality, people are quite capable of learning to discriminate that part of themselves that witnesses feelings thoughts and experiences, from those actual feelings thoughts and experiences. For example, it is quite possible (with some training) to 'stand outside one's self' while anxious and watch your own process of being anxious as though it were a movie. This idea of separating out the 'witness consciousness' from the standard consciousness originates with the Buddhist religion, but has become quite mainstream in modern psychotherapy circles as it is so very useful in helping people who have experienced traumas or intense feelings not to be dominated by those feelings. Practicing meditation, yoga, reading about acceptance and mindfullness can become practices that may help you to achieve this psychic distance from your mother. You can't stop the dreams, but you don't have to participate in them either.
Therapists are Standing By to Treat Your Depression, Anxiety or Other Mental Health Needs
Ad
Assertiveness training is a psychotherapy protocol that helps people work on their social boundaries. When people grow up with a dominant personality (like you describe your mother being), it is easy for them to become passive, and feel 'comfortable' with being intruded upon. A healthier relational style is often called assertiveness; it involves repelling intrusions that you don't want, but doing so in a non-aggressive manner that is respectful of others. There are books and books on the subject, but a good starting place is Clay Tucker-Ladd Ph.D.'s Psychological Self Help Website. Also look for a book called, "Your Perfect Right".
I do think that you ultimately might want to talk over some of your process with an experienced counselor. If you can't do this in person, then why not do it over the Internet? I'll suggest HelpHorizons.com as a reputable site for finding an online counselor to work with through email.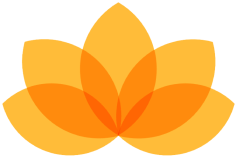 Myndfulness App
Designed to Help You Feel Better Daily
Download Now For Free
Ad