Relationship With My Boss #1
Question:
I am 24 y.o. My boyfriend is 9 years older than me but he still acts like a child, there is no difference was very in love with him because he is a tender guy. He is very sociable,makes jokes and girls like him. He had various girlfriend but he had never been really in love. I am the most important girl from all times. I am a very sensitive, perfectionist girl. I'm not that sociable and my biggest problem is the low self-confidence and pessimism. Still, I'm beautiful, smart, I had lots of successful activities in many fields and many people admire me. My boyfriend is also my boss. We used to be very in love like two teenagers. I guess he took advantage of my deep and sincere love for him and not having the power to say no, forgive him for many things, letting things go unsolved just for peace and now, after almost 4 years we have lots of quarrels. He had started some time ago not to respect me anymore, not to feel very much for me. Being my boss he also started to play this role in our relationship. I am very aware of the fact that I should have let him go a long time ago when I first realize is not working but I have a problem with that. He is the only boyfriend I've got and I cannot understand how can you share so many things with a person, be so intimate and then forget everything and see him with another girl. I became very depended of him. I am crying very often, I became sensitive, with a low self-confidence and a low self esteem and he doesn't like that. He wants a happy girl. I understand that and I know I have a problem, I want to be more optimist but I don't trust in me enough. I've tried few times to find the strength to brake the relation but I've became very anxious, desperate and I felt that I can't do it. My sister helps me a lot but only with a sister advices. I feel like I'm living somebody's else life, I'm not the person I used to be: happy, confident. I have 2 choices: braking up the relation or learning how to gain my self confidence, optimism and positive thinking and interior peace. I don't have the power to take the first choice so I really want to try the second one. For the relations' sake and especially for me, as a person. I guess I also need another specialist advice but, please help me.
This Disclaimer applies to the Answer Below
'Anne' is the pseudonym for the individual who writes this relationship advice column.
'Anne' bases her responses on her personal experiences and not on professional training or study. She does not represent herself to be a psychologist, therapist, counselor or professional helper of any sort. Her responses are offered from the perspective of a friend or mentor only.
Anne intends her responses to provide general information to the readership of this website; answers should not be understood to be specific advice intended for any particular individual(s).
Questions submitted to this column are not guaranteed to receive responses.
No correspondence takes place.
No ongoing relationship of any sort (including but not limited to any form of professional relationship) is implied or offered by 'Anne' to people submitting questions.
'Anne', Mental Help Net and CenterSite, LLC make no warranties, express or implied, about the information presented in this column. 'Anne' and Mental Help Net disclaim any and all merchantability or warranty of fitness for a particular purpose or liability in connection with the use or misuse of this service.
Always consult with your psychotherapist, physician, or psychiatrist first before changing any aspect of your treatment regimen. Do not stop your medication or change the dose of your medication without first consulting with your physician.
Answer:
You poor kid! My heart goes out to you. The root problem here is your low self-confidence. Your problematic relationship with your boyfriend/boss is only a symptom of your low self-esteem. First of all, it is generally a bad idea to go out with your boss. This is because your boss has power over you, whereas in a good boyfriend-girlfriend relationship both partners should have equal power. By dating your boss (or anyone who has control over you in some significant way), you are starting from a position where you are already relatively powerless and this is not good. To compound the problem, your confidence is low and you are feeling dependent on the relationship. This means that you need him a lot more than he needs you. Unless your boyfriend/boss is some sort of saint and is completely compassionate in nature, it would be pretty natural for him to lose interest in you and/or get frustrated with you. People tend to be attracted to strength (confidence, physical beauty, assertiveness, etc.) in each other when they are looking for a romantic partner. Relative weakness tends to bring out either paternal/maternal feelings, or (unfortunately) cruelty or dominance. So long as you act from neediness and fear, you will probably turn off the men you date or encourage them to dominate you. This goes for this boyfriend, and probably any others you might find for yourself. If you were able to approach your relationship with confidence and with less need, I'll bet his attitude would turn around. I understand that you feel as though you cannot do without this boyfriend. After all – if you didn't have him, you'd be alone and that could feel very lonely and shameful. Just because you might feel frightened or ashamed or lonely, however, doesn't meant that it's healthy to stay in a relationship that isn't working purely because it feels less scary to stay with the devil you know. In fact, it seems pretty safe for me to say that it is positively unhealthy for you to allow yourself to be paralyzed with fear over the threat of loss of this man. It's okay to feel afraid. It's okay to feel lonely. These are just feelings, and they will hurt for a while but will not really harm you. They will go away as you find other social opportunities. If you are beautiful and smart and accomplished as you suggest, chances are good that other men will court you as it becomes known that you are available. You don't need to feel so needy. Whether you stay with this man or leave, I think it is imperative and important that you start to do things to raise your confidence level. If you are depressed, you should consider seeing a doctor and asking about anti-depressant medication. It would also be a good idea to perhaps seek out psychotherapy, both to help you with your depression, and also to help you explore and perhaps outgrow the fears that are holding you back and making you feel that you are nothing without this man (who frankly sounds low-quality rate to me). It would be a good idea to do some activities just because they give you pleasure – to ask as though you were deserving of feeling good. It would be a good idea to read books about "assertiveness". It would be a good idea to listen to your sister more, and less to the fears in your head. You are your own worse enemy, and unless you take action to help yourself become more confident, I fear that your life will not go in a happy direction.
More "Ask Anne" View Columnists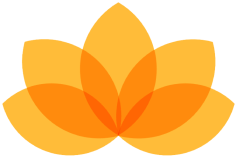 Myndfulness App
Designed to Help You Feel Better Daily
Download Now For Free
Ad