Sexually Transmitted Diseases

MentalHelp independently researches, tests, and reviews products and services which may benefit our readers. Where indicated by "Medically Reviewed by", Healthcare professionals review articles for medical accuracy. If you buy something through our links, or engage with a provider, we may earn a commission.
Sexually Transmitted Diseases
Introduction
The term 'Sexually Transmitted Diseases' (abbreviated STDs) refers to a group of illnesses that can be transmitted from one person to another through the sharing of body fluids, including ejaculate ("cum"), vaginal fluids, blood, and other fluids. Apart from sharing similar ways of infecting people, the various diseases compromising the STDs have little in common. They have a variety of different causes (including bacteria and viruses), they produce a variety of symptoms (or absence of symptoms), and they have very different effects on the body when left untreated.
STDs are transmitted when body fluids from an infected person come into intimate contact with another person. As their name implies, the most common route through which this body fluid sharing occurs is sexual activity. All forms of sexual activity may involve sharing of body fluids. Sexual contacts involving any combination of genitals, anus, fingers and/or mouth can place a person at risk.
Sexually Transmitted Diseases — In The News
Related Questions & Answers
I have started a sexual relationship with my boss and he is married but his wife is not intimate with him so he turned to... Read More
---
A very disturbing statistic was published nationwide in newspapers and on television news channels. Specifically, the Center for Disease(CDC)reported its findings in March of 2008 that one in four teenage... Read More
---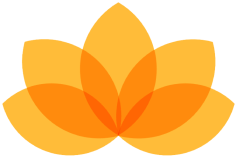 Myndfulness App
Designed to Help You Feel Better Daily
Download Now For Free
Ad