Gary Gilles is a Licensed Clinical Professional Counselor in private practice for over 20 years. He is also an adjunct faculty member at the University ...Read More
---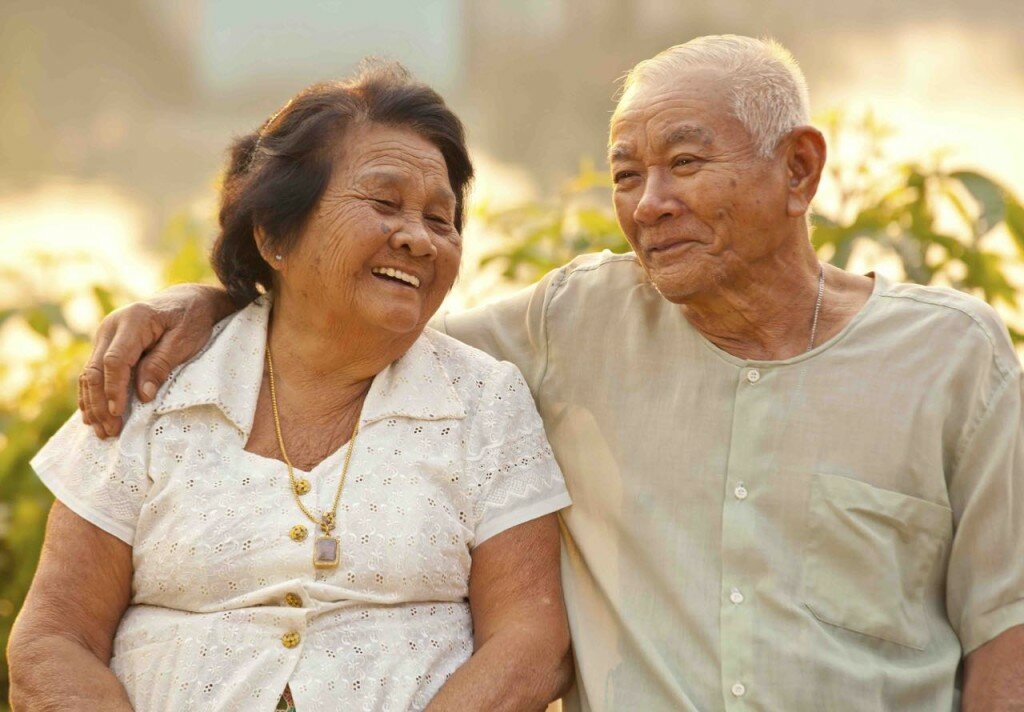 Every three months, Joan, age 50, of suburban Chicago leaves...
Every three months, Joan, age 50, of suburban Chicago leaves her husband and two children, ages 14 and 12, to spend several days with her parents who live outside Boston. Her mother, age 77, is in the early stages of Alzheimer's disease and her father, age 80, has congestive heart failure. They are growing more dependent but refuse help except from their three children, none of whom live in the area. Between visits, Joan calls her parents daily and worries about them constantly. She dreads the looming crisis.
Situations like Joan's are becoming the rule rather than the exception in our increasingly mobile and aging society.
In contrast to a generation ago, it's become common for family members to live in different cities and states. Sometimes it's the parents who move away from the place where they raised their family, perhaps to retire to a more appealing climate. More often it is the children who move away, usually in pursuit of a career or a relationship.
So one day you get that dreaded call saying that your father has had a major stroke. Or during a visit you begin to notice that your mother is showing signs of memory loss. And to make matters worse, they live 10 hours away by car. Suddenly, you are more than just the devoted son or daughter. You have now joined the ranks of what the professionals in the aging field call a long-distance caregiver. But what does that mean?
Therapists are Standing By to Treat Your Depression, Anxiety or Other Mental Health Needs
Being a long-distance caregiver
First, it means that you are in good company. A growing number of adult children must help from a distance when their parents, in-laws and other relatives need help coping with acute and chronic illnesses. According to a recent national survey, over 6.6 million family caregivers live more than an hour away from their relatives in need of care. These long-distance caregivers live an average of 450 miles and 7.2 hours away from the person for whom they provide care.
Second, it means that your role changes. Geographic distance prohibits you from being able to provide much direct care. But many long-distance caregivers assume responsibility for a variety of caregiving duties such as coordinating health and social services; delegating tasks such as transportation, home maintenance and bill payment; and finding appropriate ways to monitor their loved one's situation and make important decisions on an ongoing basis.
Third, it often means that you must squeeze more time out of an already full schedule. Long-distance caregiving can take an enormous toll on your personal, family and work life. Surveys have shown that more than four in ten workers say they've rearranged their work schedules for caregiving and more than a third report missing days of work.
But in spite of these challenges, long-distance caregiving can be very satisfying and rewarding knowing that your loved one is well taken care of and that you are enabling him or her to remain independent for as long as they are capable.
Here are some steps you can take to ease the burden for all involved:
Be prepared: Before a crisis occurs, talk with your loved ones about medical, financial, and legal issues. Know their health care providers and insurance information. Openly discuss advance directives, draw up wills and have powers of attorney in place. Is an attorney, stockbroker or financial planner already involved? If so, get involved to learn what has been done and what still needs attention. Pre-planning will lessen family disagreements and protect income and assets. Identify bank accounts, insurance documents, titles, assets, and sources of income. Make sure you or a designated agent has easy access to these important items.
Assess needs: Determine the particular needs of your loved one(s) with their help. Talk directly with parents and other family members to assess the type of need (physical, social, financial, emotional or spiritual) and the degree of help that is necessary.
Identify your informal resources: A local network is essential for successful long-distance caregiving. Informal resources might include family members that live in closer proximity, friends of your loved one, clergy, and neighbors that might be willing to help. During your next visit, introduce yourself to neighbors and friends and keep their phone numbers and addresses handy. Ask them to call you collect if they spot a problem. If you can't reach your loved one, calling these people can ease your mind. They may also be able to help with some needed tasks.
Identify formal services: The formal services your loved one might need should be evident after your assessment. These might include home assistance aides, transportation help, meal delivery, adult day care, telephone check-ins, periodic companions, among others. Once you have an idea of the kind of help that is needed, contact the local department on aging for suggestions on local home and community-based services.
Develop a plan of care: Once the needs are assessed and formal and informal resources identified, it is important to develop a written plan for care. Involve as many family members as possible to determine how the specific needs will be addressed. Summarize your agreement in writing and review it together every few months.
Plan to make periodic visits: During visits, make appointments with your loved one's physician, lawyer, and financial adviser to facilitate decision making. Meet also with neighbors, friends, and other relatives to hear their observations about how your loved one is doing.
Care for yourself: Last, but certainly not least, is the most important step in providing good long-distance care for your loved one. If you don't practice adequate self-care, you will not be effective in meeting your loved one's needs. Learn to take advantage of your own resources such as participation in support groups or counseling. Take time to enjoy recreation and other activities that refresh you. Accept that it's impossible to be everything to everyone and ask for help when you need it. Most importantly, give yourself credit for doing the best you can with the time and resources available.
Keep Reading By Author Gary Gilles, LCPC
Read In Order Of Posting