Stress Inoculation Therapy
Stress Inoculation Therapy (SIT) is a psychotherapy method intended to help patients prepare themselves in advance to handle stressful events successfully and with a minimum of upset. The use of the term "inoculation" in SIT is based on the idea that a therapist is inoculating or preparing patients to become resistant to the effects of stressors in a manner similar to how a vaccination works to make patients resistant to the effects of particular diseases. If you suffer from stress and anxiety, don't suffer in silence. Take our online anxiety test and get the help you need.
Stress Inoculation Therapy is conceptually similar to Relapse Prevention methods used in addictions therapy. In SIT, patients are educated about stressful situations and the general nature of stress, the negative outcomes they may be vulnerable to experiencing when confronted with stress, and steps they can take to avoid those negative outcomes. At the conclusion of stress inoculation efforts, patients should feel like they can anticipate pitfalls that may occur during an event, and have a workable and practical plan in place for helping themselves avoid those pitfalls.
Stress inoculation has three phases:
In the initial conceptualization phase, the therapist educates the patient about the general nature of stress (offering much the same information as contained in the earlier sections of this document), and explains important concepts such as appraisal and cognitive distortion that play a key role in shaping stress reactions. The idea that people often and quite inadvertently make their stress worse through the unconscious operation of bad coping habits is conveyed. Finally, the therapist works to develop a clear understanding of the nature of the stressors the patient is facing.
A key part of what needs to be communicated in the SIT conceptualization stage is the idea that stressors are creative opportunities and puzzles to be solved, rather than mere obstacles. Patients are helped to differentiate between aspects of their stressors and their stress-induced reactions that are changeable and aspects that cannot change, so that coping efforts can be adjusted accordingly. Acceptance-based coping is appropriate for aspects of situations that cannot be altered, while more active interventions are appropriate for more changeable stressors.
Therapists are Standing By to Treat Your Depression, Anxiety or Other Mental Health Needs
Ad
The second phase of SIT focuses on skills acquisition and rehearsal. The particular choice of skills taught is important, and must be individually tailored to the needs of individual patients and their particular strengths and vulnerabilities if the procedure is to be effective. A variety of emotion regulation, relaxation, cognitive appraisal, problem-solving, communication and socialization skills may be selected and taught on the basis of the patient's unique needs.
In the final SIT phase, application and follow through, the therapist provides the patient with opportunities to practice coping skills. The patient may be encouraged to use a variety of simulation methods to help increase the realism of coping practice, including visualization exercises, modeling and vicarious learning, role playing of feared or stressful situations, and simple repetitious behavioral practice of coping routines until they become over-learned and easy to act out.
SIT has been conducted with individuals, couples, and groups (both small and large). The length of intervention can be as short as 20 minutes or as long as 40 one hour weekly and biweekly sessions. In most instances, SIT consists of 8 to 15 sessions, plus booster and follow-up sessions, conducted over a 3-to-12-month period.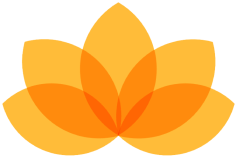 Myndfulness App
Designed to Help You Feel Better Daily
Download Now For Free
Ad