Bath Salts Rehab Centers and Addiction Treatment Help
What Are Bath Salts? Are Bath Salts Addictive?
'Bath Salts' are a
stimulant drug
, with chemical structure and activity similar to:
They are addictive, causing many individuals to "binge" over a period of several days.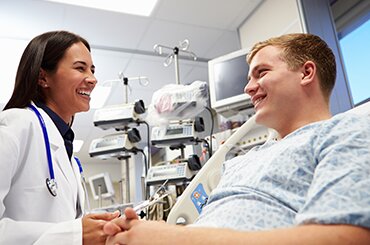 ---
Do I Need Bath Salts Rehab? Is There Bath Salts Treatment?
You may need rehab if you are persistently suffering from the following symptoms: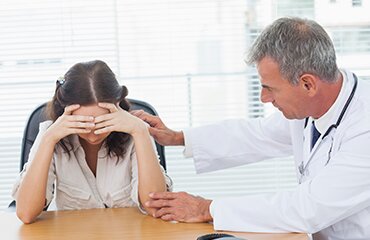 Don't Go It Alone You can live without drugs, but you can't do it alone. Find help now.
Loss of appetite / weight loss.
Insomnia and nightmares.
Increases in body temperature.
Chest pain and/or shortness of breath.
Signs of inflammation of the heart muscle or myocarditis.
Nausea / vomiting / abdominal pain.
Pain in the knees, shoulders, and other joints.
Other symptoms may include:
Depression after using bath salts.
Severe craving.
Anxiety.
Paranoia and hallucinations.
Memory loss.
Aggression.
Difficulty opening one's jaw, and/or teeth-grinding (trismus and bruxism)
Other Factors to Consider
Co-Occurring Mental Illness with 'Bath Salts' Abuse
People with mental illness, such as those who present with schizophrenia, major depressive disorder, bipolar illness, and anxiety disorder, are particularly affected by the use of bath salts or related psychostimulant drugs. These drugs are so potent that they can amplify the psychiatric conditions.
If you have a mental health condition or may be prone to developing problems due to hereditary vulnerability, you should definitely consider rehab.
Co-Occurring Alcohol or Other Drug Use
In a recent research study, Vazirian and his colleagues (2015) discovered that two-thirds of the medical professionals treating bath salts intoxication in the emergency room (ER) also found evidence of alcohol and other substance use. The use of alcohol and/or other drugs can intensify the action of the bath salts.
Mixing bath salts with other drugs can result in potentially dangerous physical illness and/or injury, and exacerbate pre-existing or uncover new mental health concerns. Complicated cases of poly-substance abuse, as well as concurrent health issues can be addressed simultaneously through inpatient rehabilitation.
Dangers of 'Bath Salts' Dependence
Not getting help for bath salts dependence can be fatal if it produces Excited Delirium Syndrome (ED).
ED usually causes an acute onset of violent, aggressive behavior, followed by sudden death.
Additionally, death due to complications of hyperthermia and cardiac arrest has been reported in bath salts related fatalities.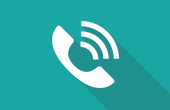 You may have started using bath salts because it was an economical way to fill a 'hole in the soul'. Whatever the reason, if you or someone you really care about needs help, please call one of our support specialists at
1-888-993-3112
Who Answers?
. They are available 24/7 and can answer your questions about bath salts rehab and treatment.
---
What to Expect from 'Bath Salts' Rehabilitation
Intake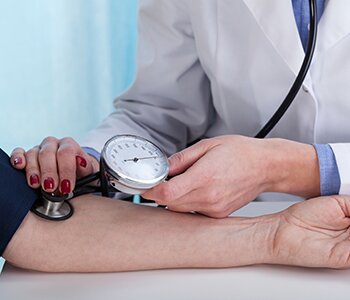 The intake procedure involves conducting a full medical history to understand the severity of the abuse, along with a physical examination to check
vital signs
such as blood pressure and temperature, and screen for other health problems.
Therapists are Standing By to Treat Your Depression, Anxiety or Other Mental Health Needs
Ad
An electrocardiogram (EKG) may also be administered to check your heart condition.
Lab testing will help determine any complications from bath salts such as electrolyte abnormalities. Renal and liver function testing can also be performed to assess any evidence of kidney or hepatic injury. Temperature levels will be frequently checked, and cooling measures will be aggressively applied should hyperthermia be present.
Urine and blood specimens will check for type and levels of other drug use, pregnancy, Hepatitis-B or C, HIV-AIDS.
Medication(s)
Benzodiazepines such as Valium may be administered to
Reduce anxiety.
Prevent seizures.
Attenuate aggressive behavior.
Appropriate cardiac intervention shall be taken if there is evidence of arrythmia or other cardiovascular emergency.
---
How Long Does Rehab Take?
The length of rehab depends upon the severity of the complications. Bath salts rehab may have to include ongoing cardiac treatment, and/or treatment of psychosis. The diversity and novelty of this class of drugs place barriers to understanding precisely how they work and how they interact with other chemicals, such as alcohol.
Rehab stays last anywhere from 30, 60 or 90-days.
Because of the novel formulations and ingredients of bath salts, their toxicity and adverse health effects cannot be fully anticipated. Therefore, a longer stay may be more beneficial.
---
Types of Rehab
Inpatient
Inpatient rehab serves individuals who, because of specific drug abuse complications, need a safe and stable environment. These may include medical complications like:
Cardiac irregularities (e.g. severe hypertension, tachycardia).
Renal issues.
Hyperthermic (fever or increased body temperature) issues.
Neurological effects like aggressiveness, tremors or seizures.
Psychological symptoms like dysphoria, depression and perceptual distortions.
Inpatient treatment provides a broad spectrum of medical supervision required to appropriately manage these complications, while keeping you away from environmental triggers that may cause a relapse.
Outpatient
It is difficult to identify a pattern of outpatient rehab for bath salts, since the adverse toxicological presentation of bath salts requires emergency medical care. From here, individuals may transition into inpatient rehabilitation.
Outpatient rehabilitation is not explicitly recommended because of the complications mentioned above, but also because the patterns of abuse are rapid, severe and extensive.
According to surveys of bath salts users, more than 80% have a history of stimulant use (cocaine and ecstasy) along with other drugs like alcohol and cannabis.
Bath salts are also frequently consumed in a 'binge' like fashion, which increases the probability of developing complications that require substantial and prolonged medical treatment.
Perhaps the most concerning aspect of bath salts abuse is the potential for self-harm in users. Bizarre behavior or self-harm is the second leading cause of death associated with bath salt abuse.
The prevalence of self-harm behaviors includes a wide range of fatal outbursts like self-lacerations, stabbings, and hangings.
These reports suggest that someone suffering from bath salts dependence may benefit more from the close monitoring of an inpatient rehab.
However, after a period of stabilization at an inpatient facility, individuals can transition to an outpatient program, where they are exposed psychological therapies consistently.
Contingency management (CM) is a psychosocial intervention that has been effective in lowering stimulant/bath salts use, along with the use of other drugs (like alcohol) in polydrug users.
Private or Luxury
These rehabs offer high-end services and are usually located in plush, serene environments. They are designed to provide the most comfortable amenities so that patients can feel like they're on vacation while going through rehab. Amenities may include:
Private rooms
Spa treatments
Ancillary treatments like acupuncture or equine therapy.
On-site chefs
Additionally, these rehabs provide greater access to more personalized medical treatment, possibly affording access to medications that are not FDA-approved, but have been researched, are safe, and show mixed results for some amphetamine-related addictions. For example:
Modafinil (Provigil) has demonstrated moderate efficacy for stimulant addiction.
Additionally, for people who use bath salts as anorectics (diet pills), private rehabs may provide alternative intensive weight-loss treatments.
Executive Rehab
These facilities provide treatment for executives and celebrities, e.g. CEO's, and enable them to continue their work. Some of these rehabs work with similar facilities around the country in order to provide the executive traveler uninterrupted treatment. Given the limited demographic data available on bath salts the question of executive rehab may not be especially relevant.
Other Specialized Treatment Programs
Faith-based programs, which emphasize a spiritual component based on Jewish, Christian, or other religious teachings and traditions.
Adolescent and Teen Rehabilitation: Bath salts abuse is relatively prevalent in a young demographic.
Gender-specific programs: Gender-specific programs may provide a safer, more sensitive environment specific to gender issues around bath salts addiction.
If you think you do need help with addiction or possible overdose with bath salts, help is available. Please do not try to self-medicate at home because different people often experience very different effects with bath salts, and complications can be fatal. For more information on bath salts treatment and rehabilitation options, please call us at 1-888-993-3112Who Answers? today.
---
Paying for Rehab
When thinking about the cost of rehab, consider that:
Many treatment centers offer a payment plan, instead of having to pay a lump sum.
Some private halfway houses contract with the addicted person for one-third of their income from employment.
You can see if addiction treatment financing is an option at the center(s) you are considering.
Some treatment centers also accept insurance or Medicaid.
Does Insurance Cover 'Bath Salts' Rehab?
The Affordable Care Act of 2010 and its extension of the 2008 Mental Health Parity and Addiction Equity Act recognize the substance use disorder and its treatment as an essential element of health service provision.
You should speak to your insurance provider to find out how they cover the cost of addiction treatment.

Some providers require proof of a medical condition.
Others must eliminate the possibility of an underlying mental health condition.
Coverage varies by provider.
You should make a thorough assessment of your insurance plan before choosing a rehabilitation facility or treatment center.
---
What Happens After Rehab?
Aftercare is critical especially for the first year after rehab.
While attendance at Narcotics Anonymous meetings (NA) for those addicted to bath salts is not a medical treatment, group programs like NA may be foundational to a healthy recovery because they provide peer support and encouragement.
Many residential programs provide weekly relapse prevention sessions as part of follow-up, affording clinicians an opportunity to monitor progress while providing peer interaction.
Community Residential Facilities
(CRFs) often referred to as
halfway houses
, typically receive addicted men/women just released from
detox
.
They vary in the range of services provided.
Some accept Medicaid/Medicare or other insurance.
In a recent study of 2,376 CRFs, it was found that life skills training, 12-step groups and enhanced supportive relationships during CRF treatment were all related to healthier coping strategies and decreased drug use.
---
How to Pick a Top 'Bath Salts' Rehab
Choices may be based on the following:
Transportation to outpatient services.

Are you able to drive there?
Is it near home?

Access to family or significant others.

Is the distance a problem?
Does the facility provide enough privacy for conversation?

Does staff have working clinical knowledge of current novel psychoactive substances, such as bath salts?
Is staff professionally able to provide services to LGBT persons, or focus on other specialized demographic considerations?
Can treatment for co-occurring mental illnesses be initiated or continued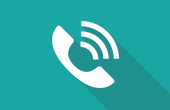 Picking the right treatment is difficult, especially because of potentially
misleading information
on bath salts. If you need help finding a bath salts treatment program for yourself or a loved one, you don't have to make the decision alone.
Call 1-888-993-3112Who Answers? to speak with one of our treatment support representatives today.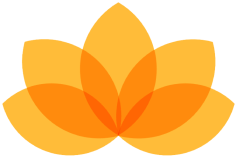 Myndfulness App
Designed to Help You Feel Better Daily
Download Now For Free
Ad