Effects of Mixing Cocaine & Ecstasy
What Happens When You Mix Cocaine & Ecstasy?
Cocaine is a profound nervous system stimulant that increases energy, alertness, and produces euphoria. Ecstasy, or MDMA, mimics the effects of both hallucinogens and stimulants and produces emotional closeness, empathy, increased energy, enhanced sensory perception, and euphoria.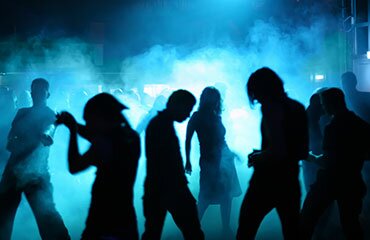 ---
Mixing the two can severely worsen these effects.
Simultaneous use of cocaine and ecstasy is common in the party or clubbing culture, especially among teenagers and young adults. Both drugs are life-threatening when abused alone and the risk is compounded when the two are used together. Amongst the most dangerous side effects of cocaine use are as follows:

Sudden death (can occur even during the first time).
Heart attack.
Cardiac arrhythmias.
Erratic behavior.
Paranoia.
Tremors.
Strokes.
Seizures.
Coma.

Ecstasy also has a number of negative side effects, that when combined with vigorous activity such as dancing, can be life-threatening. MDMA's adverse effects include:

Teeth clenching.
Sweating.
Nausea.
Blurred vision.
High blood pressure.
Panic attacks.
Seizures.
Loss of consciousness.
Heart failure.
Dehydration.
Hyperthermia.
It's apparent that each drug is independently dangerous, and when used concurrently, the results can be treacherous.
The majority of ecstasy users combine the psycho-stimulant with alcohol and/or cocaine. Research suggests that using cocaine concurrently with MDMA could amplify long-term side effects. Furthermore, alcohol is commonly combined with cocaine, which creates a lethal combination called cocaethylene in the liver. This metabolite increases the already high risk of heart attack, cardiomyopathy (enlargement and weakening of the heart), arrhythmias, and strokes.
Therapists are Standing By to Treat Your Depression, Anxiety or Other Mental Health Needs
Ad
Those who use cocaine and alcohol concurrently are more prone to violent thoughts and behaviors, which can have detrimental results. Likewise, MDMA is often used in conjunction with alcohol, which can cause significant impairment in cognitive functioning.
---
How Common is Mixing Cocaine & Ecstasy?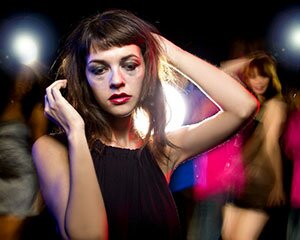 Ecstasy and cocaine are oftentimes used concurrently in club or party settings among young adults and can produce deadly results.
Although cocaine is not the most commonly used drug in combination with ecstasy, 34% of one study's ecstasy-using participants reported having used cocaine together with with ecstasy. Furthermore, another study found that ecstasy users are far more likely to use cocaine than marijuana users; 46% of MDMA abusers used cocaine while only 2% of marijuana users abused cocaine.
Mixing Cocaine and Ecstasy Statistics
The prevalence data on comorbid cocaine and ecstasy use is scarce because of the setting in which ecstasy use occurs. Polydrug (multiple drug) use in individuals who use ecstasy is very common, so it is difficult to ascertain the subset of users who mix cocaine and ecstasy, to the exclusion of other drugs.
One study found that the use of multiple drugs is pervasive and that most users add ecstasy to their drug cocktail to enhance the high. In another study, 61.2% of recent cocaine users reported polydrug use.
Looking at 94 young adults that had used ecstasy and other drugs more than 4 times in the past 90 days, one study found that in addition to ecstasy:
100% reported using alcohol.
79.8%, reported nicotine/cigarette use.
85.1% used marijuana, 40.4% used meth.
38.3% used hallucinogens/LSD.
34% used powder cocaine.
Cocaine and Ecstasy Deaths
Recently, a 7 year-long study found that the risk of death is quadrupled in 19-49 year olds who use cocaine on a regular basis, especially males.
Researchers compared 437 cases of sudden cardiovascular deaths (excluding acute intoxication and disease) to 126 deaths from other causes. They suggested that cocaine's effects on the cardiovascular system may explain the increased risk of sudden death. These effects include:
Increased heart rate.
Blood pressure and contractility of the left ventricle.
Potential for arrhythmias.
Diminished coronary artery flow.
Increased clot formation.
Increased risk of sudden death.
According to the most recent statistics, ER visits from MDMA increased 123% from 2005 to 2009. What makes MDMA particularly dangerous is that it the drug itself is highly variable; it is often contaminated with other substances including amphetamines, cocaine, caffeine, PMA and PCP, which increase the risk for adverse effects.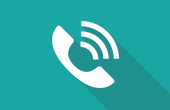 If you're struggling with an addiction, treatment centers are available to help you and the path to recovery may be just a phone call away.
Feeling reluctant, skeptical or helpless is a part of addiction
, our treatment advisors are available 24/7 to guide you through the treatment options available in your area and
make the process less overwhelming
. Call us today at
1-888-993-3112
Who Answers?
Instantly Check The Insurance Coverage
 We'll instantly check the coverage offered by your insurance provider.
 You may receive treatment at one of our facilities at a reduced rate.
 Though not required, entering your policy membership ID will help expedite your verification process.
---
Effects of Combining Cocaine & Ecstasy
Research has shown that the long-term use of stimulants such as MDMA (i.e. amphetamines and amphetamine-type stimulants), in combination with cocaine, may result in alterations in those areas of the brain that process reward cues, motivation and behavior.

In addition, brain regions that affect decision-making and modulate impulsivity also change in response to these drugs. In other words, taking cocaine and/or MDMA on a few occasions may increase the susceptibility to temptations to repeat this behavior.

Both cocaine and MDMA may have negative side-effects that affect blood pressure, heart rate and body temperature. These may lead to severe organ damage or even death in some cases.
Combining cocaine and ecstasy makes these consequences more likely.
Why Do Some Users Combine Stimulants?
Stimulants are used in club setting where the likelihood of polydrug use is high. In this regard, they are combined because of the effects: enhanced socializing skills, increased feelings of pleasure and increased energy.
In a study of 400 18-29 year olds who use drugs and go to clubs in New York City, 91.7% had used multiple drugs; ecstasy (86.6%) and cocaine (85.7%) were the most reported as used in combination with other drugs.

Although there are many, the main motivations researchers have found for polydrug use include:
To alleviate or counteract the effects of another drug.
To enhance or compliment the effects from another drug.
To prolong the effects of each drug.
---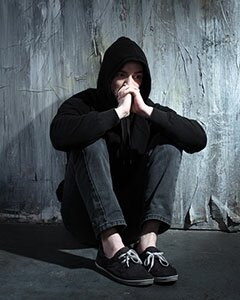 What Does the Research Say?
Research indicates that approximately 13% of people who use amphetamine-like stimulants will end up dependent on these drugs. Dependence is a critical component of addiction and substance abuse.
If abuse does develop, the person in question may be more likely to combine their drugs with others known for similar effects, i.e. cocaine if the individual abuses MDMA, or vice versa.
Another study comparing 30 people with stimulant abuse problems, their unaffected siblings and 30 unrelated healthy controls found that the siblings with abuse problems exhibited significantly less impulse control and significantly higher tendencies to seek sensory extremes than their 'normal' counterparts.
Medical Treatments
At present, there are no FDA approved drug-based, or medical, therapies to treat cocaine/MDMA abuse. However, there are some promising developments in this area.
Controlled clinical trials have shown medications including topiramate, modafinil, tiagabine, disulfiram and vigabatrin to have potential to decrease cocaine use, even though they are currently used for treatment of other conditions.
Disulfiram, which is also used in treatment for alcoholism, has been effective. A cocaine vaccine is showing promise for the prevention of relapse, by blocking cocaine from crossing the blood brain barrier. Additionally, more highly targeted medications, as well as treatments for acute overdose emergencies are in development.
Psychiatric/Behavioral Therapy
There are no specific psychosocial treatments for concomitant ecstasy and cocaine abuse but the Matrix Model has been found to be beneficial in treating those suffering from an addiction to a stimulant.
The Matrix Model is an intensive outpatient program that lasts 16 weeks and is specifically designed for helping stimulant addicts maintain abstinence. This outpatient rehab contains regular urine testing, relapse prevention, self-help, family education, social support, and recovery skills. The therapist plays the role of a teacher and a coach, while fostering a positive and encouraging environment and focusing on building the patient's self-worth.
Another useful psychosocial therapy is cognitive-behavioral therapy (CBT). CBT is based on the idea that our thoughts, feelings, and behaviors are interconnected and it evaluates how they influence one another in the context of drug use. Therapists work to identify maladaptive behaviors and to rectify them by developing coping strategies and self-monitoring tactics. This type of therapy teaches the patient to recognize cravings and to avoid trigger situations while acknowledging the negative ramifications of cocaine abuse.
Inpatient Hospitalization

Some patients may require stays in hospitals and/or other centers in order to receive treatment for illnesses that have developed as a result of stimulant abuse. This is known as inpatient hospitalization. Depending on the facility, inpatient services may also include treatment for substance abuse.


Inpatient Residential Treatment

Some patients may be more suited to residential treatment, or treatment that requires that they remain at a center for the duration of their treatment. This involves moving into a residential facility which is adapted to avoid drug-use 'cues' or environmental factors that influence a person's tendency to abuse drugs. Medical and psychological services are typically provided, along with group therapy or other amenities (e.g., yoga, access to nature), depending on the facility.

Outpatient

Outpatient therapy is delivered at hospitals, clinics and other facilities at which stimulant abuse treatment is offered.

The patient agrees to attend treatment regularly for evaluations, sessions and/or assessments with their healthcare professionals.
This may be particularly useful for people who have already been through a recovery program, have a less severe addiction/mental health disorder, or have obligations (e.g., work, family) that they are unable to leave behind.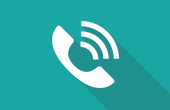 If you're ready to start down a path towards addiction recovery, call us at
1-888-993-3112
Who Answers?
to find out about addiction treatment resources in your area.
---
Associated Social & Mental Health Problems
A number of risk factors in the development of dependence on and abuse of cocaine and/or MDMA have been identified. They include:
Being younger at the point at which drug use is initiated.
Lower socioeconomic status.
Being single.
These demographics may be taken into account when providing treatment for people with cocaine/MDMA abuse problems. It also indicates the importance of early and effective treatment for teenagers with this condition.
Studies have found a significant impact from polydrug use, including impaired cognitive function and psychiatric comorbidities.
Drug overdose, drug dependence and psychiatric comorbidity are difficult complications commonly seen with polydrug use.
Anxiety, depression and mental health problems were found to be significantly associated with polydrug use in ecstasy users.
Use of multiple drugs also increases the risk of infectious disease transmission.
---
Sources
NIH National institute on drug abuse

www.drugabuse.gov/publications/drugfacts/cocaine Accessed 11/17/2015

NIH Drug Facts MDMA (Ectasy or Molly)

www.drugabuse.gov/mdma Accessed 11/17/205

Kelly, BC And JT Parsons. Predictors and comparisons of polydrug and non-polydrug cocaine use in club subcultures. AM J Drug Alcohol Abuse. 2008;34(6): 774-81
John O'Rourke. The Trouble with Molly. BU Today. Sept

 

11, 2013
Mohamed, Wael M.Y., Hamida, Sami Ben, Cassel, Jean-Christophe, et. al. MDMA: Interactions with other psychoactive drugs. Pharmacology, Biochemistry and Behavior 2011 99
Boeri, M., Sterk, C, Bahora, M., et al. Polydrug use among Ecstasy Users: Separate, Synergistic, and Indiscriminate Patterns. J Drug Issues. 2008 April 38 (2); 517 -541
8. Qureshi AI, Chaudhry SA, Suri MF. Cocaine use and the likelihood of cardiovascular and all-cause mortality: data from the Third National Health and Nutrition Examination Survey Mortality Follow-up Study. Journal of vascular and interventional neurology. 2014;7(1):76-82.
Morentin, B, Ballesteros, J, Callado LF, JJM. Recent cocaine use is a significant risk factor for sudden cardiovascular death in 15-49 year old subjects: a forensic case-control study. Addiction. 2014
Center for Behavioral Health Statistics and Quality. Drug Abuse Warning Network, 2009. National Estimates of Drug-Related Emergency Department Visits.

www.archive.samhsa.gov/data Accessed 11/27/15

Maia Szalavitz. Concert Deaths; Four Myths about the Drug Molly. Time. Sept 03 1013.
Slamberova R, Mikulecka A, Macuchova E, et al. Effects of psychostimulants on social interaction in adult male rats. Behavioural pharmacology. 2015.
Mackey S, Stewart JL, Connolly CG, Tapert SF, Paulus MP. A voxel-based morphometry study of young occasional users of amphetamine-type stimulants and cocaine. Drug and alcohol dependence. 2014;135:104-111.
Vanattou-Saïfoudine N, McNamara R, Harkin A. Caffeine provokes adverse interactions with 3,4-methylenedioxymethamphetamine (MDMA, 'ecstasy') and related psychostimulants: mechanisms and mediators. British Journal of Pharmacology. 2012;167(5):946-959.
Grov, Christian, Kelly, Brian C. And Jeffrey Parsons. Polydrug use among club-going young adults recruited through time-space sampling. Substance use & misue. 2009;44(6): 848-864
McCabe SE, West BT, Morales M, Cranford JA, Boyd CJ. Does early onset of non-medical use of prescription drugs predict subsequent prescription drug abuse and dependence? Results from a national study. Addiction (Abingdon, England). 2007;102(12):1920-1930.
Ersche KD, Turton AJ, Pradhan S, Bullmore ET, Robbins TW. Drug addiction endophenotypes: impulsive versus sensation-seeking personality traits. Biological psychiatry. 2010;68(8):770-773.
NIH National Institute on Drug Abuse: What treatments are effective for cocaine abusers? www.drugabuse.gov/cocaine
Dursteler KM, Berger EM, Strasser J, et al. Clinical potential of methylphenidate in the treatment of cocaine addiction: a review of the current evidence. Substance abuse and rehabilitation. 2015;6:61-74.
NIH Principles of Drug Addiction Treatment: A Research Based Guide: www.drugabuse.gov/cocaine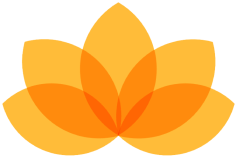 Myndfulness App
Designed to Help You Feel Better Daily
Download Now For Free
Ad