Apps to Help You Cope with Addiction
Using Apps to Cope with Addiction
Addiction-related apps are low-cost, convenient and private tools to help you in the recovery process. Many of these apps were designed using health behavior change models and the power of social support. Typically, these apps include features like sobriety trackers, motivational notifications and quick access to educational resources and meeting-finders.
Just be sure to keep it all in perspective. While apps can be an excellent tool during your recovery treatment, they certainly cannot replace attending 12-step meetings or consulting with your healthcare provider. This article highlights 10 apps that were chosen for their affordability, accessibility, and evidence-based principles that can supplement your treatment and journey to recovery.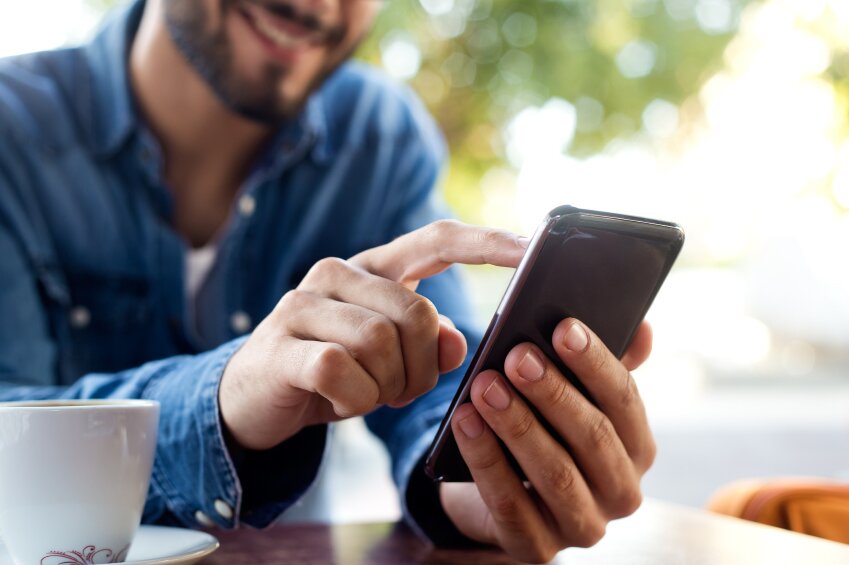 ---
Stop Drinking With Andrew Johnson
Stop Drinking with Andrew Johnson, created by Michael Schneider, is an app designed to help listeners relax and cope with the emotional and physical cravings of alcohol. This app was made to motivate users to change their thinking about alcohol by engaging with a virtual health coach named Andrew Johnson. The app uses principals of relaxation, hypnotherapy, positive suggestions, and guided visualizations to help users break unwanted habits. Find it on iTunes or install it on Android.
Big Book
This app gives you access to the full text of the Big Book. You'll also find a meeting locator, podcasts, prayers, and personal stories. You can use the app to bookmark meaningful passages, make notes on individual chapters in the comment section, and search for specific keywords. The app also features a sobriety calculator so you can keep track of your progress.
It's accessible in for apple and android. 
Therapists are Standing By to Treat Your Depression, Anxiety or Other Mental Health Needs
Twenty-Four Hours a Day
Based on Twenty-Four Hours a Day by Hazelden Publishing, this app features over 360 daily meditations for individuals in recovery from addiction. It provides daily inspirational messages and allows users to share them with friends. Users can just shake their phone and a motivational message will pop up on the home screen. The app also syncs with users' smartphone calendars to provide a daily inspirational message. It's available on iTunes and on Android.
12 Steps AA Companion
12 Steps AA Companion is the official app for Alcoholics Anonymous (AA). It includes a digital copy of The Big Book, which is used in AA meetings across the world and is one of the best-selling books of all time. Accessing the The Big Book on the app allows you to highlight text, adjust font size, and quickly search by topic. This app's icon was designed to protect the user's anonymity and does not reference AA. The app also includes morning and evening prayers, the ability to take and share notes during AA meetings, and access to the contact information of local and national recovery support resources. Get it on iTunes and Android.
I am Sober
This app is a highly-rated companion for sober living with both an intuitive user interface and variety of helpful features. As a day log keeper, I am Sober helps you achieve sobriety milestones using a behavioral change model. This app includes daily notifications to reinforce the healing journey, and users can earn achievements to help them stay focused on their path to recovery on their iPhones and Androids.
Squirrel Recovery
Squirrel Recovery is a new app designed by scientists through the Ohio State Innovation Fund. It was created specifically for those individuals recovering from heroin addictions. Squirrel Recovery uses positive reinforcement and the power of social support to help users remain steadfast in their journey to recovery. The app sends automatic text messages throughout the day to specific contacts you can set as your support system. The messages to remind them to "check in" with you. This Android app also includes a panic button that notifies your contacts to call you immediately if you are experiencing cravings. The app awards you coins as you achieve milestones and sends you motivational quotes for encouragement.
One Day at a Time
One Day at a Time is an app for members of Alcoholics Anonymous, Narcotics Anonymous, Cocaine Anonymous, Al-Anon, Overeaters Anonymous and Adult Children of Alcoholics. Similar to the 12 Steps AA Companion, this app includes a full-text digital copy of The Big Book and it allows users to highlight and take notes as they read. It also includes daily meditations from a variety of sources and a contacts organizer, which enables users to track new friends they meet at group meetings. It's available at iTunes and on Android.
AA Speakers
AA Speakers is a highly-rated app that allows you to listen to recovery speakers, workshops and audio books from previous AA meetings. This app includes over 300 different speakers and includes an audio recording of The Big Book, The 12 Steps and 12 Traditions of Alcoholics Anonymous, and The Joe and Charlie Big Book Study. Download it to your iPhone or Android.
My Sober Life
My Sober Life is intended for young people between the ages of 12 and 25. It was built using the 12 Step recovery principles and in collaboration with young adults who have been successful in their recovery. This app includes a sobriety counter, daily motivational notifications, goal-setting, a meeting-finder, and educational tools authored by experts. Uniquely, this app also includes a personal "trend tracker" that allows users to track their personal obstacles on their iPhones or Androids and earn power-ups when they overcome them.
recoveryBox
This app includes a variety of features that creators describe as a recovery and accountability toolset. The app helps users break habits by allowing them to track their daily activities on a calendar using red, yellow and green color coding. Green lights refer to positive activities that promote recovery, while red lights reflect negative behavior and yellow lights are used as warnings. By color coding their activities, users can learn how to identity behaviors that will inhibit progress. This app allows them to set goals related to earning a certain number of green lights, and they can share these successes with friends, family members and healthcare providers. It's available on iPhone.
Sober Grid
Sober Grid is a social media app that allows you to connect with other sober individuals. You can chat, send private messages, post photographs and videos, and share your interests. The app also includes a sobriety calculator to track the number of sober days you have achieved. It can help you find a safe ride to a local meeting and alert other members when you need someone to talk to immediately. Users can remain completely anonymous if they wish. Sober Grid is available for Android.