Child Development Overview Summary
All of these theorists' ideas will influence and inspire the coming articles in this series. The documents in this series will concern child development, both from theoretical perspectives, and also from applied perspectives, in the form of parenting skills coverage. Eight documents cover four stages of child development, defined for the purpose of this document series to be:
Middle Childhood (covering ages seven to eleven)
Adolescence (covering ages eleven to twenty-two)
This breakdown of ages provides rough correspondence with the stage theories of Piaget, Erikson, and Bronfenbrenner too. Within each stage, a 'theory' document will describe how development typically proceeds through the major developmental channels, including physical, mental, emotional and social, and sexual developments. A second 'applied' document will address appropriate parenting skills in light of what is known about children's development within each stage.
It's important to remember that while these documents will make general statements about when developments occur in a child's life, each child will nevertheless develop at his or her own speed, and that even within a given child, certain channels may progress faster than others. For example, a twelve-year-old may have the physical growth and change of an adolescent but mentally still be in the concrete operational stage. This is normal because often one aspect of a child's being will mature faster than another. Most of the time, given the right nurturing and stimuli, everything will catch up in the end. These ages are just an average and should be looked at as a general guide rather than a rule.
When babies are in infancy, they are changing from being totally dependent on caregivers to learning to walk, to talk, to play alongside others, and are realizing they are their individual selves. When children enter early childhood, they continue to improve their large and small motor skills as they run and move more smoothly. They also grow mentally and socially as they enter school and other places where they interact with children. During middle childhood, children continue to grow and improve physically, while also growing mentally as they attend school. They maintain friendships in large same-sex groups and begin forming ideas about gender roles and jobs. During adolescence, people go through puberty as their bodies mature and become capable to reproduce. Teens attempt to assert their individual identity while still needing rules and limits to continue to help them make good life decisions. During later adolescence, young adults begin the tasks of finding a life calling or job and of finding or creating their own next-generation family.
Therapists are Standing By to Treat Your Depression, Anxiety or Other Mental Health Needs
Ad
Even more milestones and more in-depth information will be explained in future articles. Hopefully, they will give you the tools that as a caregiver you need to give your children the best possible basis to grow and to succeed.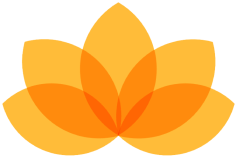 Myndfulness App
Designed to Help You Feel Better Daily
Download Now For Free
Ad