Self-Harming Attention Seeker
Question:
I need help. No-one listens when I tell them that I do need help. I have suffered from depression for over 3 years now and am also a self harmer, also for 3 years. I have been seeking attention in different ways now for a few months, often cutting myself so that I can go to hospital. I know this isn't healthy, but my psychiatrist isn't very good and doesn't help me very much. I used to work in a doctors surgery as a receptionist and used to think up ways to get the nurses' attention, but cutting myself, pretending to faint etc, and I think of doing this wherever I am now. I might be out shopping and think I could pretend to faint just to get some attention. I know I need help but I just don't' know what the next step would be. I've asked for a CPN but my Psychiatrist feels I don't need one, just some counseling, which i've had in the past, as well as CBT, both of which weren't very helpful as I'm harming more than before I had the therapy. This attention seeking is beginning to take over my life and I really need some help to overcome it. Please help me.
This Disclaimer applies to the Answer Below
Dr. Dombeck responds to questions about psychotherapy and mental health problems, from the perspective of his training in clinical psychology.
Dr. Dombeck intends his responses to provide general educational information to the readership of this website; answers should not be understood to be specific advice intended for any particular individual(s).
Questions submitted to this column are not guaranteed to receive responses.
No correspondence takes place.
No ongoing relationship of any sort (including but not limited to any form of professional relationship) is implied or offered by Dr. Dombeck to people submitting questions.
Dr. Dombeck, Mental Help Net and CenterSite, LLC make no warranties, express or implied, about the information presented in this column. Dr. Dombeck and Mental Help Net disclaim any and all merchantability or warranty of fitness for a particular purpose or liability in connection with the use or misuse of this service.
Always consult with your psychotherapist, physician, or psychiatrist first before changing any aspect of your treatment regimen. Do not stop your medication or change the dose of your medication without first consulting with your physician.
Answer:
It would appear to me that you do need help and that you are in the grip of one or more psychiatric illnesses. Your self-harming behavior and depression suggests that you may be dealing with what is known as borderline personality disorder. Your fantasy about harming yourself to the point where you would require hospital care suggest a further disorder known as 'factitious disorder' (otherwise known as Munchausen's disorder) in which patients harm themselves – literally make themselves sick to the point of requiring hospital care – in order to become the recipient of care. I'm not making these diagnoses, mind you (diagnoses cannot be done properly via email), but I am suggesting that your problems appear to be quite real.
Let's assume for a moment that you are dealing with a borderline personality disorder with a sort of factitious ideation process going on. Generally, the best regarded form of therapy for this sort of thing is something called Dialectical Behavioral Therapy, a cousin therapy to CBT. DBT is sort of like CBT with the addition of a self-soothing and emotion regulation training component. The DBT therapist helps her patients to make systematic changes in how they manage their emotions when the patients are up to that, but also helps the patients to simply sooth themselves and to calm their jangled up nerves when they are not. I'd suggest that you seek out a therapist or group therapy situation that can offer you DBT. I also suggest to you that you work as hard as you can to be very honest with yourself and with your therapists. The factitious disorder sort of ideas you have described are very manipulative in nature. In essence, you are saying that you are so needy and so untrusting that anyone could really care for you the way you are naturally, that you have to force people into caring for you by harming yourself. Part of the disorder is the urge to lie so as to manipulate people into caring for you. If you don't fight this tendency to lie (to others, to yourself even), it will be difficult to get better. Go to your Psychiatrist and tell him that you are cutting yourself and that his treatments are not helping. See what he recommends. And advocate for yourself too. If you think your psychiatrist is not helping you sufficiently, see if you can get a different one. See if you can locate a source of DBT for yourself. And use self-help resources as they are available to you. Psychological Self Help is a really good source of self-help information you might wish to explore.
More "Ask Dr. Dombeck" View Columnists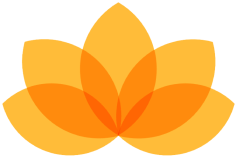 Myndfulness App
Designed to Help You Feel Better Daily
Download Now For Free
Ad