About Anxiety
Calling an anxiety helpline is a good way to reach out for help if persistent anxiety is
affecting your quality of life
. Anonymous and confidential, free anxiety hotlines can offer a compassionate, nonjudgmental ear and connect you with valuable resources that may help you take control of your anxiety. While some level of anxiety is a normal response to stress, anxiety that persists when no stress is present can be problematic and may be indicative of an anxiety disorder. If you suffer from excessive anxiety, you're not alone. In fact, according to the National Institute of Mental Health,
anxiety disorders affect around 18% of the U.S. population, making them one of the most common mental health disorders in the country.
1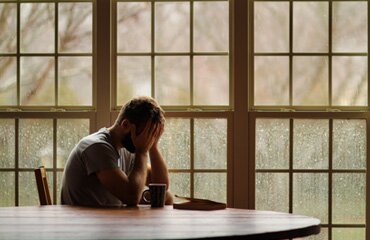 ---
There are three types of anxiety disorders:
2
Generalized anxiety disorder, which means you have excessive anxiety and worry in association with a large number of various causes, or even nonexistent ones, potentially for months on end;
Panic disorder, which means you suffer from sudden, unexpected anxiety attacks that, though severe, are short-lived in comparison to generalized anxiety; and
Social anxiety (or social phobia), which means you have an excessive fear of being judged or rejected and a general fear of social situations.
People who suffer from anxiety disorders or anxiety attacks experience an abnormal response to certain situations. They are unable to control these responses.3 Anxiety disorders and acute anxiety attacks not only directly affect your well-being and impact your ability to function in day-to-day life, but they may also be associated with other troubling developments, such as:2
Sleep disturbances (e.g., insomnia, excessive drowsiness).
Constant worry.
A fear of impending doom.
Fearing another anxiety attack (after one occurs).
Muscular tension.
Avoiding places where you may have had an anxiety attack in the past.
Feeling anxious around others.
Avoiding social situations.
Difficulty making friends.
You're Not Alone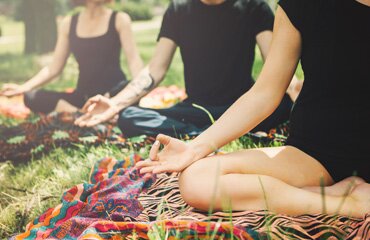 Therapies for Treating Anxiety There are many therapies that been used for years as successful anti-anxiety and calming remedies. People who suffer from anxiety disorders often feel isolated. They might feel like they can't talk to anyone about their symptoms because they are afraid of being judged or ridiculed. Anxiety can be the result of, or contribute to, a wide range of physical and mental health disorders, including substance abuse. Some people may drink or use drugs as a way of treating their feelings of anxiety, which creates a vicious cycle that can quickly spiral out of control. If you are experiencing symptoms of anxiety, or if you think your anxiety is related to your substance use or other mental health history, help is available. Anxiety hotlines can help you take the first step in regaining control of your life. If you or your loved one are in danger of harming yourself or another person, call 911 immediately or go to the nearest emergency room.
Should I Call an Anxiety Helpline?
You can obtain information about anxiety and discuss your concerns with someone who understands and wants to help.An anxiety helpline can provide free, convenient, and easy services that will allow you to speak with someone who knows what you are going through. Staff members are highly trained on anxiety disorders and the treatment options available. If you're suffering from anxiety, you might feel a bit fearful of calling a hotline, but you should know that no one will judge you or criticize you for calling. You don't even have to give your name or any identifying information if you don't feel comfortable doing so. All free anxiety helplines are private and confidential. If you are seeking information for a loved one who might be suffering from anxiety, calling a 24-hour anxiety hotline can be very beneficial. You can obtain information about anxiety and discuss your concerns with someone who understands and wants to help. You can also learn about ways to talk to your loved one and encourage them to seek help if they are reluctant to do so on their own. Some of the reasons people call anxiety hotlines include:
To obtain information about anxiety and anxiety disorders.
To talk to someone who knows what they're going through.
To get anonymous and confidential assistance.
To find a qualified counselor or therapist.
To find a mental health treatment program.
To learn about the different ways anxiety attacks are treated.
To get reassurance, or discuss concerns.
To get help processing their feelings.
Anxiety and Addiction
Anxiety is often accompanied by some form substance use and can result in addiction. People suffering from anxiety may use drugs or alcohol to cope with and escape from the anxiety they are dealing with. When someone has an addiction and anxiety it is known as a dual diagnosis.
Therapists are Standing By to Treat Your Depression, Anxiety or Other Mental Health Needs
Ad
Dual diagnosis can be made up of a combination of disorders and is not specific to anxiety. If you are suffering from an addiction as well, you may want to consider using an addiction hotline.
Many addiction programs specialize in dual diagnosis. American Addiction Centers in particular has 8 facilities across the United States specializing in dual diagnosis treatment. At American Addiction Centers we focus on not only the addiction, but the underlying problem causing the addiction as well. Call our confidential hotline for a free consultation and more information at 1-888-993-3112Who Answers?.
 
What Questions Should I Ask?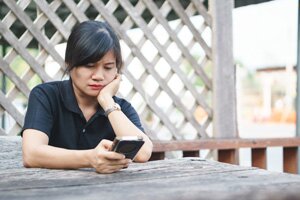 Calling a 24-hour anxiety hotline provides an opportunity for you to ask any questions you have about anxiety. Hotlines are a resource that exist to serve you and to address your concerns. No question is unimportant or silly. Whatever worries you might have running through your head are appropriate for an anxiety helpline. Some questions you might consider asking when you call an anxiety attack hotline include:
Do I have an anxiety disorder? How do I know?
What steps should I take if I am having an anxiety attack?
Can anxiety attacks be successfully treated?
Do I need medication to treat my anxiety?
What are the symptoms of anxiety?
What happens if I also suffer from other mental health problems, such as depression or substance abuse?
Do people with anxiety need to go to specialized treatment programs?
How much does treatment cost?
Will my insurance cover the cost of treatment?
Will I ever feel OK again?
What should I do next?
Anxiety hotlines can educate you about anxiety and provide the information you need to offer the best assistance to your friend or loved one.If you think a friend or loved one might be struggling with an anxiety disorder or having anxiety attacks, keep in mind that you don't have to be an expert. Anxiety hotlines can educate you about anxiety and provide the information you need to offer the best assistance to your friend or loved one. If you want to talk to knowledgeable staff at an anxiety hotline, free helplines may help ease your concerns, help you obtain further information about treatment, and provide you with more information about anxiety and anxiety attacks. Some of the questions to consider asking if you're calling about a friend or a loved one include:
How can I help my loved one cope with their anxiety?
What should I do if I think my friend might have an anxiety disorder?
What type of help is available to family members of people with anxiety?
Should I talk directly to the person about their anxiety or anxiety attacks?
What is the best way to help someone who is in danger of hurting themselves or someone else?
What are the common signs of an anxiety disorder?
What is the most helpful way to talk to my friend or loved one about their anxiety disorder?
What Is Anxiety?
Everyone experiences anxiety and stress at some point. Anxiety is a normal response to a stressful situation and is part of the biological fight-or-flight instinct. A certain level of stress and anxiety can help people avoid harm and otherwise perform to the best of their abilities. But people with anxiety disorders experience a constant feeling of being worried, feel like they need to be geared up for action, or feel like they need to flee, even without the presence of an obvious stressor.
Anxiety can be an incredibly debilitating mental health disorder because it causes chronic worry and tension, which can interfere with your ability to function, affect your ability to perform even basic tasks like going to the grocery store or taking public transportation, negatively impact your work, social, and school life, and cause a range of physical symptoms like insomnia and muscular tension.
Some of the symptoms that might indicate that you or your loved one has an anxiety disorder, as opposed to normal levels of day-to-day stress, include:
4,5
Heightened levels of worry about future events or possibilities, to the extent that the worries significantly affect your life.
Feeling unable to control your worrying. You might consciously try to stop worrying but be unable to do so. Worrisome thoughts may seem intrusive and preoccupying.
Anxiety attacks that seem to come out of nowhere with no obvious cause, as opposed to feeling nervous about an actual event such as an exam.
Irrational fear about people, places, or things that pose no real danger (such as a fear of social settings).
Flashbacks or numbness about a traumatic event that occurred a long time ago.
Related Mental Health Disorders
People who have anxiety disorders often suffer from other mental health concerns, such as depression, eating disorders, and substance addiction. Specific phobias, panic attacks, and panic disorder are also forms of anxiety disorders. Like other anxiety disorders, phobias and panic disorder cause significant distress, reduce feelings of well-being, and affect your ability to function.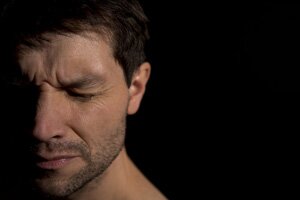 A phobia is a specific fear of a place or thing that does not pose any real threat to your well-being.
Someone who has a phobia avoids the place or thing in an attempt to control their fears, but in the end, their fear ends up controlling them. If people are unable to avoid their triggers, they experience symptoms such as:
6
Panic.
Fear.
Racing heartbeat.
Shortness of breath.
An intense desire to escape the situation or thing.
There are many types of phobias, but some of the more common ones include:6
Acrophobia: the fear of heights.
Claustrophobia: the fear of enclosed spaces.
Agoraphobia: the fear of public spaces.
Panic disorder is a type of anxiety disorder that involves panic attacks. Panic attacks can be extremely frightening, as they usually seem to come out of the blue. People can experience panic attacks without any obvious cause, and they can happen at any time or place. Some people feel like they are having a heart attack. People who have had panic attacks often live in fear of having another. For some, this fear becomes so intense that they are afraid to leave home. Some of the symptoms of panic disorder include:7
Feelings of extreme fear and terror for no reason.
Racing heartbeat.
Chest pain.
Dizziness.
Shortness of breath.
Free Crisis Hotline Numbers
If you or someone you love is experiencing a debilitating anxiety attack, help is just a phone call (or click) away. Free anxiety attack helplines and resources that are available include:
The staff at NAMI are well-trained to answer questions on a wide range of mental health issues, including anxiety. Available Monday through Friday from 10 a.m. to 6 p.m. EST, this organization provides free information and referrals to treatment programs, support groups, and educational programs. NAMI also offers help for family members, information about jobs programs, and connections to legal representation in your area.
If severe anxiety is causing you to experience suicidal thoughts, don't hesitate to call this free, 24-hour crisis intervention hotline. Counselors can help you ease your anxiety and get to the clear headspace you need to seek help. There are separate hotline numbers for Spanish speakers: 1-888-628-9454; the hard of hearing: 1-800-799-4889; and veterans: 1-800-273-8255. You can also chat with a crisis volunteer live on their website.
If you're not in danger of harming yourself or others, but are ready to seek medical care for your anxiety, SAMHSA's treatment locator service can help you find a mental health facility near your that specializes in anxiety. The service is available in both English and Spanish 24 hours a day and can also point you to support groups, substance abuse treatment programs, and community-based organizations.
Anxiety in teenagers is becoming more common as they face the mounting pressures of schoolwork, college preparation, first jobs, social activities, and becoming an adult, on top of any issues they may face with their families at home. Both children and parents can call this hotline 24/7 for free crisis intervention services, plus information and referrals to valuable mental health resources. Email, text, and online chat-based services are also available.
Teen Line: 1-310-855-HOPE (4673) or 1-800-TLC-TEEN (852-8336)
Another valuable resource for young adults facing anxiety, Teen Line offers teen-to-teen counseling services available between 6 p.m. and 10 p.m. PST. Callers can talk to one of their peers about what they're going through and learn strategies that have helped other young people just like them. The service is also available by texting "TEEN" to 839863, as well as via email and message boards. Sources
National Institute of Mental Health. (n.d.) Any Anxiety Disorder Among Adults.
National Institute of Mental Health. (2016). Anxiety Disorders.
U.S. Department of Health and Human Services. (n.d.) Anxiety Disorders.
National Institute of Mental Health. (2016). Generalized Anxiety Disorder: When Worry Gets Out of Control.
National Institute of Mental Health. (2016). Panic Disorder: When Fear Overwhelms.
U.S. Department of Health and Human Services. (n.d.) Phobias.
U.S. Department of Health and Human Services. (n.d.) Panic Disorder.
Additional Anxiety Articles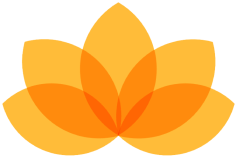 Myndfulness App
Designed to Help You Feel Better Daily
Download Now For Free
Ad