Formal Screening Tools
A variety of tests and questionnaires help parents and doctors measure autism symptoms so as to determine if symptoms of autism or other PDDs are present. The most commonly used screening tests for autism and related pervasive developmental disorders are the Checklist for Autism in Toddlers (CHAT) and the Childhood Autism Rating Scale (CARS). These screening tests are described below along with other tests commonly used to detect autism. These formal tests are frequently administered at the end of an initial autism examination (usually lasting at least 45 minutes) given by a professional clinician. Pre-screening and parent-administered tests may be given prior to formalized, clinician-administered tests like CHAT and CARS.
Parent-Administered Tests
A great number of tests have been created to assist parents and interested adults in quickly identifying whether their children are potentially autistic or PDD or not. Such tests serve a screening or triage function; they are simple to administer (usually consisting of questions to be answered yes or no) and yield simple scores that can be interpreted with cutoff-points suggesting whether everything is okay, or whether a problem may be present. They are not designed to suggest diagnoses.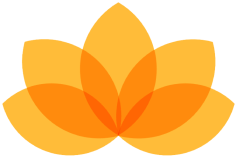 Myndfulness App
Designed to Help You Feel Better Daily
Download Now For Free
Ad