Autism in Adulthood
Autism is a life-long, chronic disorder that can significantly impact affected people's social and cognitive development. As a result, individuals with autism's adult functioning is frequently compromised. Some adults with autism learn to function well in society. They are able to earn degrees and to maintain gainful employment. Others never develop the communication and self-help skills necessary to live independently. The number of adults with autism will rise significantly over the next two decades as the large group of recently diagnosed autistic children age. Correspondingly autism in adulthood is an issue of increasing concern.
When children with autism reach the age of fourteen, their caregivers and teachers create a transition planning review in collaboration with the school district. The transition planning review cover issues like education and training as well as career planning. At this time, or sometimes earlier, many parents also give thought to preparing a plan for ensuring their children with autism's welfare in the event that their children survive them.
Living arrangements and income are some of the major issues facing adults with autism. While some are able to manage independently, others must be supervised around the clock in order to insure their safety. Even if an adult with autism is able to maintain a job and can groom himself independently, he may not be able to deal with everyday situations requiring good social skills like meeting new people, asking appropriate questions or maintaining interpersonal relationships.
Therapists are Standing By to Treat Your Depression, Anxiety or Other Mental Health Needs
Ad
Fortunately, there are many employers who are willing to hire employees with high-functioning autism or PDD. The ideal jobs for adults with autism are usually quite structured in nature and make a virtue of autistic people's strengths and interests. Many high-functioning adults with autism or PDD find gainful employment in computer-related fields, some like the repetition of assembly line work, and others prefer working with animals.
Living arrangements for adults with autism differ from case to case. A person with low-functioning autism with aggressive tendencies will usually need to be institutionalized. Fortunately, many adults with autism are able to function quite well in group homes that provided assisted living support (A list of group homes and related services is available at ArcLink) (http://www.thearclink.org/). Others live with family members throughout their lives.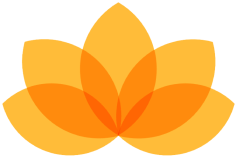 Myndfulness App
Designed to Help You Feel Better Daily
Download Now For Free
Ad